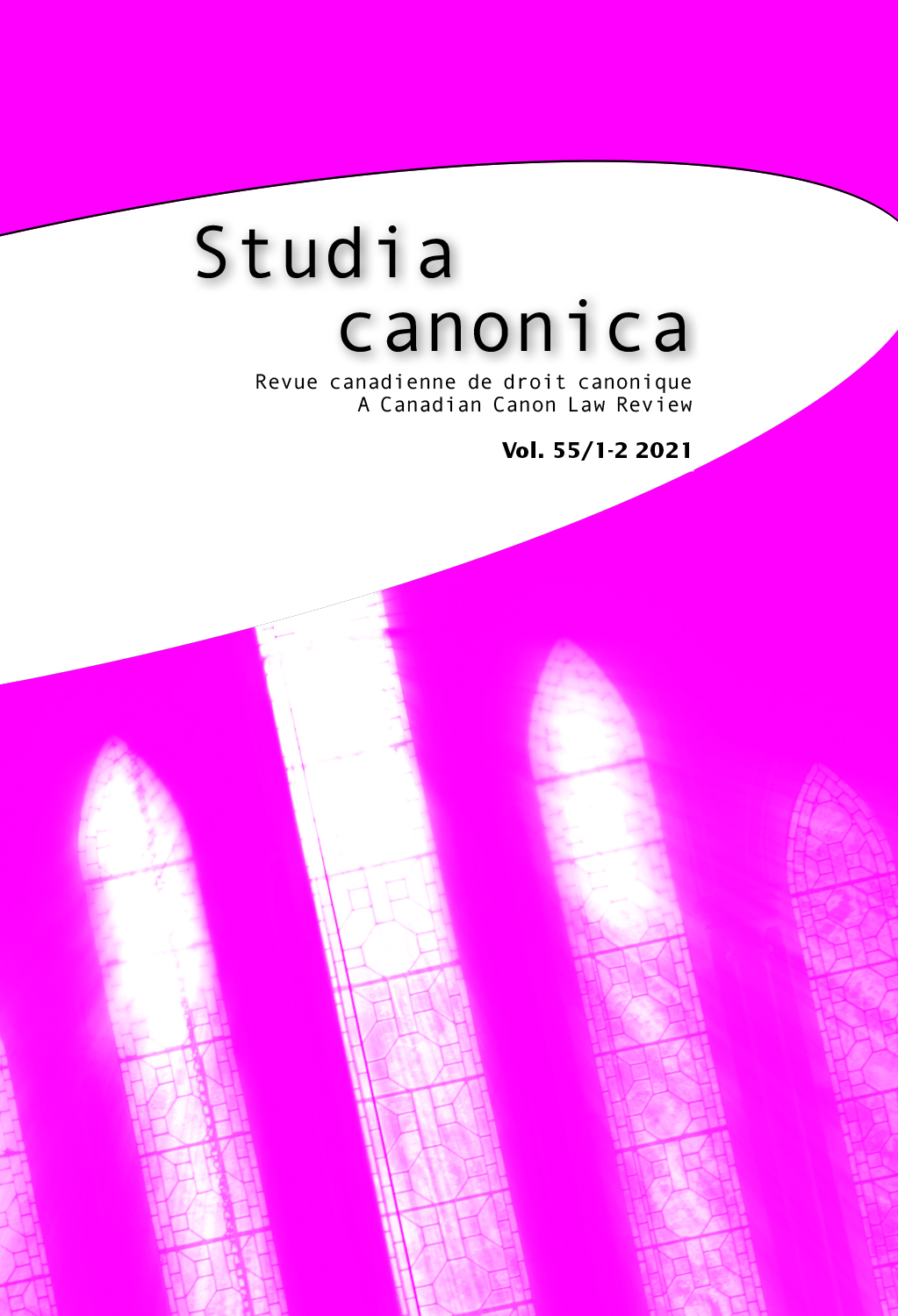 Document Details :

Title: La réforme de la Curie romaine au service de la nouvelle évangélisation
Author(s): MARTENS, Kurt
Journal: Studia Canonica
Volume: 50 Issue: 2 Date: 2016
Pages: 291-322
DOI: 10.2143/STC.50.2.3183444

Abstract :
Depuis le début du pontificat de saint Jean-Paul II, l'accent a été mis sur la nouvelle évangélisation. Cette nouvelle évangélisation a été définie, non pas comme une ré-évangélisation, mais comme une nouvelle évangélisation. Ses deux successeurs, Benoît XVI et François, ont continué à mettre l'accent sur cette nouvelle évangélisation. Comment la réforme de la Curie romaine, proposée par le Pape François et souhaitée par beaucoup, pourrait-elle être au service de cette nouvelle évangélisation? L'auteur suggère qu'on n'a pas besoin de nouvelles structures ou d'un remaniement des structures existantes, mais plutôt d'un novus habitus mentis, en mettant l'accent sur le professionnalisme et le service du Pontife Romain et des Églises particulières. Ou, pour le dire dans les mots du saint Père: «Ce dont nous avons besoin, en particulier à cette époque, ce sont des témoins crédibles qui rendent l'Évangile visible par leur vie et par leurs paroles». Ceci est également vrai pour la Curie romaine.


---

Since the beginning of the pontificate of Saint John Paul II, an emphasis has been put on the new evangelization. This new evangelization was defined, not as a re-evangelization, but as a new evangelization. His two successors, Benedict XVI and Francis, have continued to emphasize this new evangelization. How can the reform of the Roman Curia, proposed by Pope Francis and desired by many, be at the service of this new evangelization? The author suggests that, above all, not new structures or a reshuffle of the existing structures are necessary, but rather a novus habitus mentis, with an emphasis on professionalism and service to the Roman Pontiff and the particular Churches. Or, to put it in the words of Pope Francis: 'What we especially need in these times are credible witnesses who make the Gospel visible by their lives as well as by their words'. Such is also true for the Roman Curia.


Download article