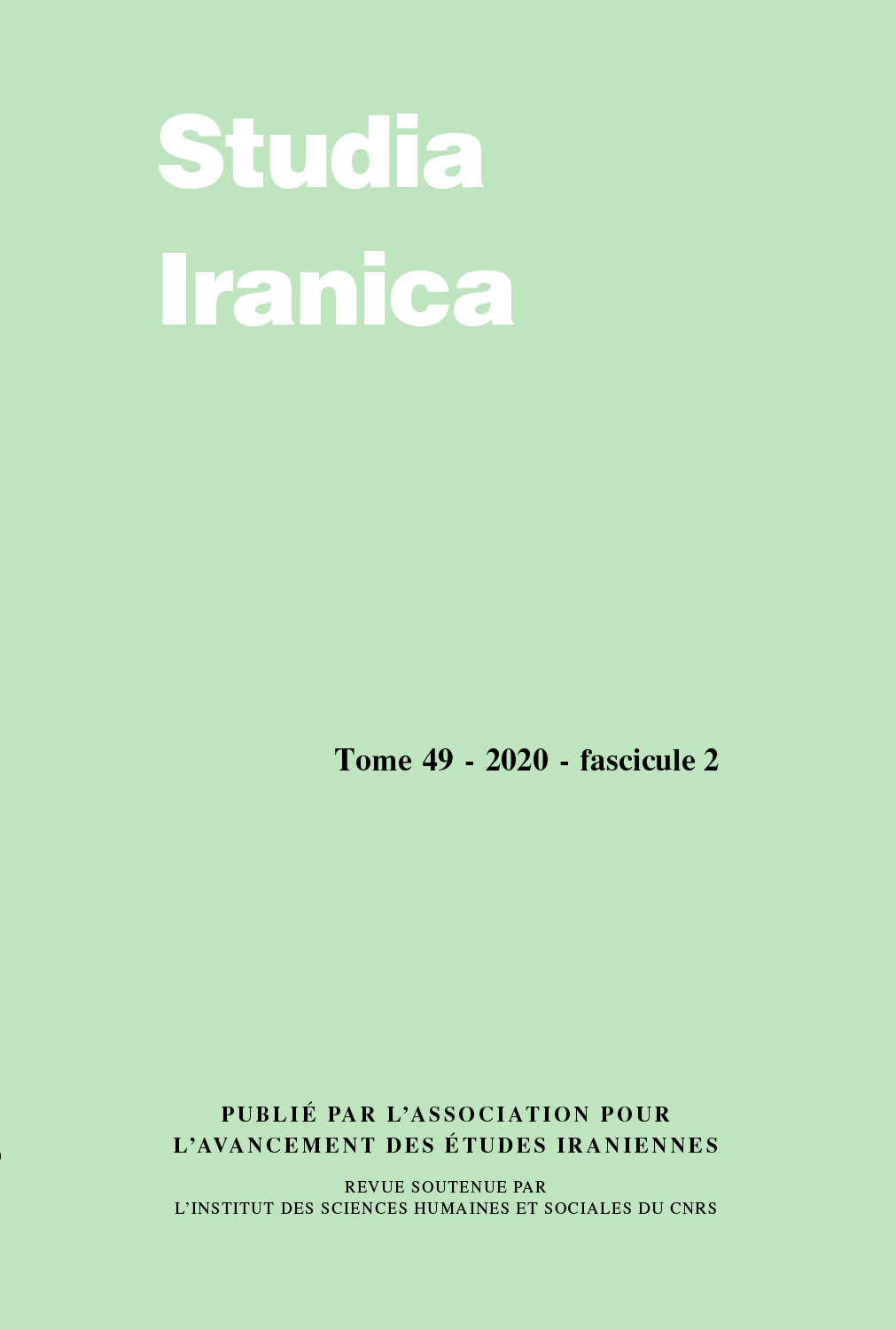 Document Details :

Title: The Authentic Layout of the Main Avenue of Fin Garden in Kashan
Author(s): JAYHANI, Hamidreza , REZAEIPOUR, Maryam
Journal: Studia Iranica
Volume: 45 Issue: 1 Date: 2016
Pages: 89-126
DOI: 10.2143/SI.45.1.3170065

Abstract :
Study of the current planting plan for the cypress trees and borders of the plots in the main avenue of Fin Garden in Kashan reveals some irregularities. These irregularities occurred during the Qajar period and some later repairs. In this article, the irregularities are identified and a proposal for the restoration of the authentic layout of the garden will be arrived at by relying upon the ages of the trees and their location in the garden and on certain specific plots. The results reveal a meaningful difference between the authentic layout of the main avenue and its current condition as well as the plan drawn up by Donald Wilber.


---

L'étude sur le plan de la plantation actuelle des cyprès et des bordures des lotissements dans l'avenue principale du Jardin de Fin à Kāshān montre quelques irrégularités. Ces irrégularités et quelques réparations sont arrivées plus tard à l'époque qājār. Dans cet article, l'identification des irrégularités et de la restauration de dessin authentique du jardin avec l'aide des âges des arbres et de leur emplacement dans le jardin et certains lotissements précis sera réalisée. Les résultats révèlent une différence importante entre le dessin authentique de l'avenue principale et la situation actuelle et aussi à un plan dessiné par Donald Wilber.


Download article