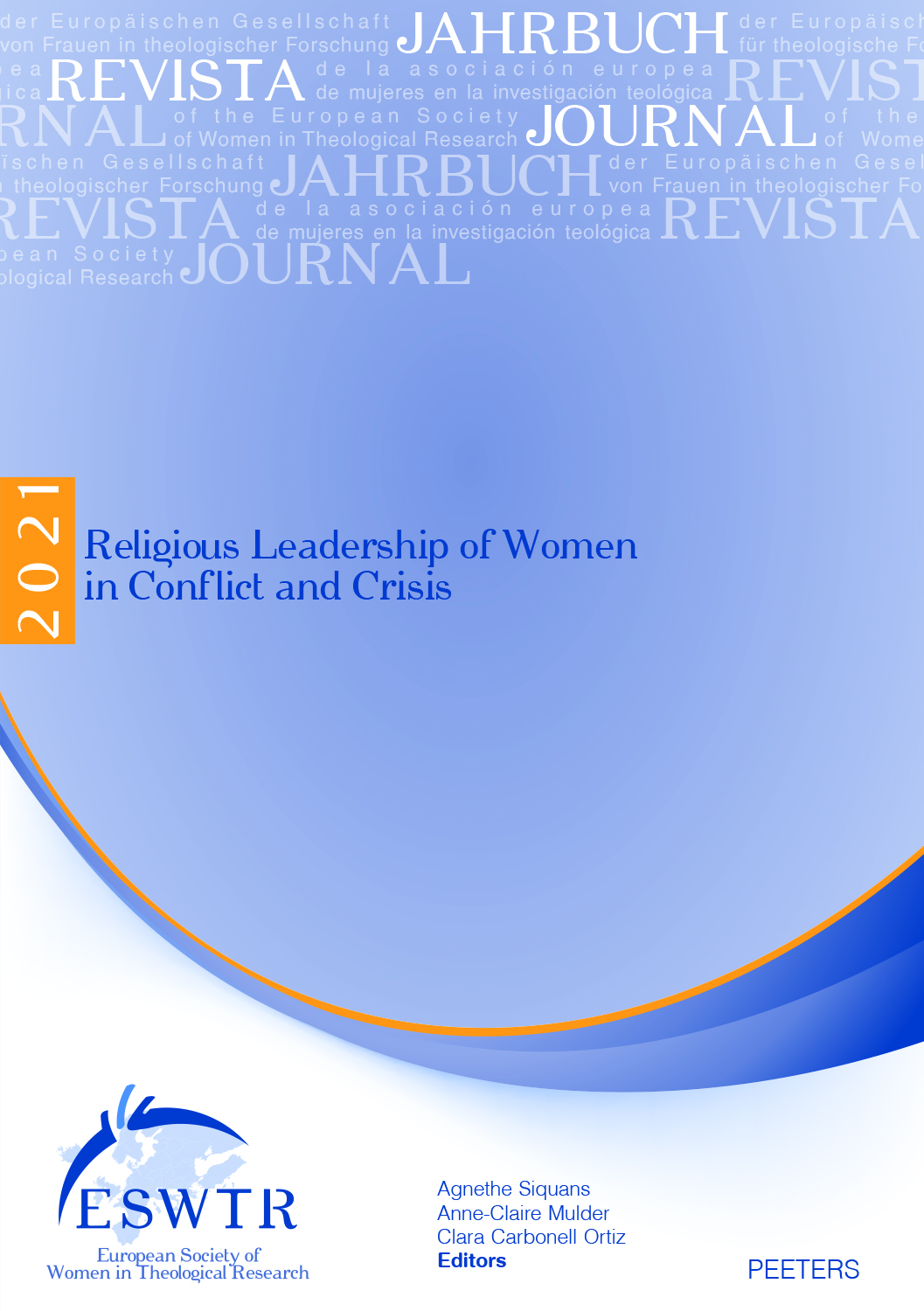 Document Details :

Title: Violencia de género
Subtitle: El caso de la mujer que mató a su marido
Author(s): SALAS MOLINA, Natalia
Journal: Journal of the European Society of Women in Theological Research
Volume: 24 Date: 2016
Pages: 169-177
DOI: 10.2143/ESWTR.24.0.3170032

Abstract :
La violencia de género es un flagelo siempre presente para todas las mujeres en los distintos ámbitos donde circulamos, develar las distintas aristas que conlleva este entramado significa destejer y tejer constantemente sus hilos. Aplicar los textos bíblicos como un mecanismo de liberación y no de opresión es lo que intentamos hacer algunas mujeres en el último lugar del mundo. El caso de la mujer que cocino al marido nos ilumina para hablar sobre nuestros propias violencias y mirar nuestras posturas junto a las posibilidades ciertas de avanzar hacia la paridad de género, bajo un paragua misógino y una relectura bíblica con lentes de género, en torno al tema del sacrificio.


---

Gender violence is an ever-present scourge that presents itself to all women in the many areas we frequent. Unveiling it means unknitting and reknitting its many strings. Applying biblical texts as a mechanism of liberation rather than oppression is what we women in the very end of the world try to do. The case of the woman who killed her husband enlightens us to speak about our own experienced violence and look at our own stance in order to see clear possibilities of advancing towards gender equality in misogynist conditions while applying a biblical rereading focused on gender and centring on the theme of sacrifice.


---

Geschlechtsspezifische Gewalt ist eine Geißel. Sie ist allgegenwärtig für jede von uns Frau in den unterschiedlichstenen Bereichen, in denen wir uns bewegen. Sie wie ein Geflecht, in denen ständig alles miteinander verbunden scheint und die unentwegt neue Fäden spinnt. Dies gilt es zu entwirren und Gewalt zu enthüllen. Biblischen Texte als einen roten Faden der Befreiung hineinzuflechten und sie nicht zu Fallstricken der Unterdrückung zu missbrauchen – das ist des, was wir versuchen, wir Frauen auf den letzten Plätzen und untersten Rängen in dieser Welt. Der Fall der Frau, die ihren Mann tötet, zeigt uns unsere eigene Gewalt. Er gewährt einen Blick auf unsere Positionen im Zusammenspiel mit bestimmten Fortschritten in der Geschlechterparität innerhalb des misogynen Rahmens. Mit einer biblischen Neuinterpretation unter Berücksichtigung geschlechtsspezifischer Aspekte, finden wir Möglichkeiten das zentrale Thema des Opfers und Opferns neu zu besprechen.


Download article