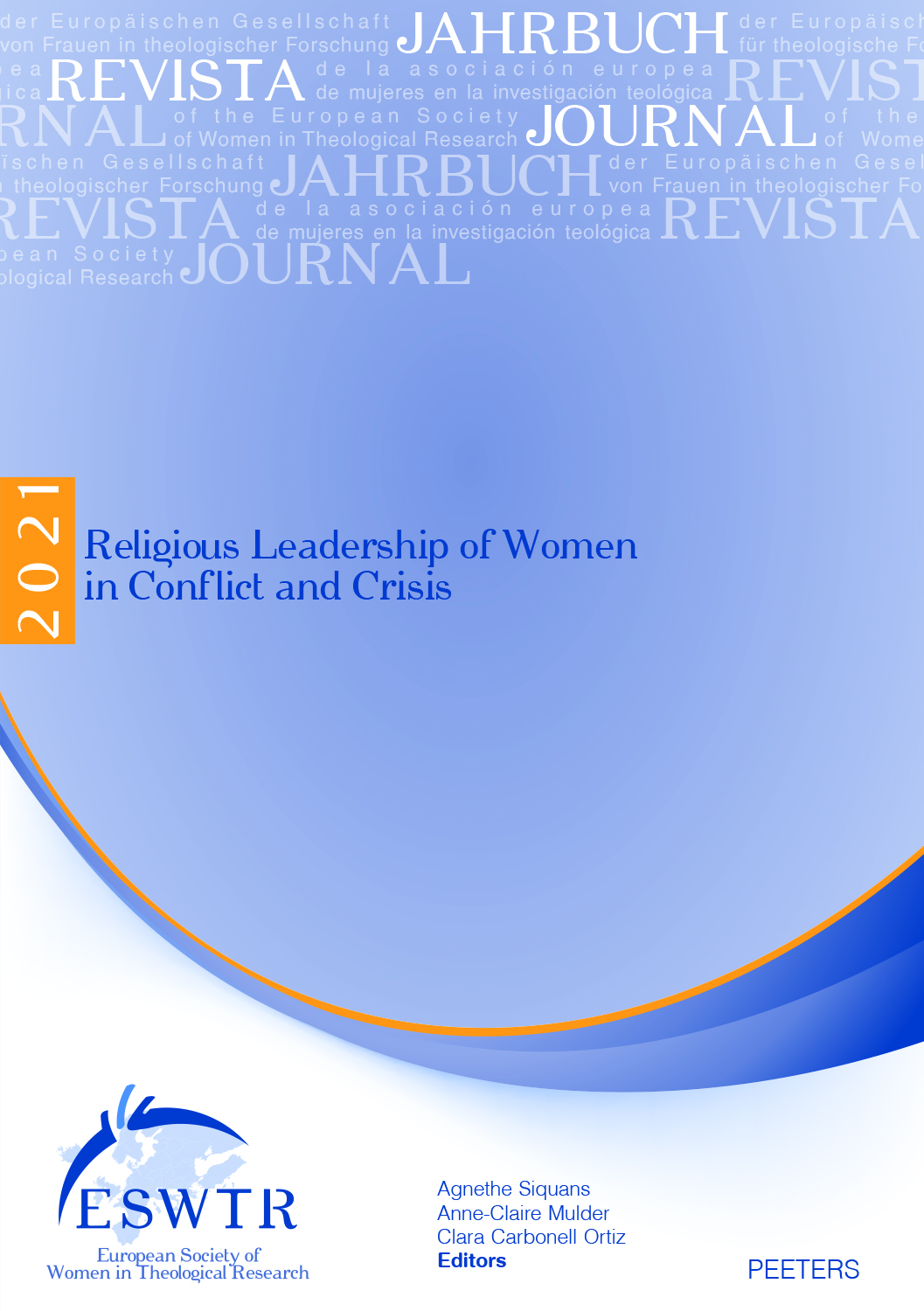 Document Details :

Title: Jüdisch-christlicher Dialog als Beitrag zur geopolitischen und geokulturellen Balance in Europa
Author(s): HROTKÓ, Larissa
Journal: Journal of the European Society of Women in Theological Research
Volume: 24 Date: 2016
Pages: 107-119
DOI: 10.2143/ESWTR.24.0.3170028

Abstract :
In der letzten Konferenz der ESWTR in Kolymbari zeigte sich ein mangelndes Interesse zum Thema des interreligiösen Dialogs. Die Gleichgültigkeit charakterisiert auch die meisten Ungarn, wenn sie zu diesem Thema angesprochen werden. Trotzdem stieg die verbale Judenfeindlichkeit in Ungarn in den letzten zwei Jahren an. Das ergab sich aus einer sozialen Forschung zum antisemitischen Verhalten. Dieser Anstieg wurde auch unter den christlichen Gläubiger deutlicher. Die ungarischen Rabbiner versuchen die nichtjüdische Bevölkerung aufzuklären, aber es gibt auch andere Formen des Dialogs, unter denen die informellen vom besonderen Interesse sind. Die Beteiligung der Frauen an dem jüdisch-christlichen gesellschaftlichen Gespräch hat eine lange Geschichte schon, obwohl die führenden Positionen auch auf diesem Gebiet vor allem von Männern besetzt sind.


---

At the latest meeting of ESWTR, in Kolymbari, no special interest had been given to the topic of interreligious dialogue. Indifference towards this topic is typical of the majority of Hungarians, if addressed, too. Despite this fact, verbal antisemitism has grown in Hungary in the latest years. This is what could be drawn as a consequence from the sociological research of anti-Semitic behaviour. This can also be seen among Christian believers. Rabbis in Hungary are trying to enlighten non-Jewish people about Judaism, although there are other forms of dialogues as well. Among these, informal ways are especially interesting. Women's participation in the Jewish-Christian social dialogue has a long history, although the field also knows men in leading positions. Despite all these, feminist theology may open new ways for women in interreligious relationships and context.


---

En la última conferencia de ESWTR de Kolymbari se reveló un bajo interés respecto al diálogo interreligioso. Así también ocurre entre los habitantes de Hungría, una situación que se demostró en las investigaciones sociales sobre el comportamiento antisemítico de ese país, donde la mayoría de ellos y ellas también presentan un cierto desinterés en el tema, aun cuando el antisemitismo verbal aumentó allí en los último años, incluso, entre los cristianos y cristianas manifestándose con mayor frecuencia esta conducta. Los rabinos de Hungría informan a los y las ciudadanas no judías y no judíos respecto de la cultura y religión judía entre otras formas de dialogar acerca del tema en cuestión, sin embargo, es en el ámbito informal donde se despierta un mayor interés. Desde hace muchos años, el género femenino ha participado en el diálogo judeo-cristiano, no obstante, es el género masculino quienes han ocupado los cargos directivos en esta área; dado este contexto, creemos que la teología feminista puede abrir nuevos caminos para el diálogo interreligioso y una mayor visibilización del trabajo femenino.


Download article