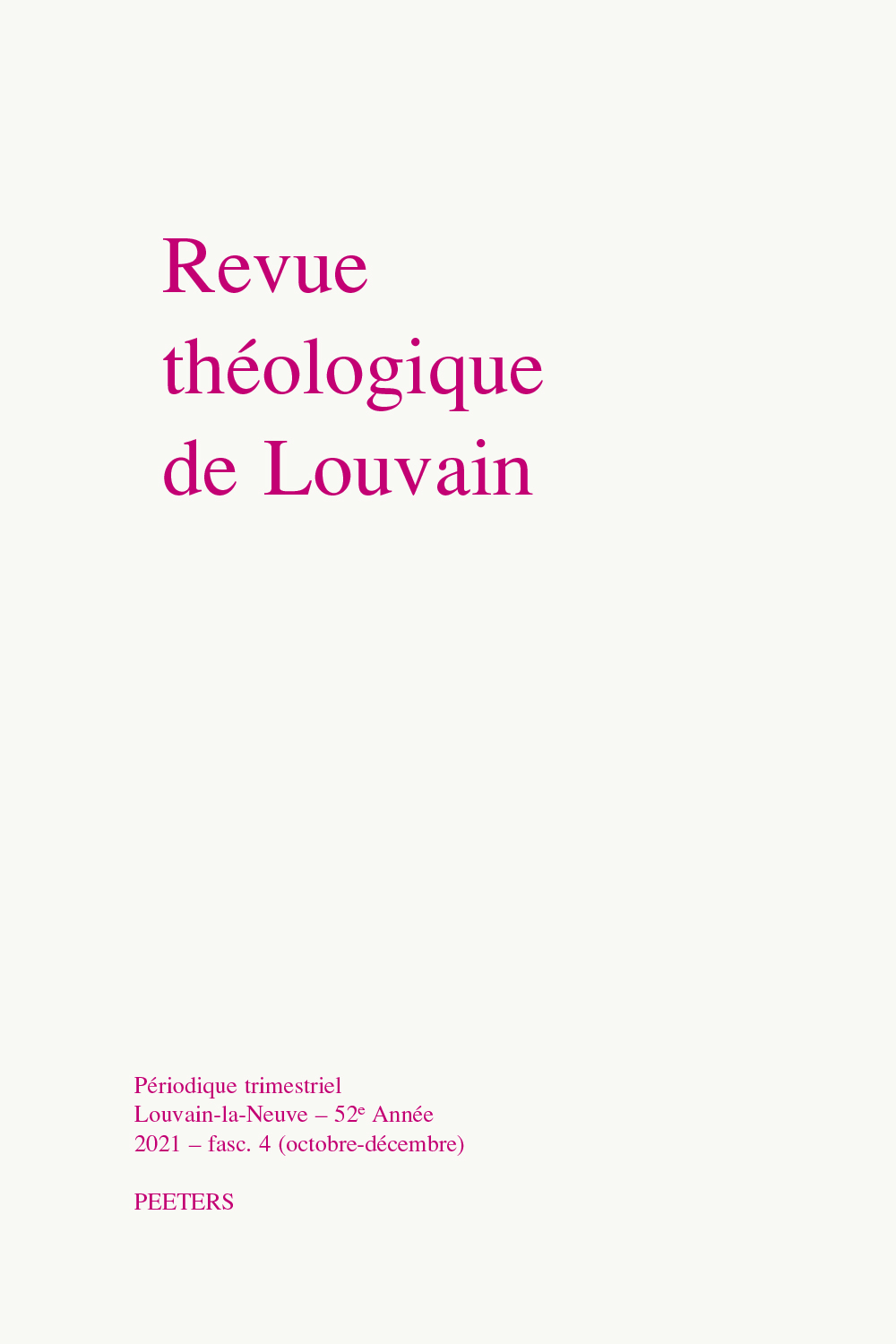 Document Details :

Title: Apocalypse johannique et Adorateur implicite
Author(s): CAMPBELL, W. Gordon
Journal: Revue Théologique de Louvain
Volume: 47 Issue: 3 Date: 2016
Pages: 338-352
DOI: 10.2143/RTL.47.3.3170013

Abstract :
Deux contributions au colloque RRENAB de Lausanne (2002) ont donné l'impulsion à cette étude. L'une appelait à creuser l'impact sur le lecteur du jeu d'interaction qui peut relier, dans un texte, description et discours direct – c'est le cas de l'Apocalypse johannique, qui mérite donc le détour. L'autre faisait le plaidoyer d'une démarche exégétique prête à conjuguer l'humilité face au texte et la franchise concernant l'acte d'interprétation – appel à faire coïncider pratique interprétative et vie quotidienne. Corrélativement, la présente recherche s'emploie dans un premier temps à caractériser le spectateur-auditeur de l'Apocalypse johannique comme un adorateur implicite, en s'appuyant sur les données du prologue, de l'épilogue, du septénaire des oracles et du diptyque d'Ap 4-5; dans un deuxième temps elle tâche de rejoindre le lecteur réel en imaginant comment celui-ci, en fin de lecture, pourrait récolter le fruit de sa découverte.


---

The stimulus for this study was provided by two contributions to the Lausanne RRENAB colloquium (2002). One called for exploration of the impact on readers of any interactive play between description and direct speech in a given text – precisely what one observes in John's Revelation, which calls for investigation. The other entered a plea for an exegetical method able to combine humility towards a given text with a certain honesty about that which its interpretation entails – inviting integration of interpretative practice with real life. Correspondingly, this investigation first characterises the spectator-listener of John's Revelation as an implied worshipper, based on the evidence of the prologue, epilogue, oracles septet and Rev 4-5 diptych, before attempting, secondly, to address real readers by imagining ways that they might enjoy the fruit of their discoveries once the act of reading is over.


Download article