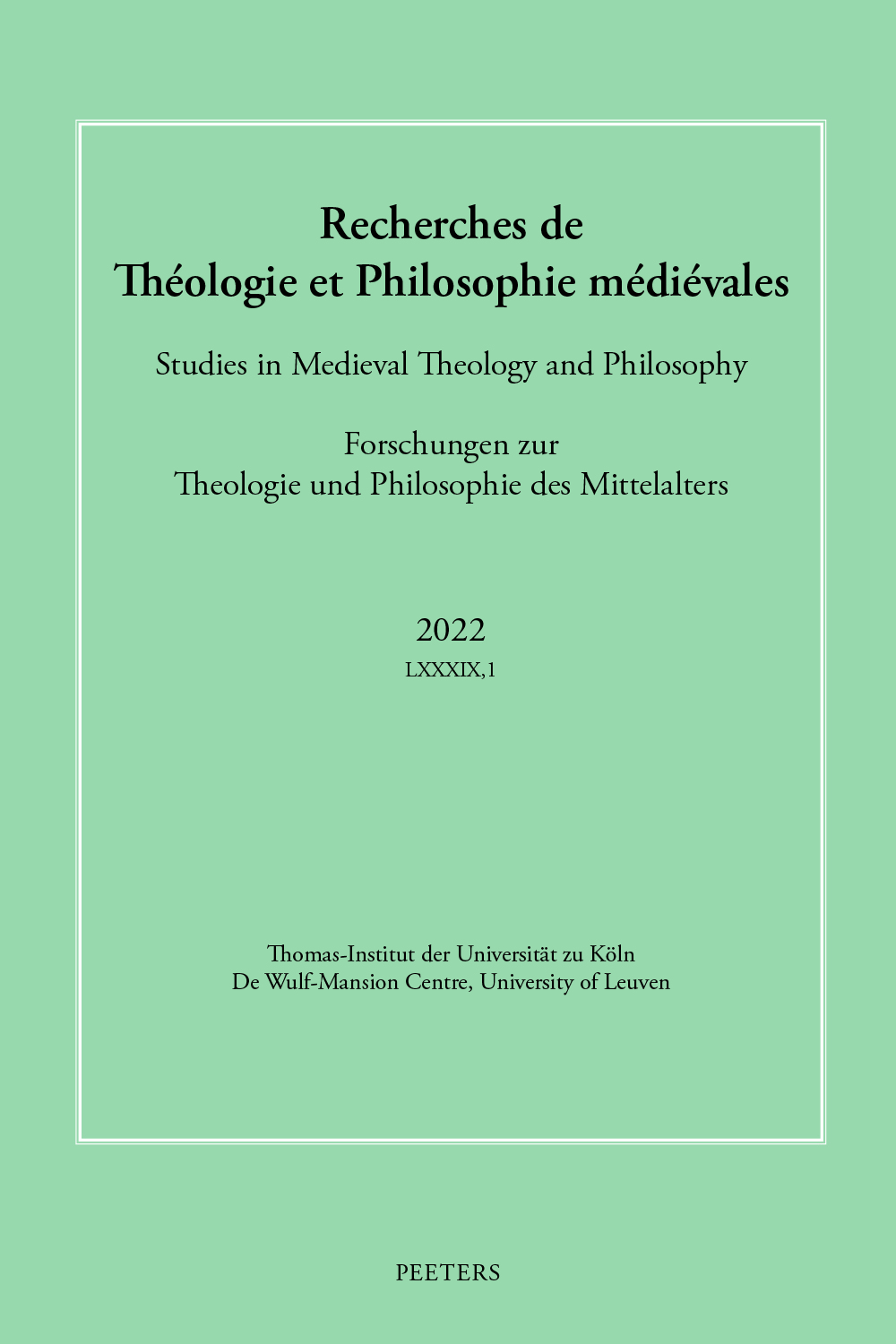 Document Details :

Title: Peter of Palude on Divine Concurrence
Subtitle: An Edition of his In II Sent., D. 1, Q. 4
Author(s): TOTH, Zita V.
Journal: Recherches de Théologie et Philosophie Médiévales
Volume: 83 Issue: 1 Date: 2016
Pages: 49-92
DOI: 10.2143/RTPM.83.1.3154584

Abstract :
The present text contains a critical edition of Peter of Palude's question of divine concurrence, found in his Sentences commentary, book II, d. 1, q. 4. The question concerns whether God is immediately active in every action of a creature, and if yes, how we should understand this divine concurrence. Peter, just as elsewhere in his commentary, considers at length the opinions of other thinkers — especially those of Giles of Rome, Durand of St.-Pourçain, and Thomas Aquinas — and develops his own answer as a response to theirs. Thus, while Giles maintained that God acts uniformly in every instance of natural causation just as the sun acts uniformly by giving the same light to everything, Peter (following Durand) argues that this is incompatible with the divine creation of multiple things. Second, while Durand maintained that God is only mediately active in the actions of creatures, Peter rejects this opinion because it cannot account for miracles contra naturam (such as the three young men in Nebuchadnezzar's fire), and because he thinks that God's immediate action follows from his immediate conservation of creatures. Third, Peter presents Aquinas's position in detail, and defends it against Durand's objections; according to this position, God immediately conserves and concurs with every creature, with an action that is numerically distinct from that of the secondary agent. Although as a result of his extensive borrowing, Peter's text might not be regarded as immensely original, it provides an interesting case study of the Dominican reaction against Durand in the early 1300's.


Download article