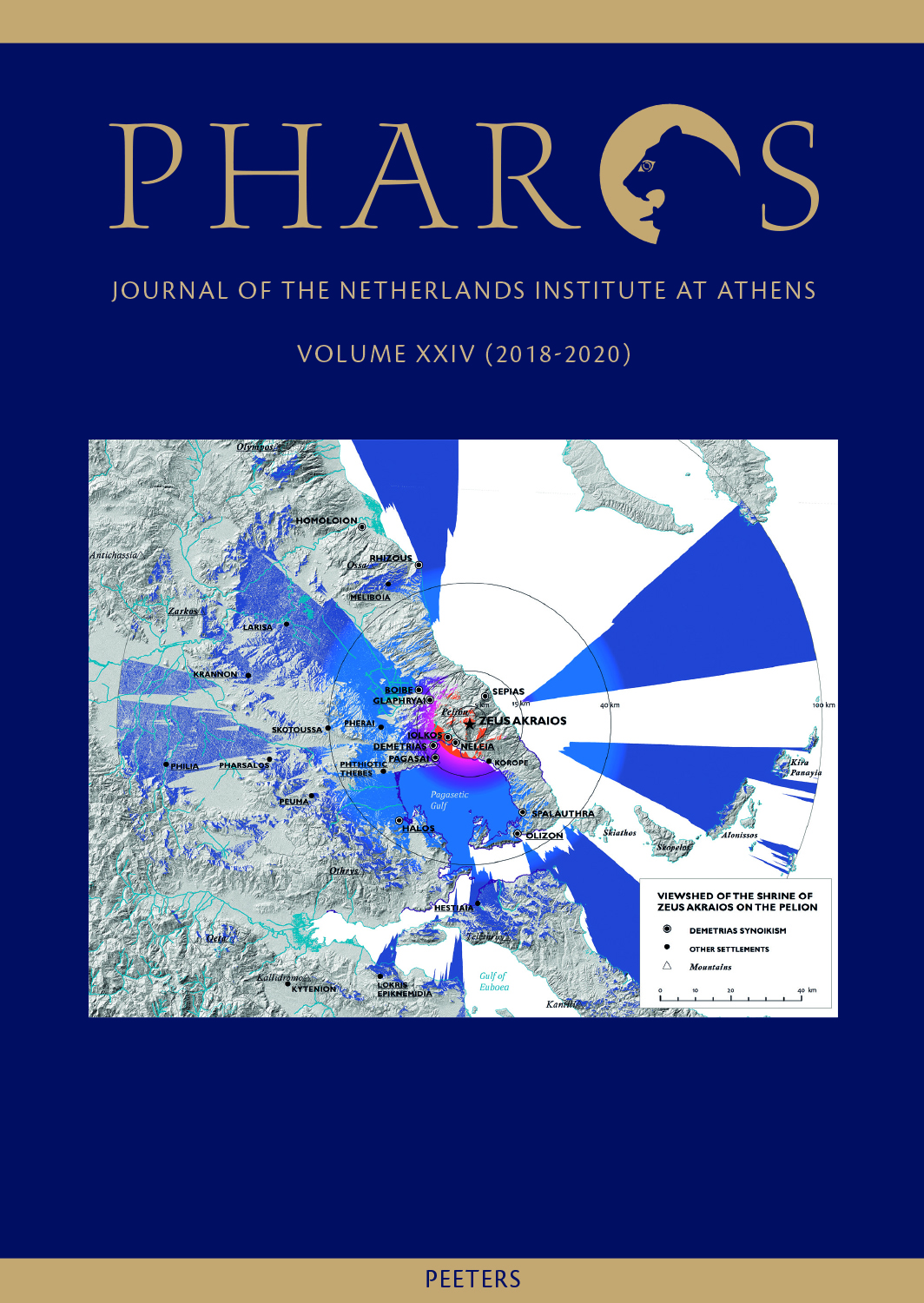 Document Details :

Title: Classical and Late Classical Pottery from the Sanctuary at Plakari, Karystos
Subtitle: First Report
Author(s): CHIDIROGLOU, Maria
Journal: Pharos
Volume: 20 Issue: 2 Date: 2014
Pages: 53-77
DOI: 10.2143/PHA.20.2.3117842

Abstract :
Black-glazed, banded and plain vases and lamps came to light during the excavation of Building A at the site of Plakari, in Karystos, in southern Euboea. A preliminary presentation of representative types of Classical and late Classical vases and lamps found in this Building is attempted in this article. The vases discussed here were found during the excavation seasons of 2011 and 2012 and consist of oinochoai, jugs, one skyphos, cups and one mug, one-handlers and handleless bowls, one fish-plate, a lid with relief decoration, one lekythos and one incense burner. Some of the vases bear graffiti that are examined in view of the sanctuary context. Black-glazed and plain one- to three-nozzled lamps from the same group of finds are also presented here. The majority of the vases and lamps are dated from the early 5th to the late 4th century BC, a period most probably corresponding to the time Building A was in use. Through the study of this assemblage an attempt is therefore made to assess the date of Building A, as well as to ascertain some of the traits of the local ceramic production of the 5th and 4th centuries BC, taking into consideration the influences it appears to have received from Athens and other ceramic production centres.


Download article