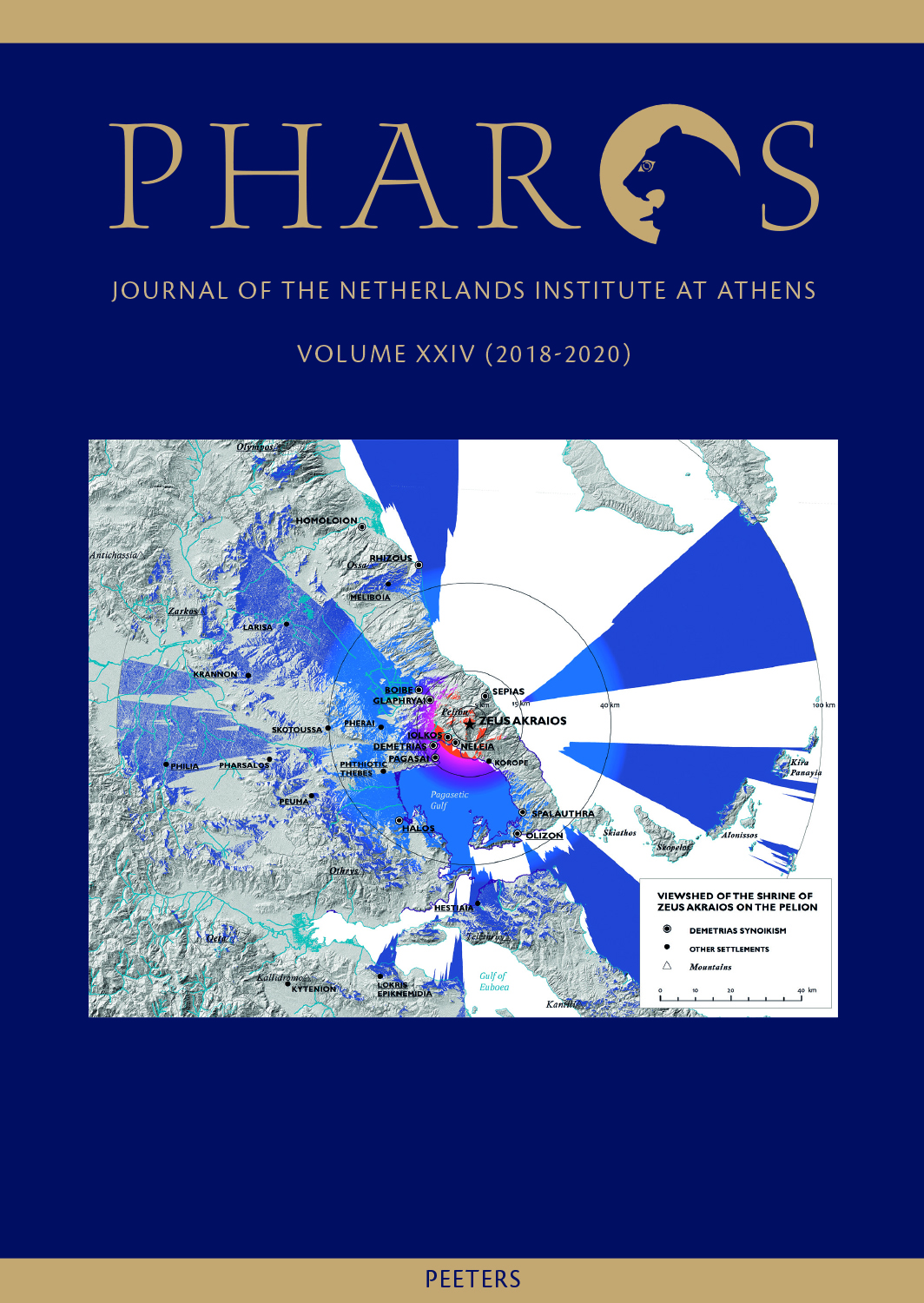 Document Details :

Title: The Plakari Archaeological Project
Subtitle: Preliminary Report on the Third Field Season (2012)
Author(s): CRIELAARD, Jan Paul , CHARALAMBIDOU, Xenia , CHIDIROGLOU, Maria , KOSMA, Maria , SONGU, Filiz
Journal: Pharos
Volume: 20 Issue: 2 Date: 2014
Pages: 1-24
DOI: 10.2143/PHA.20.2.3117840

Abstract :
During the 2012 fieldwork campaign at Karystos-Plakari in southern Euboia, the excavation of the open-air sacrificial refuse area was continued. This yielded over 22,000 pottery fragments of the Protogeometric and, especially, Geometric and Sub-Geometric periods and 289 small finds, in addition to large quantities of animal bones. This confirms the earlier hypothesis that the western part of the Plakari hilltop was used for large-scale or frequent sacrificial feasting and consumption of meat and wine, accompanied by animal sacrifices. Some of the votives seem to belong to the female sphere and may be connected to transitory rites performed within the sanctuary. Further investigations of Late Classical Building A ('hestiatorion') and its forecourt on the terrace directly above the sacrificial refuse area brought to light complete vessels of the late 5th and 4th centuries BC, as well as personal ornaments and other objects of metal. In the southwest corner of the terrace, strata and features were uncovered representing the Archaic period, including the possible remains of a stone platform and a stone bench; next to the latter were a bronze horse figurine, two aryballoi of the later 7th century, an iron sword and a terracotta rattle.


Download article