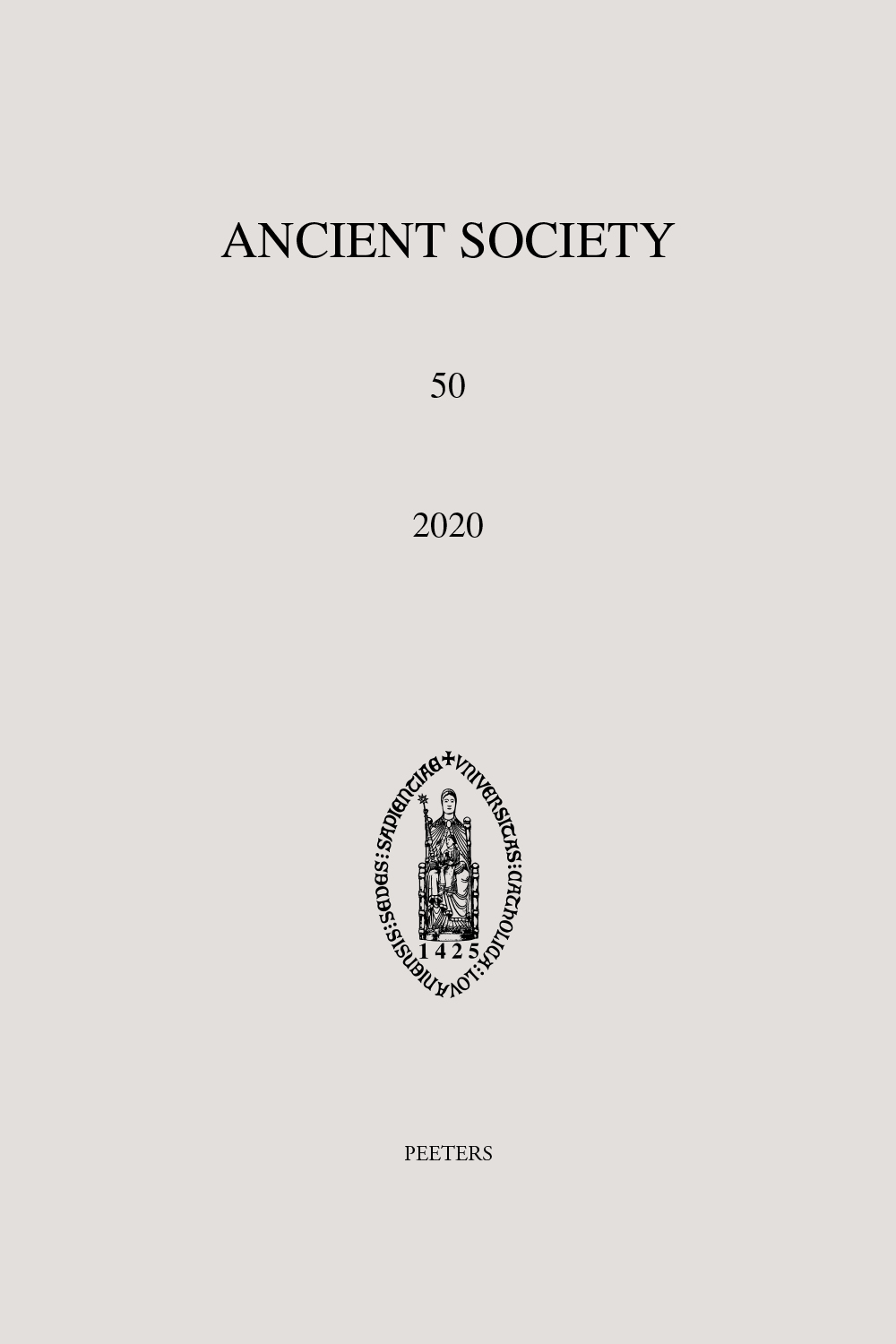 Document Details :

Title: Plutarch's Use and Mention of Famous Artists in the Parallel Lives
Author(s): LINDER, Margit
Journal: Ancient Society
Volume: 45 Date: 2015
Pages: 53-81
DOI: 10.2143/AS.45.0.3110542

Abstract :
This article is concerned with Plutarch's use of well-known artists (sculptors, painters and architects) in the Vitae Parallelae. Although the biographer expresses clearly his negative opinion of men who earn a living through (dirty) manual work, he cherishes the works they create — a kind of thinking which is not limited to Plutarch but can be found throughout ancient literature. An analysis of the Parallel Lives shows that Plutarch mentions altogether twenty-five artists who can be dated between the beginning of the fifth and the end of the fourth century bc. He primarily names those who would have been familiar to his well-read, intellectual audience, namely artists who belonged to the 'classical canon' of art history like Phidias, Polycletus and Lysippus. The reasons for quoting notices about artists and their masterpieces are various but always adapted to the particular examination object; for example, to illustrate the reasons for political decisions, to accentuate particular characteristics, or to expound the rise and fall of a politician. Also, although it is Plutarch's main intention to point out ethical values by illustrating every facet of his character sketches and not discussing matters related to artists in detail, the Parallel Lives nonetheless turn out to be a valuable source of art history.


Download article