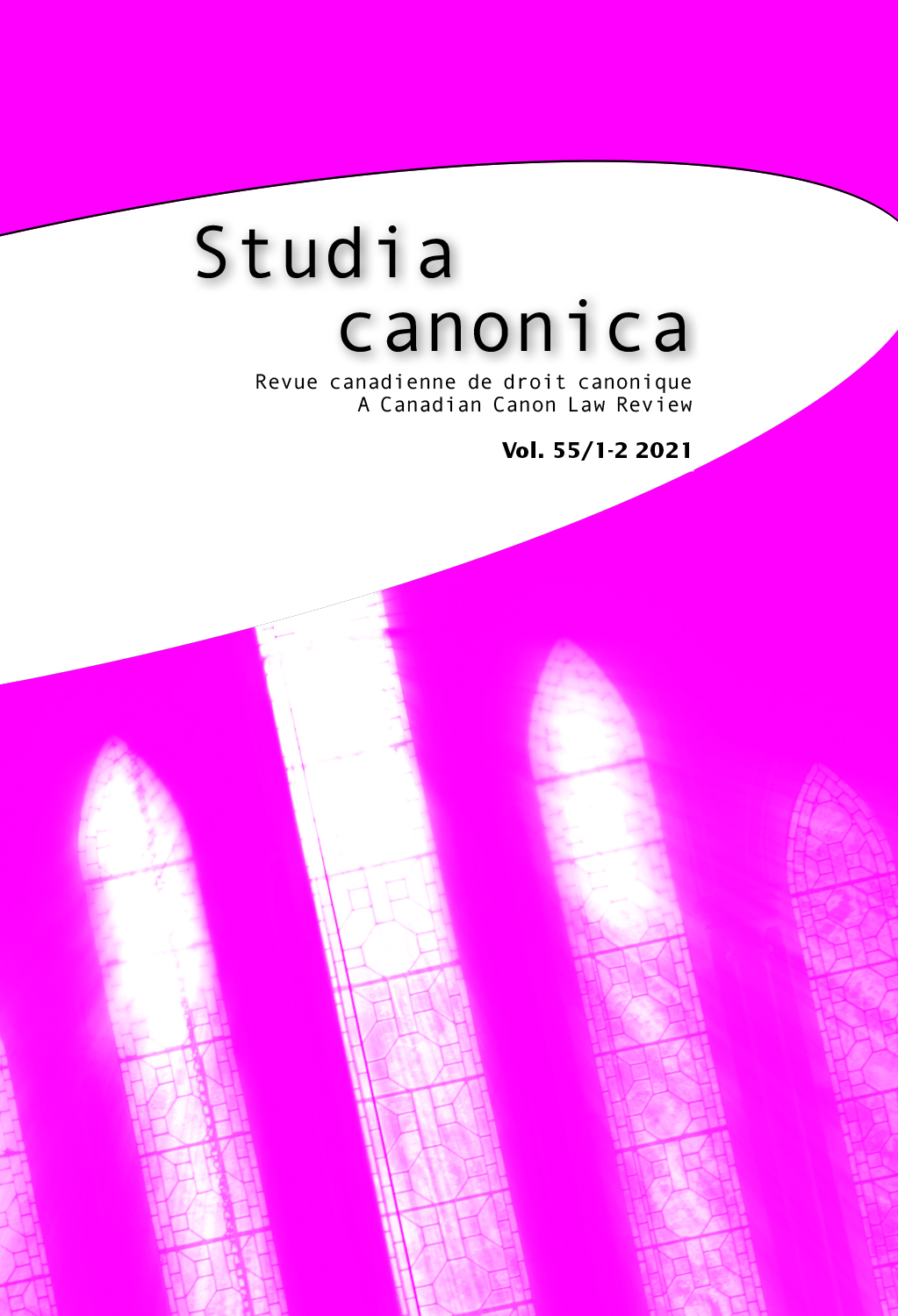 Document Details :

Title: Quod superest date pauperibus
Subtitle: Incardination of Clerics and a Better Distribution of Clergy as a Road to Personal Prelatures?
Author(s): MARTENS, Kurt
Journal: Studia Canonica
Volume: 49 Issue: 1-2 Date: 2015
Pages: 501-527
DOI: 10.2143/STC.49.1.3082856

Abstract :
The 1983 Code of Canon Law contains four canons on personal prelatures. Personal prelatures are totally new in the Code; there was no parallel institution in the 1917 Code of Canon Law. But where do they come from and what was the intention of the legislator by giving them a place in the Code? The author examines the historical problems leading to the creation of personal prelatures: how can a better distribution of priests over the entire world be achieved while at the same time preserving the institute of incardination? The examples of the Fidei donum priests and the Mission de France show how the 1917 Code could not provide an adequate canonical response to these new demands. The Second Vatican Council addressed the situation briefly by suggesting the erection of personal prelatures to address the problems the Mission de France was confronted with and to promote a better availability and distribution of clergy worldwide.


---

Le Code de droit canonique de 1983 comporte quatre canons portant sur les prélatures personnelles. Les prélatures personnelles faisaient ainsi leur entrée dans le Code, celui de 1917 ne comportant aucune institution du genre. Mais ces prélatures personnelles, d'où viennent-elles et quelle intention animait le législateur en leur assignant un lieu dans le Code? L'auteur se penche sur les problèmes historiques qui ont mené à la création des prélatures personnelles et se demande: comment pourrait-on en venir à une meilleure distribution des prêtres dans le monde entier tout en préservant l'institution de l'incardination? Les exemples des prêtres de Fidei donum et de la Mission de France témoignent de la façon dont le Code de 1917 n'était pas en mesure de donner une réponse canonique adéquate à ces nouvelles exigences. Le Deuxième Concile du Vatican s'est brièvement intéressé à la question en suggérant l'érection de prélatures personnelles afin de s'attaquer aux problèmes auxquels la Mission de France s'était vu confrontée et favoriser une meilleure disponibilité et distribution du clergé à l'échelle du globe.


Download article