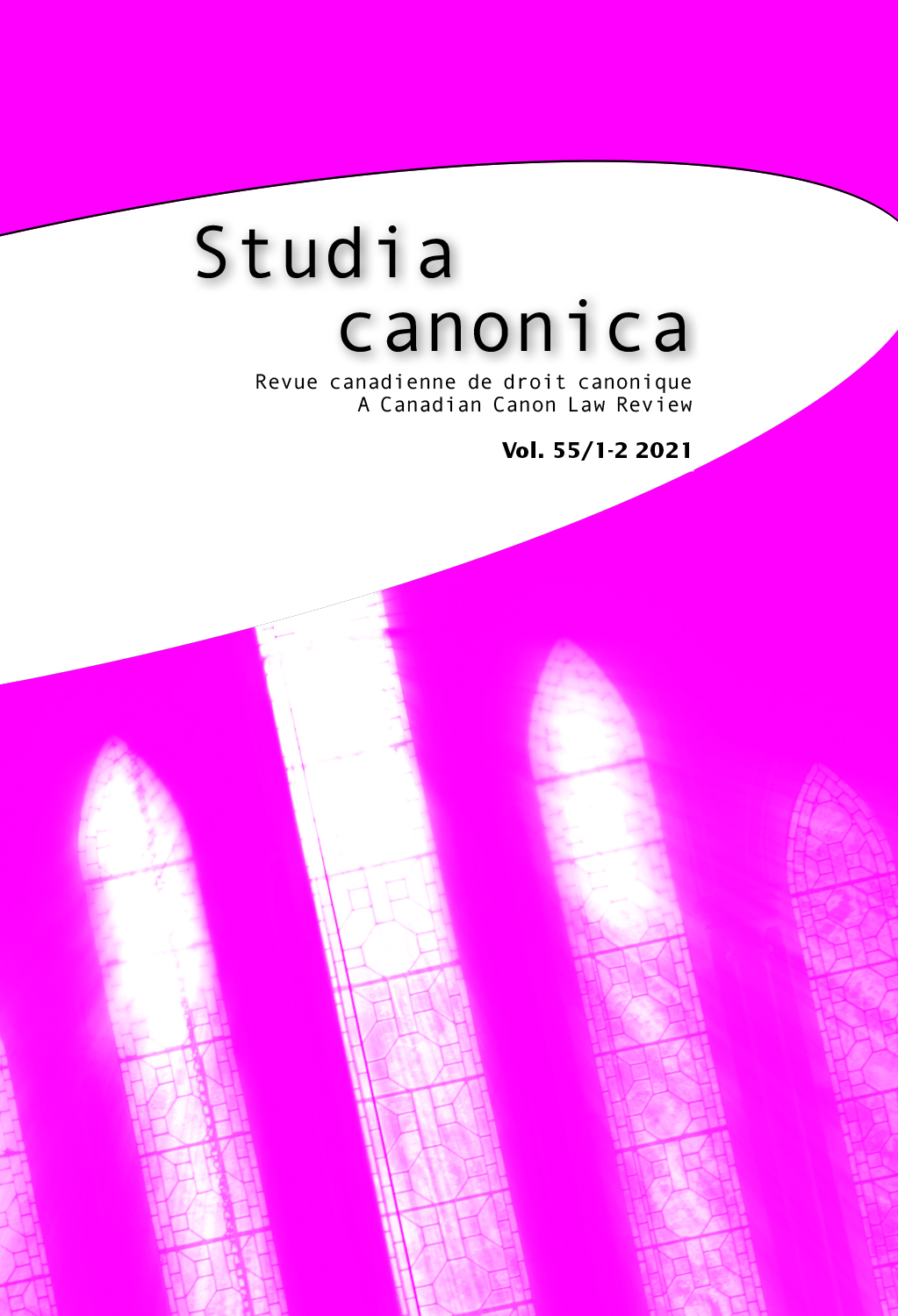 Document Details :

Title: Canonical Perspective on Social Justice and Charity
Author(s): LOURDUSAMY, Sahayaraj
Journal: Studia Canonica
Volume: 49 Issue: 1-2 Date: 2015
Pages: 483-500
DOI: 10.2143/STC.49.1.3082855

Abstract :
As Pope Benedict XVI says, the nature of the Catholic Church is expressed in its three-fold responsibility: of proclaiming the word of God (kerygma-martyria), celebrating the sacraments (leitourgia) and exercising the ministry of charity (diakonia). These duties presuppose each other and are inseparable. The service of charity is also a constitutive element of the Church's mission and an indispensable expression of its very being. The works of charity especially towards the poor and the needy are to be the chief concern of the Catholic Church in the modern world and for this purpose there should be specific regulations concerning the utilization of the goods of the Church. The two Codes, following the long tradition of Catholic social teaching, insist on the double obligation of all the faithful to promote social justice and charity. They also enlist the regulations for the proper administration of the temporal goods which are the 'patrimony of the poor'. The vision and mission of the Catholic Church of promoting social justice and charity remind us the prophetic invitation of the Pope Francis for the Church to remain with the poor.


---

Comme dit le Pape Benoît XVI, la nature de l'Église catholique s'exprime dans sa triple responsabilité: l'annonce de la Parole de Dieu (kérygme-martyria), la célébration des sacrements (leitourgia) et l'exercice du ministère de la charité (diakonia). Ces trois tâches s'appellent l'une l'autre et sont inséparables. Le service de la charité est aussi un élément constitutif de la mission de l'Église et une expression indispensable de son être même. Les oeuvres de charité spécialement envers les pauvres et les nécessiteux doivent être la principale préoccupation de l'Église catholique dans le monde moderne et, à cette fin, il devrait y avoir des réglementations spécifiques concernant l'utilisation des biens de l'Église. Les deux codes, à la suite de la longue tradition de l'enseignement social catholique, insistent sur la double obligation de tous les fidèles à promouvoir la justice sociale et la charité. Ils ont également mobilisé les règlements pour la bonne administration des biens temporels qui sont le «patrimoine des pauvres». La vision et la mission de l'Église catholique de promouvoir la justice sociale et la charité nous rappellent l'invitation prophétique du Pape Francis pour l'Église à rester avec les pauvres.


Download article