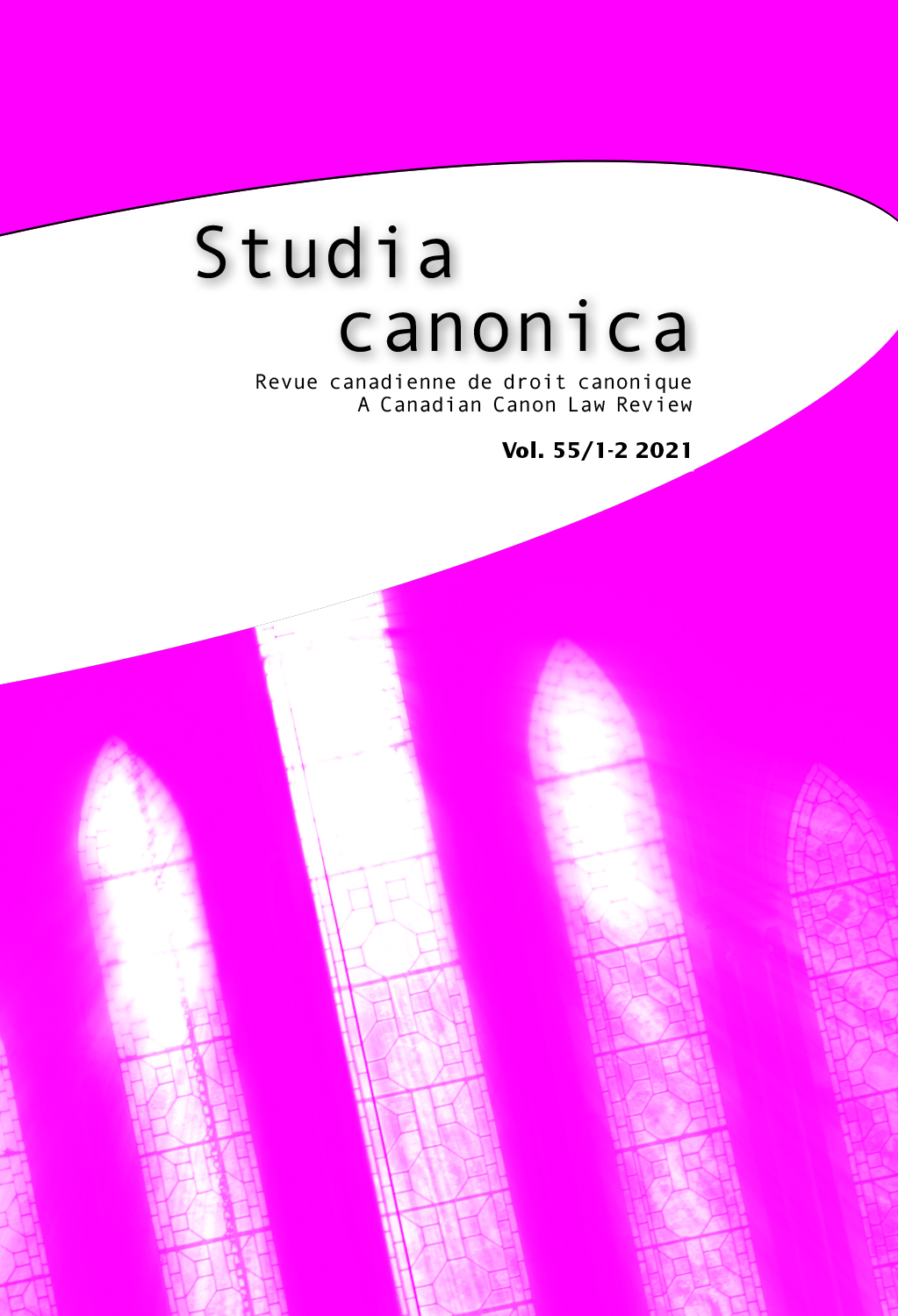 Document Details :

Title: L'élection épiscopale dans le Décret de Gratien
Subtitle: Un exemple de tradition canonique
Author(s): JOUBERT, Thibault
Journal: Studia Canonica
Volume: 49 Issue: 1-2 Date: 2015
Pages: 357-378
DOI: 10.2143/STC.49.1.3082851

Abstract :
Le Décret de Gratien (1120-1140) est une des sources majeures de l'histoire du droit canonique marquant par son style comme par son souci doctrinal la naissance de la science canonique scolastique. L'article aborde l'herméneutique déployée par Gratien lorsqu'il traite la question de l'élection épiscopale (D. 62 et 63). À cette occasion, l'objectif n'est pas tant de traiter de l'élection en soi, que de repérer la manière dont Gratien élabore une solution canonique parmi le foisonnement du droit qui est transmis jusqu'à son temps. Il s'agit de reconnaître un acte de tradition dans cette manière dont le Décret de Gratien ordonne à la concordance l'apparente discordance des sources du droit. À l'école de Gratien, l'auteur propose en conclusion de l'article quelques éléments de discernement pour reconnaître aujourd'hui ce qui peut constituer la tradition canonique au sens du c. 6 du CIC de 1983.


---

The Decree of Gratian (1120-1140) is one of the major sources of the history of canon law, marking by its style as well as by its doctrinal concern the birth of scholastic canonical science. This article discusses the hermeneutics deployed by Gratian when dealing with the question of episcopal election (D. 62 and 63). The goal is not to deal with the episcopal election as such but rather to identify how Gratian developed a canonical solution from the abundance of the law that had been transmitted to his time. The author proposes in the conclusion of the article some elements of discernment in order to recognize today that which can establish the canonical tradition as understood in c. 6 of CIC 1983.


Download article