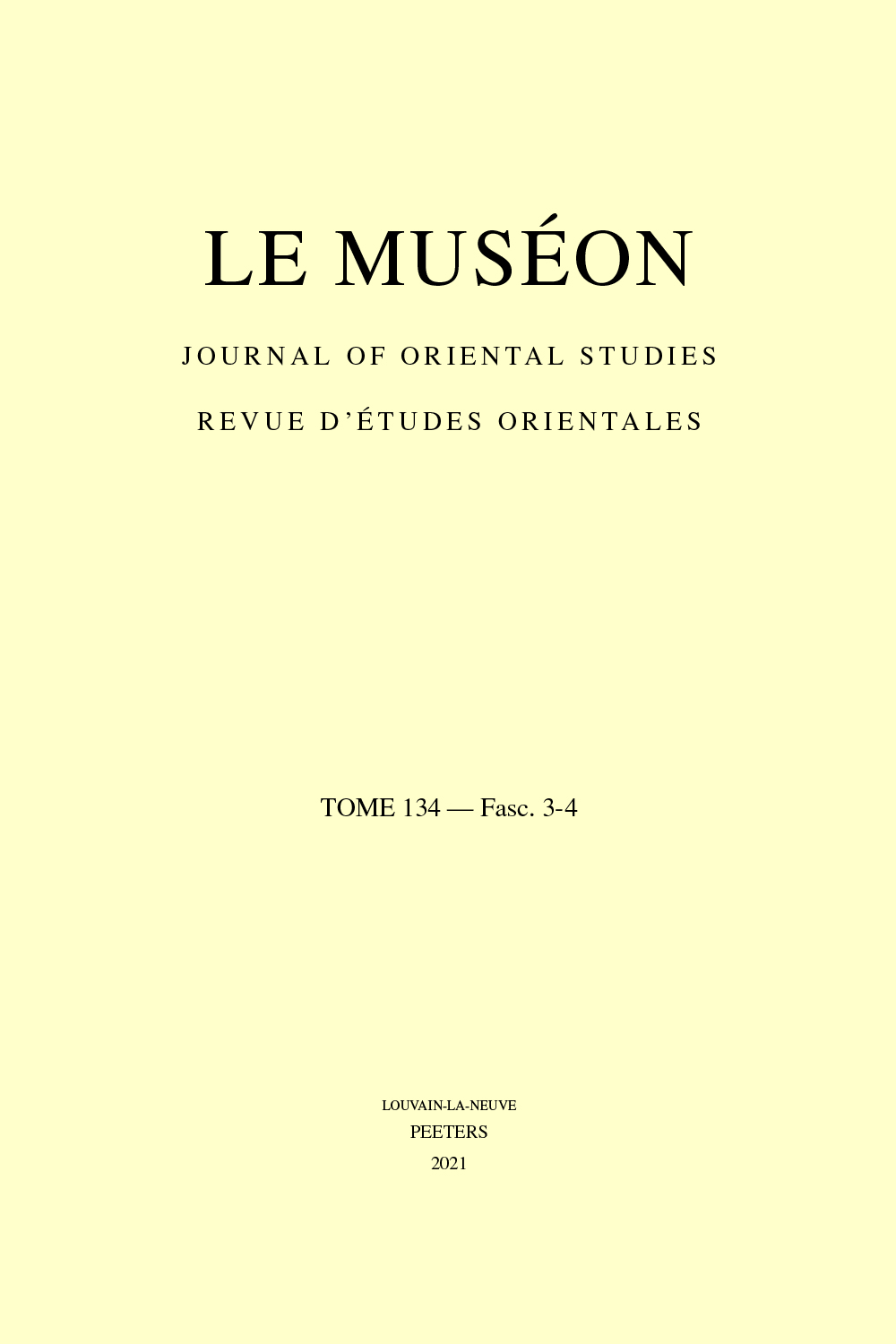 Document Details :

Title: 'Wenn sie sagen..., dann sagen wir...'
Subtitle: Die Ursprünge des dialektischen Verfahrens des Kalām
Author(s): BENEVICH, Fedor
Journal: Le Muséon
Volume: 128 Issue: 1-2 Date: 2015
Pages: 181-201
DOI: 10.2143/MUS.128.1.3080620

Abstract :
Kalām was one of the most productive ways of Muslim thinking during the Middle Ages. Therefore it attracted the attention of many scholars. Nevertheless until now the question of its origins and subject matter is far from being answered. This article endeavors to find the origins of the dialectical method, which was one of the most striking features of Kalām. It focuses on the famous dialectical construction 'if they say…, we say…' (and the like), probably Kalām's most recognizable characteristic. The history of this construction in Arabic, Syriac, and Greek theological treatises is traced backwards from the early ninth to the sixth centuries and its roots in the dialectical genre of 'propositions' and apologies on them are studied. Provided there is acceptance that the use of this construction is a permanent feature, the origins of the dialectical method of Kalām can be assumed to lie in the mainstream technique of writing on theology in the Greek-Syriac-Christian milieu in the sixth to eighth centuries. Therefore this article hopes to contribute to the debate on the origins of the dialectic in Kalām which took place some decades ago between J. van Ess and M. Cook and to reconcile differences in their theories.


Download article