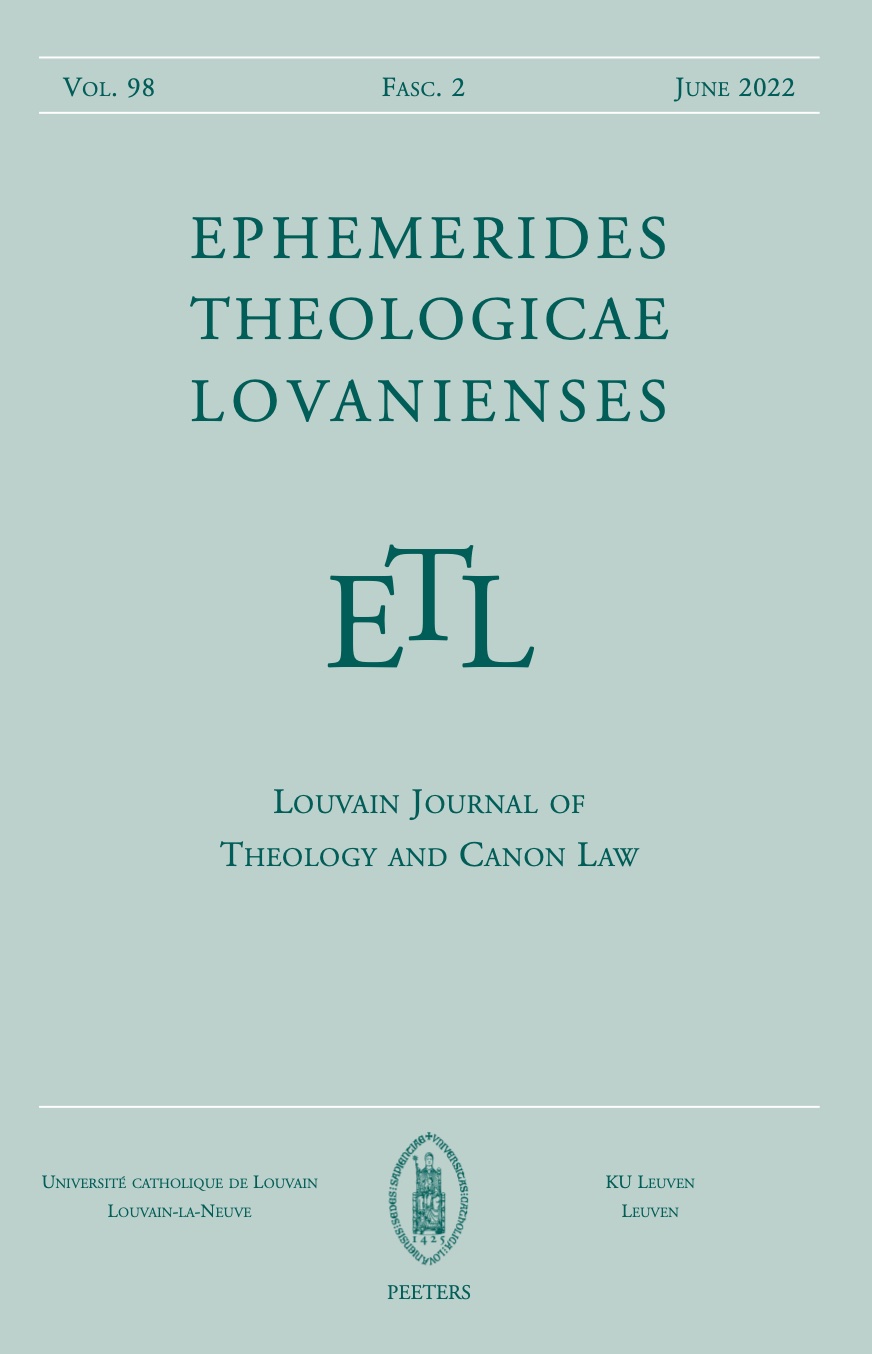 Document Details :

Title: The Literary Unity of John 13,1-38
Author(s): MOLONEY, Francis J.
Journal: Ephemerides Theologicae Lovanienses
Volume: 91 Issue: 1 Date: 2015
Pages: 33-53
DOI: 10.2143/ETL.91.1.3078143

Abstract :
The so-called final discourse of Jesus in the Fourth Gospel is regarded by the majority of scholars as opening with Jesus' solemn statements on glory and glorification in 13,31-32. Closer investigation questions this. John 13,31-38 is not discourse, but a narrative peopled with characters. Looking at the macrostructure of 13,1–17,26, there are close links between 13,1-5 and 17,1-4 (ἡ ὥρα, τὸ τέλος), and parallels between 13,1-5 and 17,24-26 (ἡ ἀγάπη) and between 13,31-38 and 17,1-4 (δόξα). But the theme of love also links 13,1-5 with 13,31-38, as the theme of glory links 17,1-4 with 17,24-26. At the centre of this macrostructure (15,12-17) the command to love is again dominant (vv. 12-13, 17). Turning to the micro-structure of 13,31-38, on the basis of the Johannine use of the double 'amen', a good case can be made for a tripartite structure of 13,1-17.18-20, and 21-38, with close parallels between vv. 1-17 and 21-38. The action and the characters in 13,31-38 look back to vv. 1-21 (Judas, Peter, gift of example/gift of new commandment, later understanding, failure and misunderstanding). While there is much in the narrative of 13,1-38 that prepares for the discourse of 14,1–16,33, these characters and themes to not appear there. This also suggests the literary unity of 13,1-38.


Download article