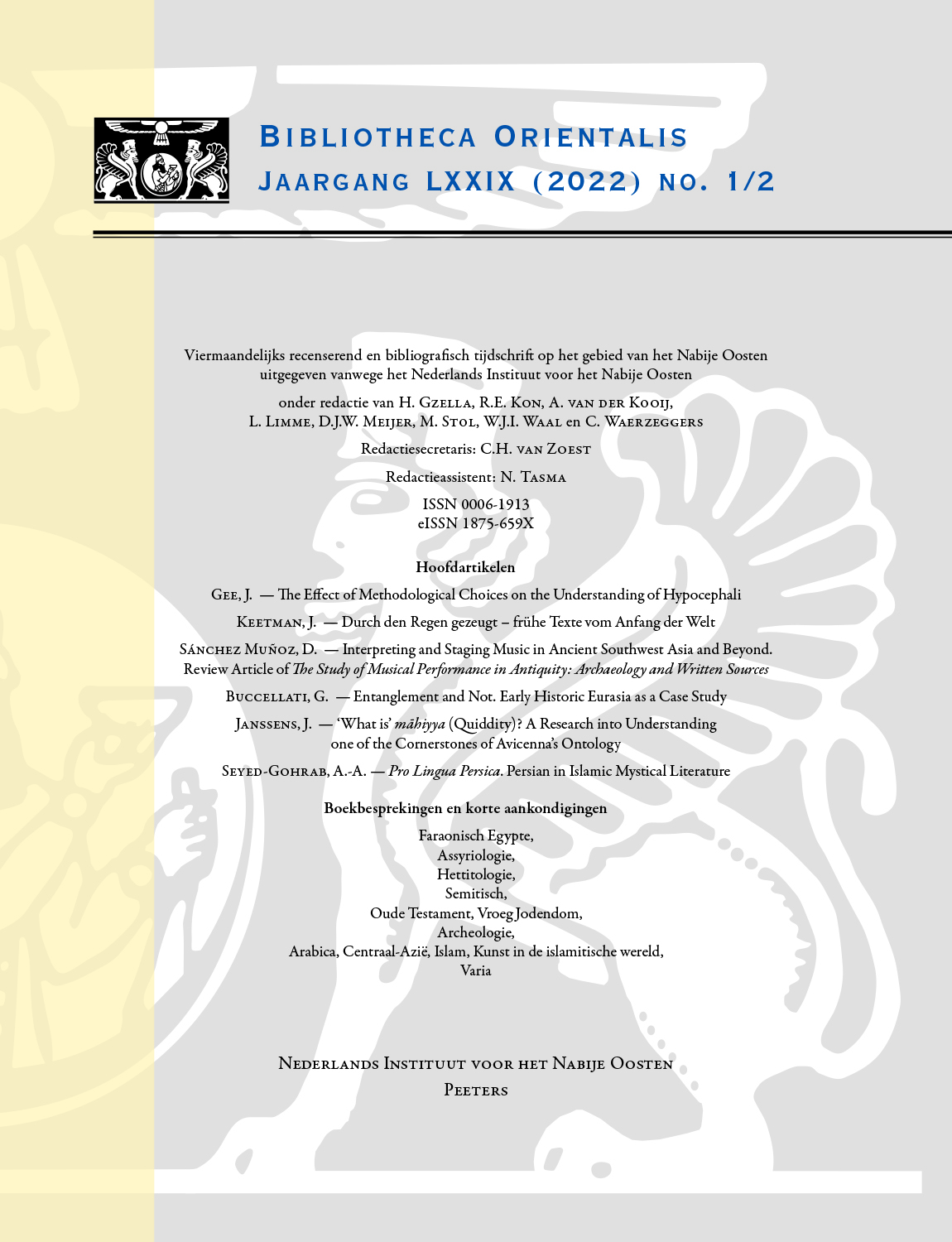 Document Details :

Title: The Book of the Dead Papyri of Montemhat (P. Tübingen 2012) and Tanedjmet (P. Louvre N 3085)
Subtitle: Reflections on a Recent Publication
Author(s): MOSHER, Malcolm
Journal: Bibliotheca Orientalis
Volume: 71 Issue: 5-6 Date: 2014
Pages: 655-664
DOI: 10.2143/BIOR.71.5.3073483

Abstract :
For the recent publication of volume 13 in the Handscriften des Altägyptischen Totenbuches (HAT) series, the authors S. Töpfer and M. Müller-Roth have brought to our attention two Late Ptolemaic Books of the Dead (P. Tübingen 2012 and P. Louvre N 3085) that have considerable interest, in part because of the content of texts and illustrations and in part because both documents are so nearly identical, save for occasional minor issues likely the result of scribal errors, that they both appear to have been produced from a common source at around the same time. Our interests, however, are raised to an even greater level by the fact that the Tübingen also includes a passage from the Book of Breathings that contains a long genealogical family tree on the paternal side that goes back seven generations and thereby connects several other Books of the Dead. What began as a routine book review proved to be inadequate due to simple limitations in the scope of a normal review because there was much to be said about what the authors produced, and there is so much more to be said about what the authors missed, information that is of considerable value to other scholars of Ptolemaic Books of the Dead. Therefore the format of the accompanying essay is modeled after that of a book review, but the comments go extensively beyond the scope of a review, and I offer them for the benefit of all with interests in Ptolemaic Books of the Dead.


Download article