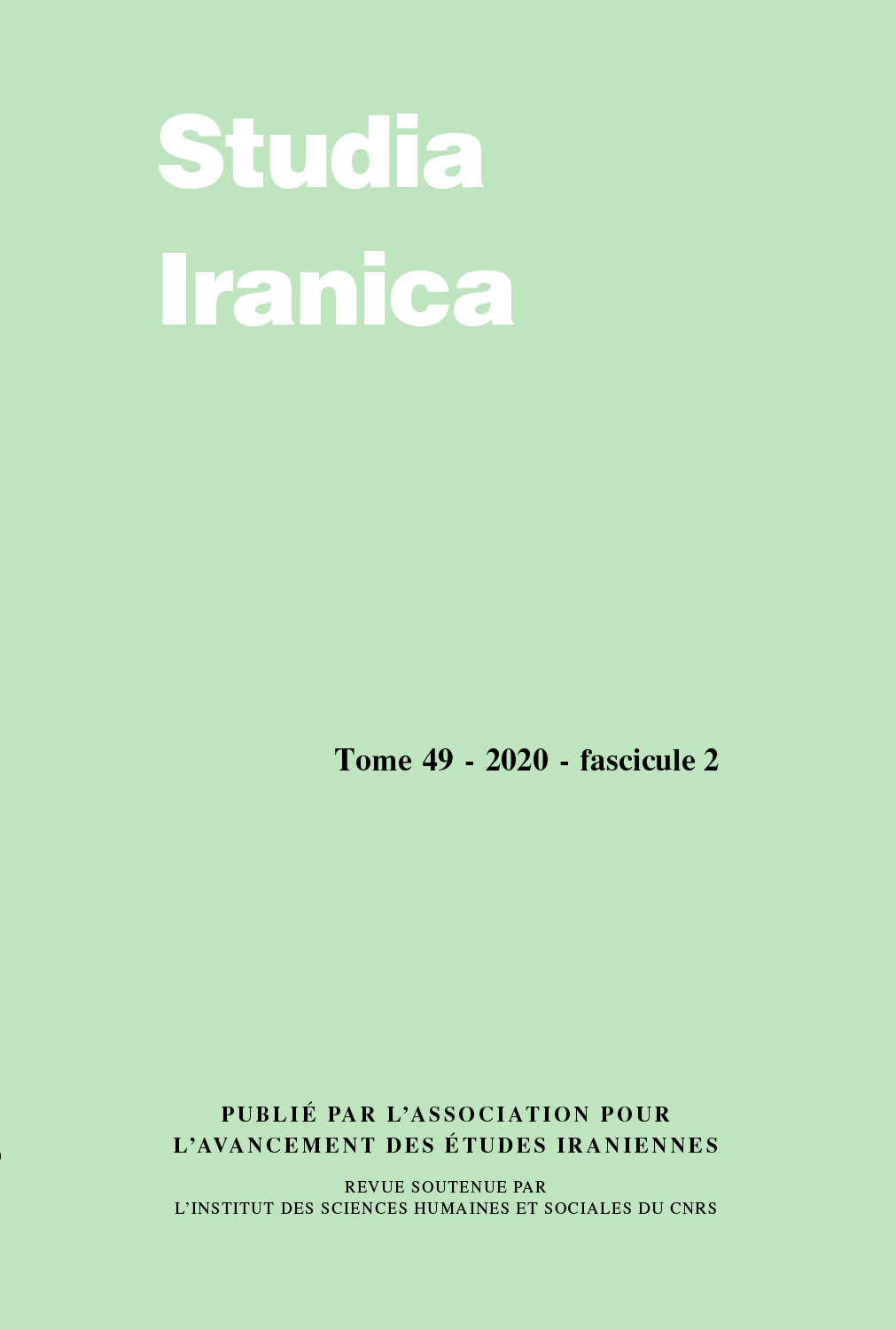 Document Details :

Title: Ohrmazd's Better Judgement (meh-dādestānīh)
Subtitle: A Middle Persian Legal and Theological Discourse
Author(s): AGOSTINI, Domenico , KIESELE, Eva , SECUNDA, Shai
Journal: Studia Iranica
Volume: 43 Issue: 2 Date: 2014
Pages: 177-202
DOI: 10.2143/SI.43.2.3071283

Abstract :
This article presents a transcription, translation, commentary, and discussion of a ritual and theological passage taken from the long-neglected Middle Persian work, the Zand ī fragard ī Jud-dēw-dād. The selection is notable for the way it mixes theological and ritual forms of discourse while considering situations in which impure or Evil things, like corpses, wolves, and sins, naturally come into contact with pure and Good elements, like water, fire, and good deeds. Along with explaining this rich text and its various textual parallels, the article considers the potential research value of the Zand ī fragard ī Jud-dēw-dād for Iranists and scholars of late antique religious literature.


---

Cet article présente la transcription, la traduction, le commentaire et l'analyse d'un passage rituel et théologique tiré de l'œuvre en moyen-perse Zand ī fragard ī Jud-dēw-dād qui a été longtemps négligée. Ce passage se distingue par la façon dont le texte mélange les formes théologiques et rituelles du discours tout en tenant compte des situations dans lesquelles des choses impures ou mauvaises, comme les cadavres, les loups et les péchés, entrent en contact naturellement avec des éléments purs et bons, comme l'eau, le feu et les bonnes actions. Tout en donnant l'explication de ce riche texte et de ses différents parallèles textuels, cet article envisage la valeur potentielle de recherche du Zand ī fragard ī Jud-dēwdād, aussi bien pour les iranisants que pour les spécialistes de la littérature religieuse de l'Antiquité tardive.


Download article