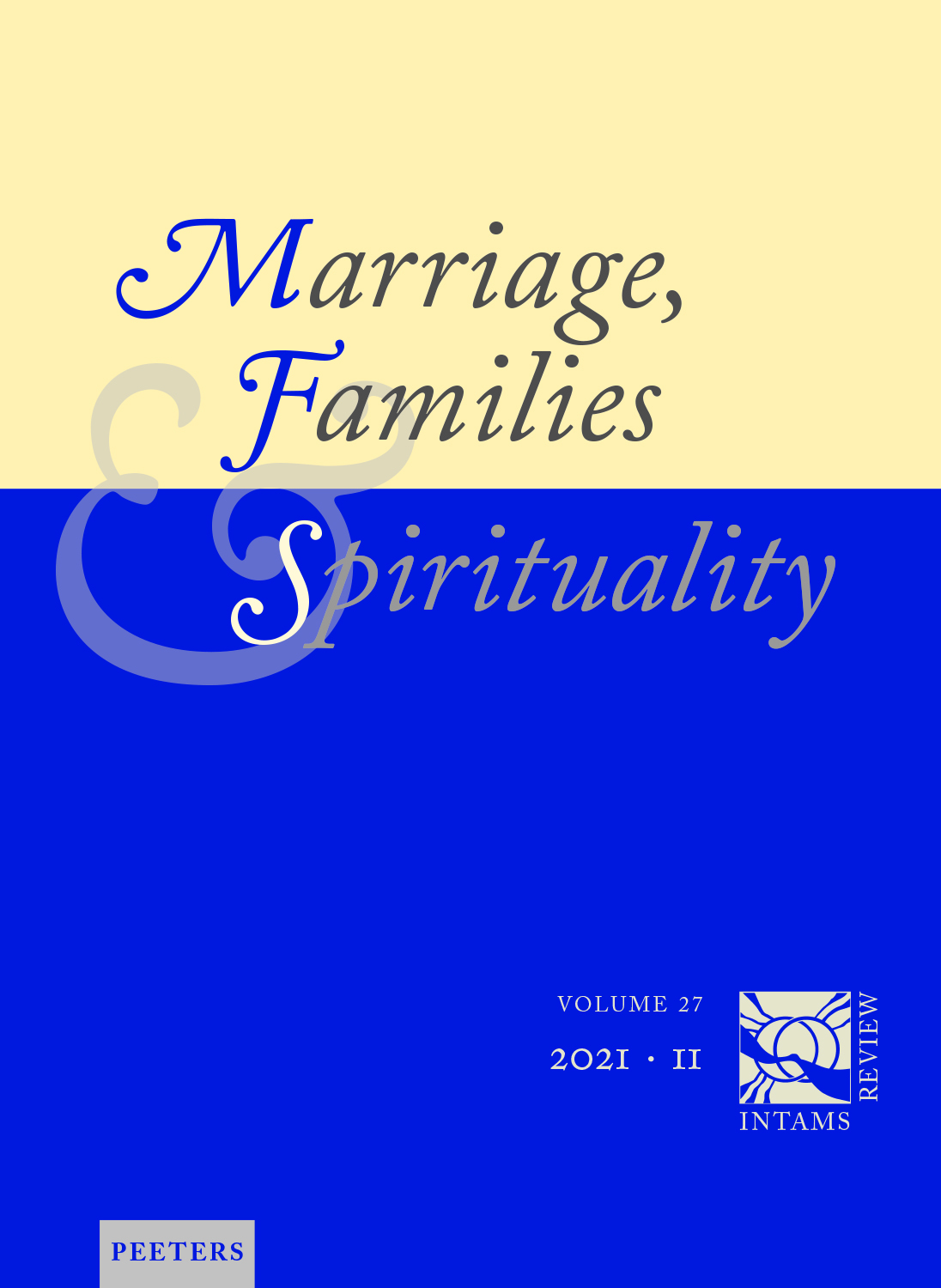 Document Details :

Title: Entre le mariage hétérosexuel et quelques sujets en conflit avec l'éthique sexuelle chrétienne
Subtitle: Pour un dialogue équilibré dans un monde pluraliste
Author(s): MULINDAHABI, Cassien
Journal: Marriage, Families & Spirituality
Volume: 20 Issue: 2 Date: 2014
Pages: 269-276
DOI: 10.2143/INT.20.2.3066757

Abstract :
The Catholic Church recognizes heterosexual and monogamous marriage as an ideal ethical norm. Indissolubility of marriage is considered as a rule that must be scrupulously observed. In a world which is increasingly becoming pluralistic, however, this standard conflicts with other lifestyles. The presence of gays and lesbians is a reality that can no longer be ignored. Cohabitation and remarriage of divorced people are now a common phenomenon. The question is whether there can be a way to address this conflict hoping to reach an agreement. To this challenge, it is worthy to note the approach of pastoral outreach encouraged in the last three pontificates which regularly reminded the obligation of pastors to discern different situations and to be attentive in order to help people living in situations conflicting with the Christian sexual ethics. The optimism inspired by Pope Francis's attitude suggests that new concrete steps will be reached. There is still a need for the Church to find ways of institutionalizing the moral good of compassion for people excluded from the sacraments. Contrary to the experience of the first African Synod held in 1994 which remained halfway regarding the situation of many Africans without access to the sacraments, the author hopes to see an attitude of a mother Church which is really willing to heal the wounds of its marginalized children during the next two scheduled synods. While maintaining heterosexual and monogamous marriage as an ethical norm, the Church must be able to invent new ways to assist people in irregular situations permitting them to feel part of one family. We strongly believe that a balanced dialogue can serve as a bridge to consider the rehabilitation of those who seem to be marginalized.


Download article