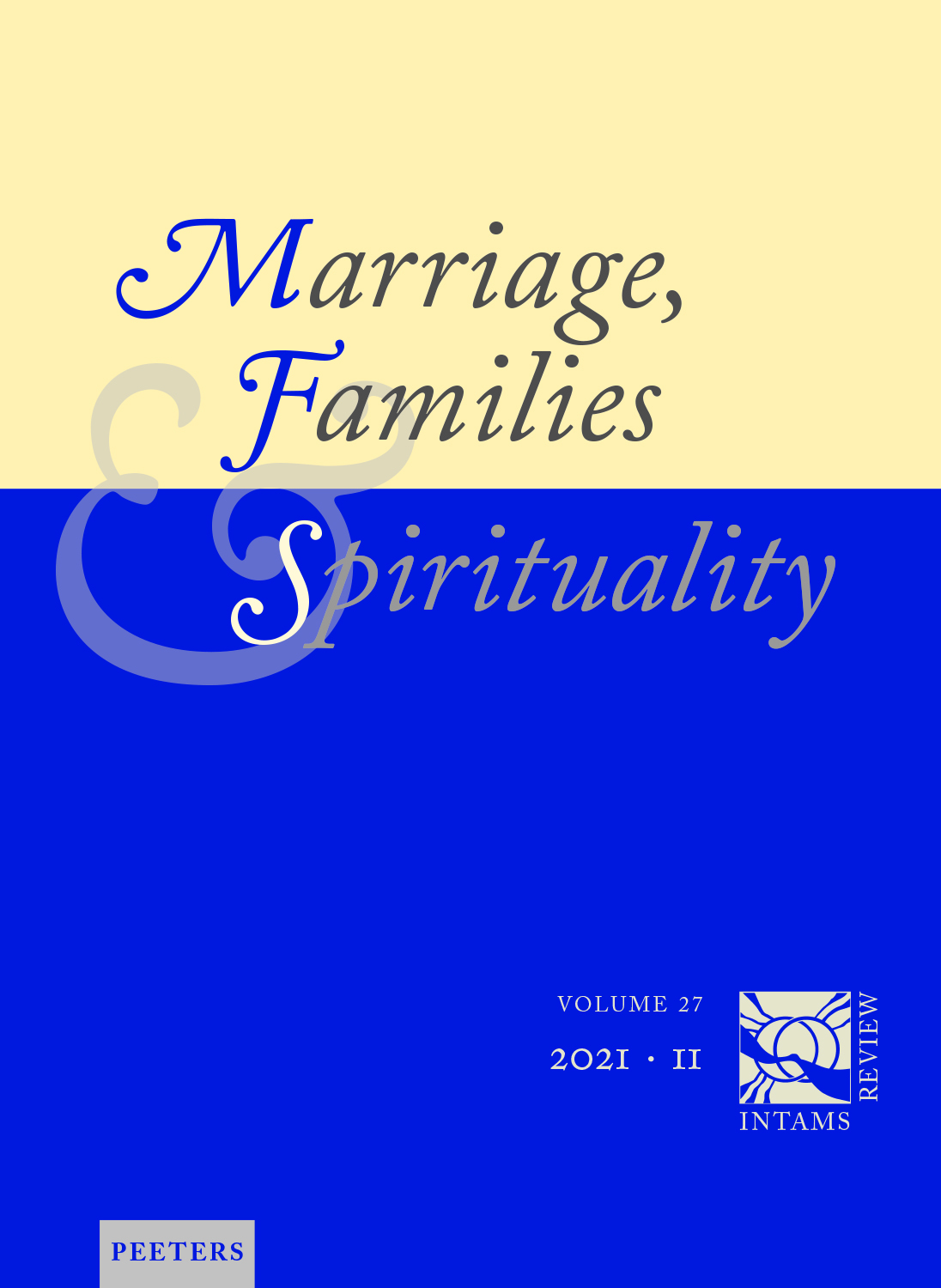 Document Details :

Title: Conversation and Conversion
Subtitle: An Ecclesial Path toward Greater Understanding of the Faith
Author(s): THOMAS, David M.
Journal: Marriage, Families & Spirituality
Volume: 20 Issue: 2 Date: 2014
Pages: 198-204
DOI: 10.2143/INT.20.2.3066750

Abstract :
Much of the attention given to official Catholic Church teaching regarding marriage and family life focuses almost exclusively on the source of that teaching, namely the words of the Magisterium. Using a phenomenology of communication, the author proposes that when attending to matters of faith and belief (especially those connected with marriage and family life), it is necessary to include in a meaningful way the response of faithful lay people who, through their response add to the official teaching by their understanding and appropriation of whatever is addressed by the magisterial teaching. Thus is achieved a necessary circle of communication where both the speaker/writer and the listener/reader are part of a conversation on the meaning of faith content as both understood and lived. Unless this circular process of faith understanding includes in some way the words of the responding lay faithful, the teaching runs the risk of remaining a one-way act, lifeless and inert and in the end, possibly meaningless. The whole church would thereby lose an opportunity for growth and enrichment. As an example of an effective communication process used to achieve a fuller faith understanding, the author argues that what made the teachings of Vatican II so effective was not only what was said and written, but also the many conversations that took place earlier between the assembled bishops, theologians and the bishops' own lay people. They all contributed to a final articulation of faith understanding that made their way into the documents of the council.


Download article