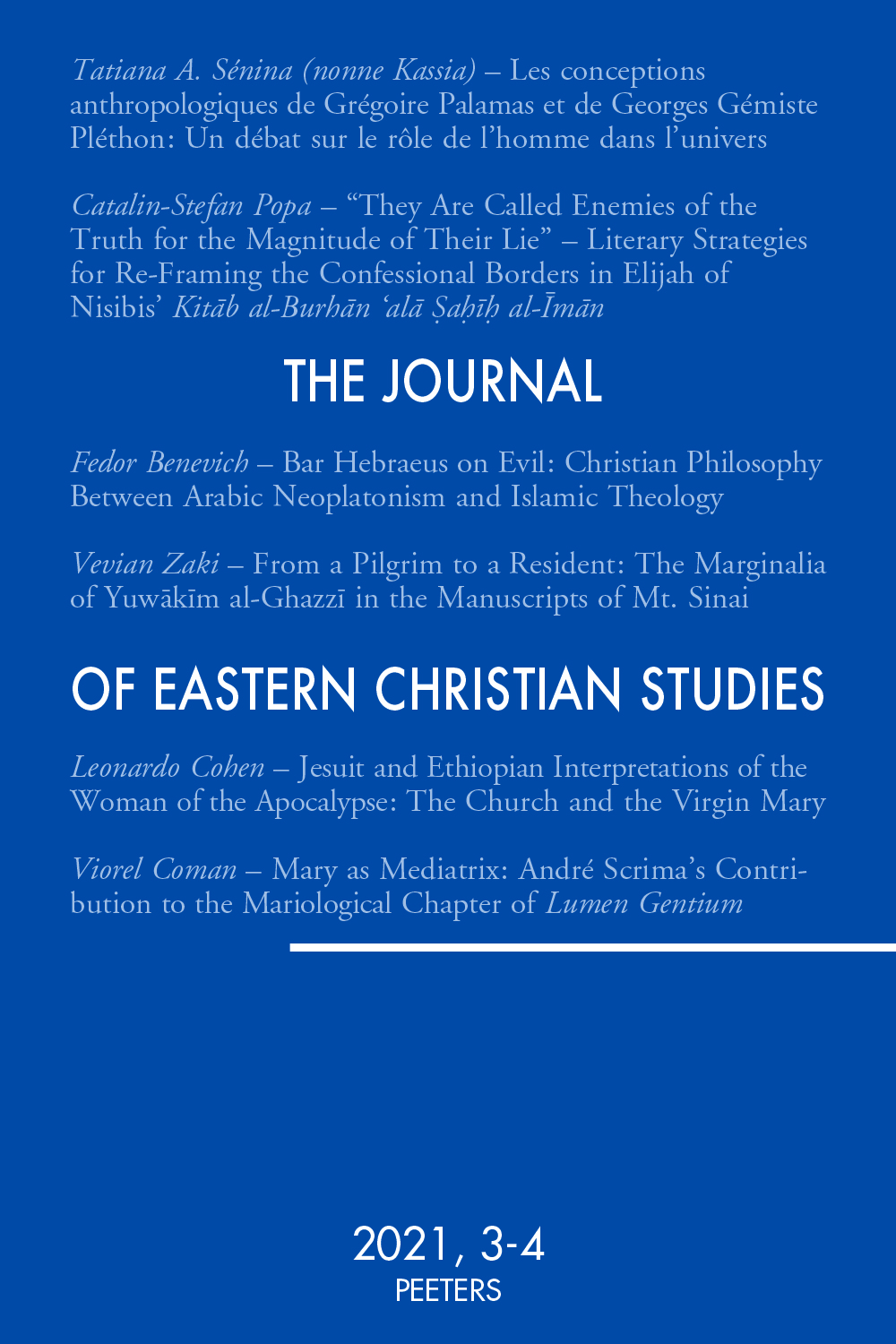 Document Details :

Title: Questions of War and Peace in the Theology of Archimandrite Sophrony Sakharov (1896-1993)
Author(s): BANEV, Krastu
Journal: Journal of Eastern Christian Studies
Volume: 66 Issue: 3-4 Date: 2014
Pages: 91-123
DOI: 10.2143/JECS.66.3.3064559

Abstract :
The aim of this paper is to give an overview of 'war' as the human sin 'par excellence' and argue that its overcoming is a key motive in the theology of Archimandrite Sophrony Sakharov, twentieth-century Russian Orthodox theologian and ascetic. Seldom addressed in the growing number of academic and/or spiritual studies dedicated to him, war appears as problematic already on the first page of his first book St Silouan the Athonite (1948). Defined as 'fratricide' and denied any legitimacy, war remains a commanding force behind the entire theology emerging on the pages of Archim. Sophrony's books. In the 1920s, as a young Russian émigré in Paris, he discovers the oneness of humankind as a reaction to the tragedy of the First World War. In the 1940s, living as a hermit in a cave on the cliffs of Mt Athos in Greece, he cries out in prayer against the slaughter of the Second World War. In his last works, published posthumously in England, he laments his powerlessness against this greatest of evils. Structurally, Part One of the paper is an analysis of the ways in which Fr Sophrony uses the terms 'war' and 'peace'. Having defined the key terms, I move, in Part Two, to his understanding of the workings of divine providence. Here my analysis is enriched by a comparison with Vladimir Lossky (1903-1958), a personal friend and colleague of Archim. Sophrony's in Paris. The paper is built around large citations of texts, many of which are offered here for the first time in English translation. The conclusion contextualises the findings of the paper within the larger Orthodox tradition and indicates possible avenues for further research.


Download article