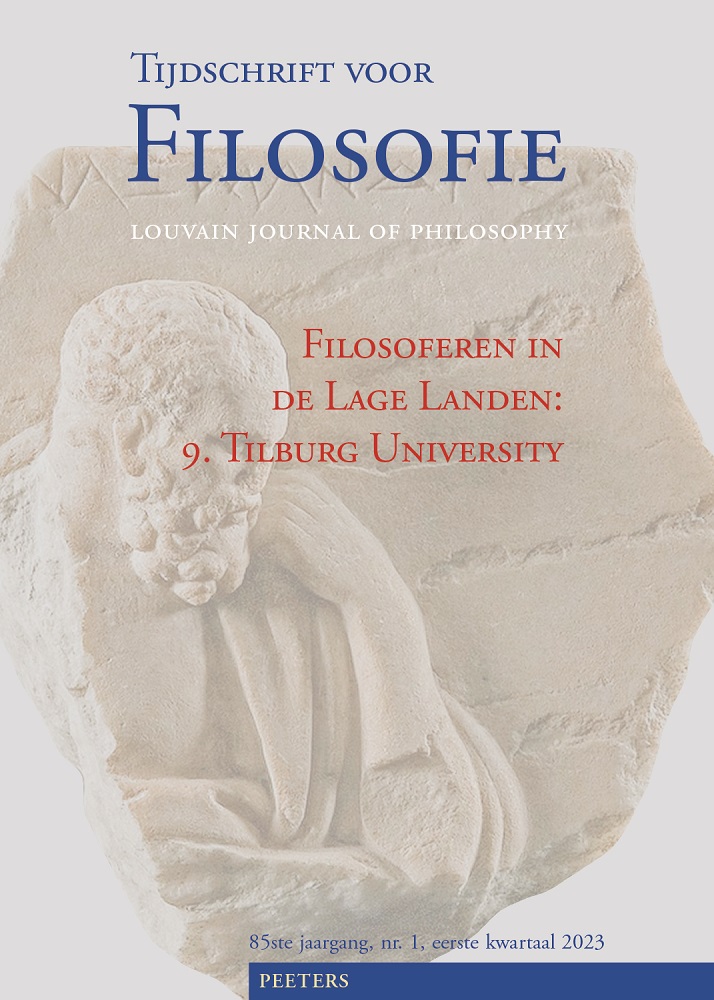 Document Details :

Title: Over de relatie tussen eros en philia in Ad Verbrugges Staat van verwarring: het offer van liefde
Author(s): RUTTEN, Emanuel
Journal: Tijdschrift voor Filosofie
Volume: 76 Issue: 4 Date: 2014
Pages: 843-850
DOI: 10.2143/TVF.76.4.3062145

Abstract :
In his new book Staat van verwarring: Het offer van liefde, Ad Verbrugge aims to elucidate the human condition in our strongly individualized and virtualized Western consumer society. He intends to show that contemporary Western man is in a state of confusion, caused by a discord in our inner life. Man is both a communal being (oriented towards philia) as well as a transgressive being (oriented towards eros). I argue that Verbrugge wants to restore the unity in our lives by reconciling eros and philia. I also show that one can find two different attempts at reconciliation in his book that he himself does not clearly distinguish. According to the first, losing oneself individually or collectively through crossing a boundary is in fact crucial to vitalize and reinforce the orderly social community. According to the second, eros does not vitalize through transgression. Instead, it leads to firm relational and communal bonds through intense dedication and formative discipline. As Verbrugge has it, both aspects of eros (i.e., transgression and intensification) can go together in one single undivided eros. This is because moments of ecstatically losing oneself can be temporally interchanged with moments of intensified concentration and focus. According to Verbrugge, it is precisely this dynamic and inclusive eros that can be embedded in a stable communal life of partnership and love. It seems indeed that in this way the contemporary confusion in the human soul can be overcome. Yet, Verbrugge's healing approach can also result in a failure to appreciate the negative, the otherness, the atopic dimension of eros. In my conclusion, then, I argue that his approach does insufficient justice to eros as a genuinely disruptive force. As long as the negative is primarily understood as a pathway to reconciliation, as long as unpredictable and profound disorderly interruptions of the harmonic order are excluded, eros cannot truly manifest itself.


Download article