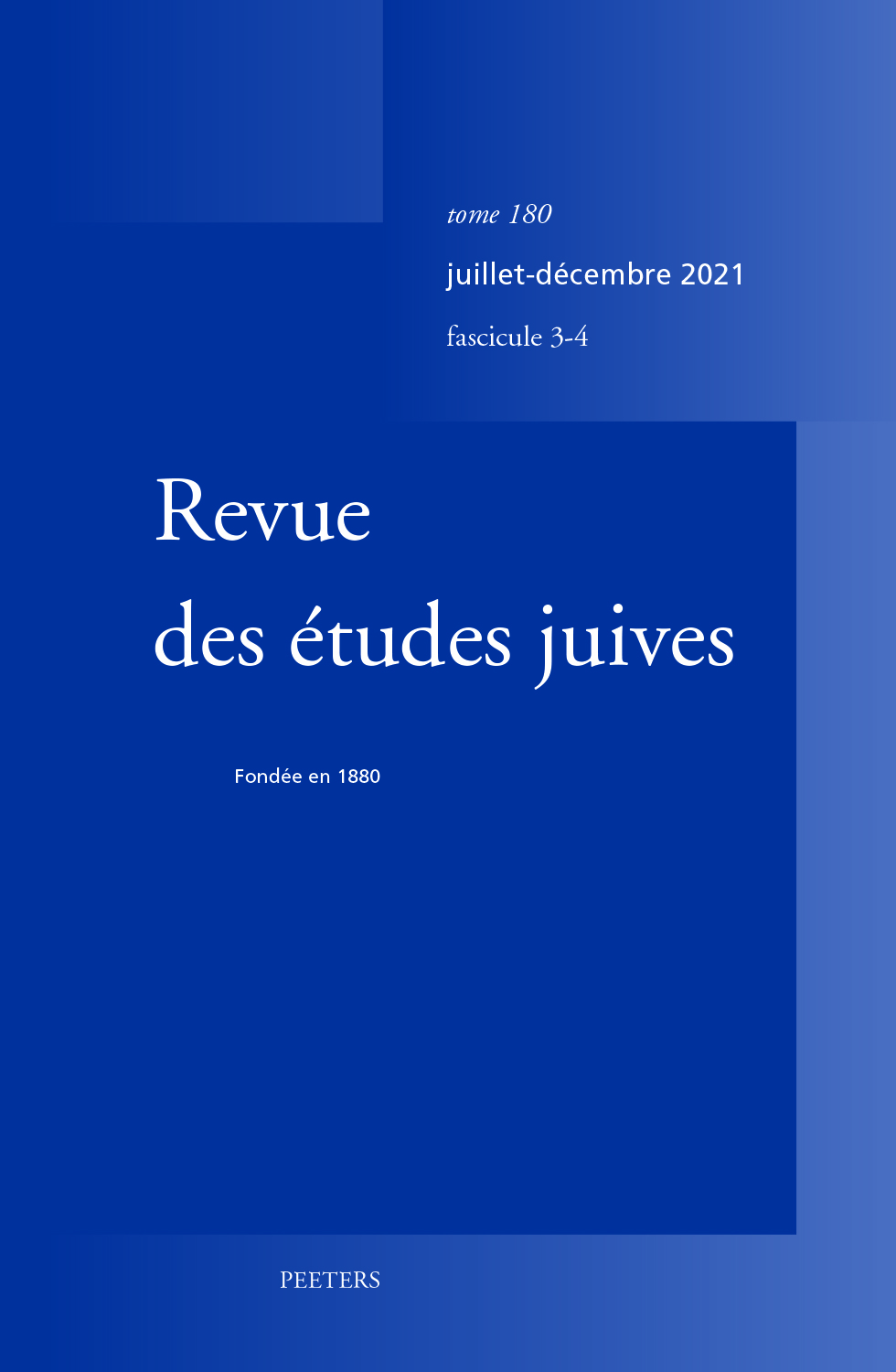 Document Details :

Title: Étude historique du récit d'Hégésippe sur la comparution des petits-fils de Jude devant Domitien
Author(s): LEVIEILS, Xavier
Journal: Revue des Études Juives
Volume: 173 Issue: 3-4 Date: juillet-décembre 2014
Pages: 297-323
DOI: 10.2143/REJ.173.3.3062103

Abstract :
Dans son Histoire ecclésiastique (III, 20), Eusèbe de Césarée cite un extrait des Mémoires (Ὑπομνήματα) d'Hégésippe relatant la comparution devant l'empereur Domitien de deux hommes présentés comme les petits-fils de Jude, le frère du Seigneur. L'intention apologétique de ce passage est évidente. Hégésippe utilise ce récit traditionnel provenant des milieux nazoréens pour montrer, d'une part, que l'hérésie a toujours constitué une force d'opposition à l'orthodoxie et, d'autre part, que la foi chrétienne n'a jamais été une menace pour l'empire romain. Cela ne signifie pas pour autant que ce récit soit entièrement dénué de valeur historique. Les divers éléments du texte (l'identité des deux frères, leur propriété agricole, l'accusation et la dénonciation dont ils furent victimes, leur comparution devant l'autorité romaine), une fois dégagés de l'intention de l'auteur, révèlent leur consistance historique. Cet extrait des Mémoires témoigne non seulement de l'autorité que les membres de la famille de Jésus exerçaient sur les communautés nazoréennes, mais aussi de la perception que les Romains et la population judéenne avaient de l'espérance messianique professée par les nazoréens.


---

In his Ecclesiastical History, Eusebius of Caesarea quotes an extract from the Memoirs (Ὑπομνήματα) of Hegesippus recounting the appearance before the emperor Domitian of two men presented as the grandsons of Jude, the Lord's brother. The apologetic aim of this passage is obvious. Hegesippus uses a traditional narrative originating in Nazorean circles to show, on the one hand, that heresy always constituted a strong opposition to orthodoxy and, on the other hand, that the Christian faith was never a threat to the Roman Empire. Such apologetic aims do not, however, exhaust the narrative's historical value. When the author's intention is well identified, the various elements of the text — the identity of both brothers, their agricultural property, the charge and the denunciation of which they were victims, their appearance before the Roman authority — reveal their historic substance. This extract of the Memoirs reflects not only the authority that the members of the family of Jesus enjoyed within Nazorean communities, but also the perceptions that Romans and the population of Judea had of the Nazoreans' messianic hope.


Download article