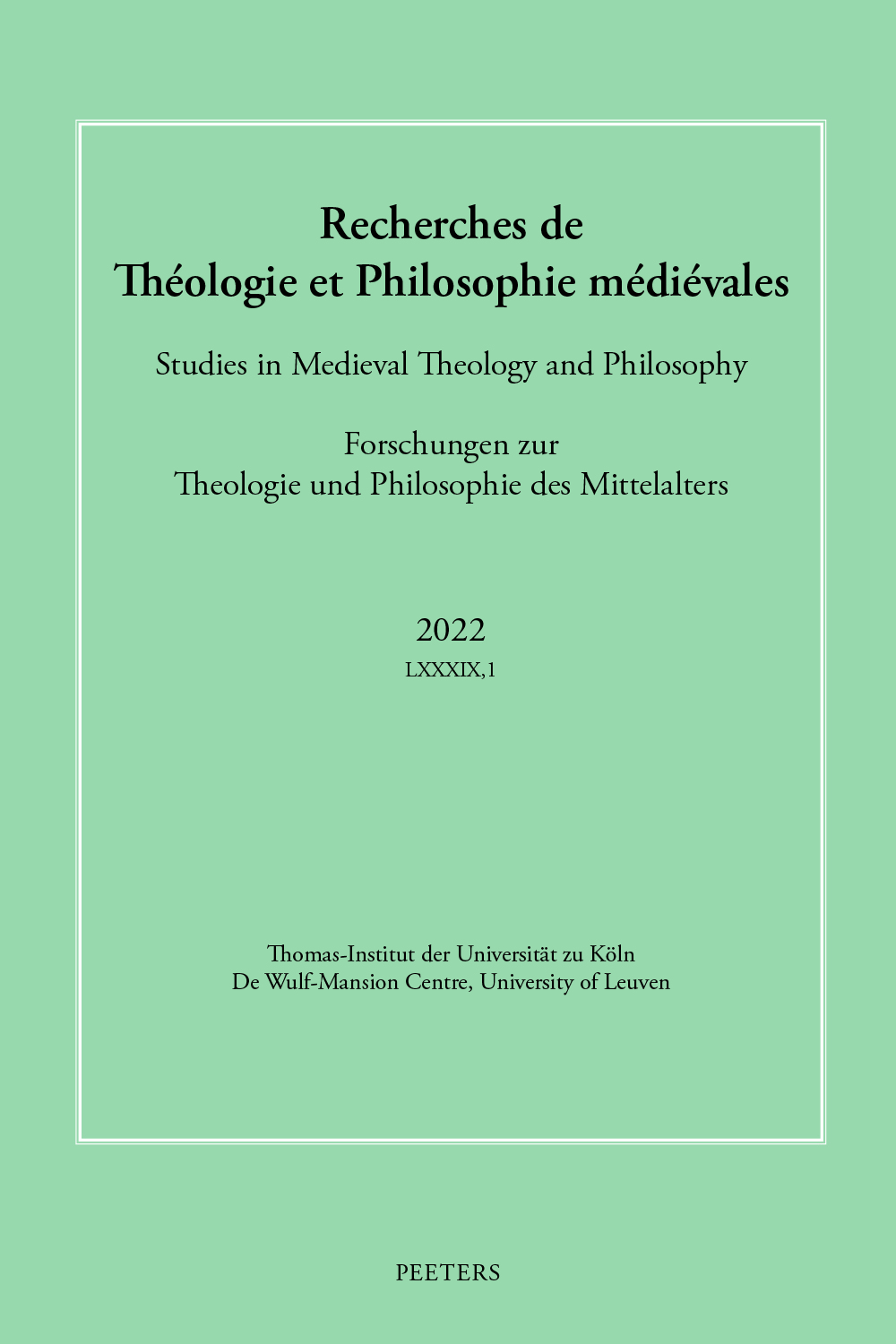 Document Details :

Title: Das Johannesevangelium
Subtitle: Metaphysik der christlichen Philosophie von Origenes bis J.G. Fichte
Author(s): KOBUSCH, Theo
Journal: Recherches de Théologie et Philosophie Médiévales
Volume: 81 Issue: 2 Date: 2014
Pages: 213-235
DOI: 10.2143/RTPM.81.2.3062080

Abstract :
The Church Fathers themselves considered their thought to be a 'Christian Philosophy', and in that Christian philosophy the Gospel of John together with the Song of Songs figured as the Christian metaphysics. This very idea, which was first put into words by Origen, was taken up later by John Scottus Eriugena, for whom John figures as the true metaphysician, who can become what he originally was. For Meister Eckhart, who also advocates the patristic idea of a Christian Philosophy, John is the thinker of being, i.e. of the divine insofar as it is immanent in things and in man as their 'inner' element. This exegetical tradition finds its continuation in modern times in Johann Gottlieb Fichte, inasmuch as he regards the Gospel of John as an outline of a 'science of reason' ('Vernunftwissenschaft'), in which the 'hidden being' (das 'verborgene Seyn') and the existence ('Daseyn') are shown to be the elements of any kind of reason.


Download article