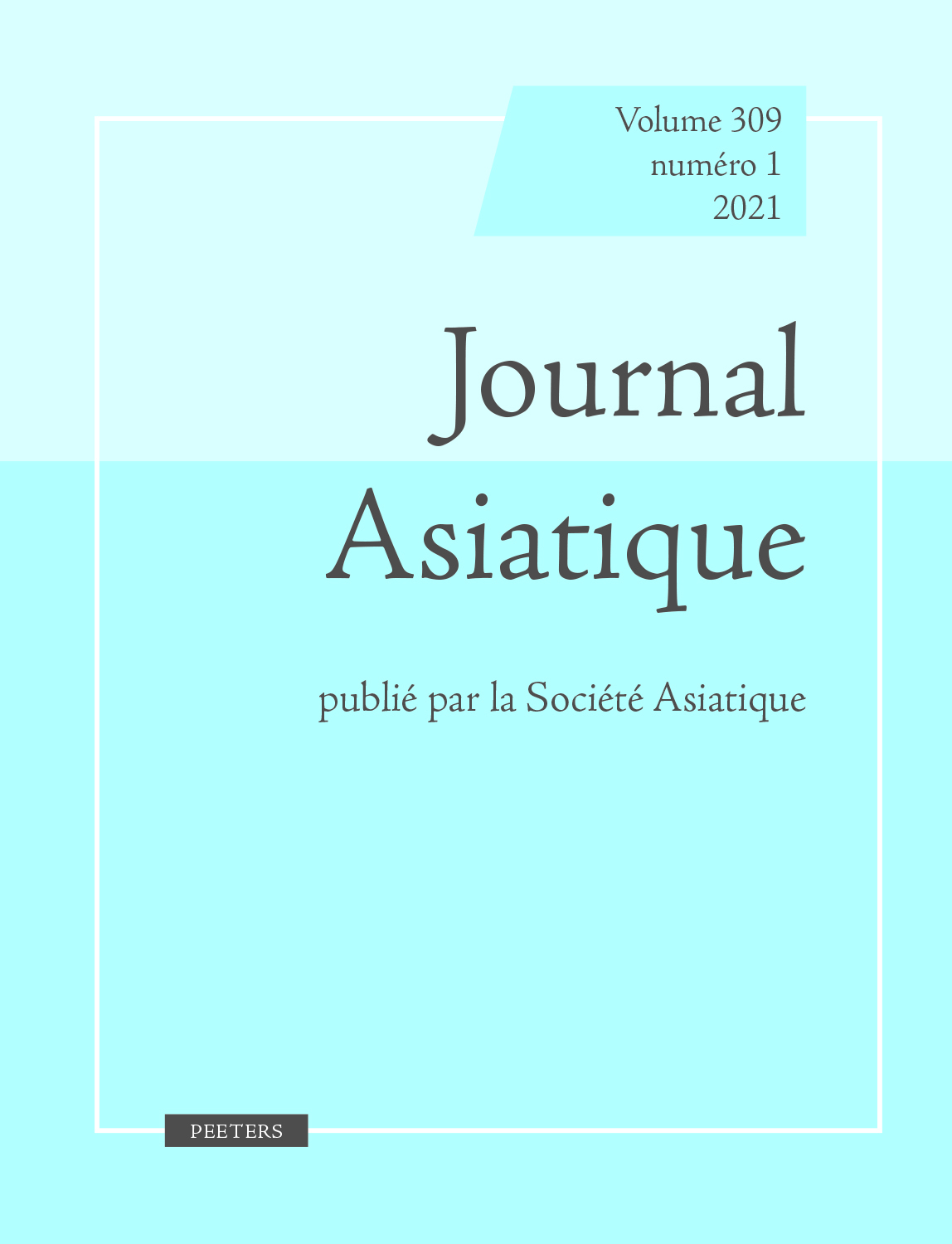 Document Details :

Title: Vérité, fausseté et mensonge dans le monde indo-iranien
Author(s): HAUDRY, Jean
Journal: Journal Asiatique
Volume: 302 Issue: 2 Date: 2014
Pages: 349-364
DOI: 10.2143/JA.302.2.3055585

Abstract :
A côté de la désignation héritée de la vérité et de son contraire à partir de la racine du verbe «être», *sánt-, *satyá-: *ásant-, *asatyá-, l'indo-iranien a un couple antonymique de notions dont l'expression est asymétrique: l'une, *árta-/*ṛtá-, est purement nominale; l'autre s'exprime par la racine *dhr(a)ugh- qui fournit à la fois des formes verbales et des formes nominales. Comme on s'accorde à reconnaître à cette racine le sens de «tromper», celui de *árta-/*ṛtá-, qui est controversé, doit se rattacher d'une façon ou d'une autre au sens de «vérité». Il est possible de définir le champ d'application originel de ces notions. Dans une conception non dogmatique de la religion, ce ne peut être la doctrine. Le sens de «nuire, faire tort» qu'ont souvent les représentants de la racine *dhr(a)ugh- oriente vers les notions de «fidélité», de «loyauté» avec leurs contraires, dans un état de la société où ces valeurs et les comportements qui leur sont liés sont essentiels.


---

Aside from the inherited designation of truth and its contrary by means of the root of the verb 'to be', *sánt-, *satyá-: *ásant-, *asatyá-, Indo-Iranian has an antonymic couple of notions whose expression is asymmetrical: one, *árta-/*ṛtá-, is purely nominal; the other expressed by the root *dhr(a)ugh- furnishes both nominal and verbal forms. Since this root is generally considered to mean 'to deceive', *árta-/*ṛtá-, whose meaning is much debated must, one way or another, be linked with the idea of 'truth'. The original operative field of those notions may be found. In a non dogmatic conception of religion, it cannot be the doctrine. The frequent meaning of 'to do harm, to prejudice' of the representatives of the root *dhr(a)ugh- points to the notions of 'truthfulness', 'loyalty' with their opposites, in a state of the society in which those values and the behaviours which are connected to them are essential.


Download article