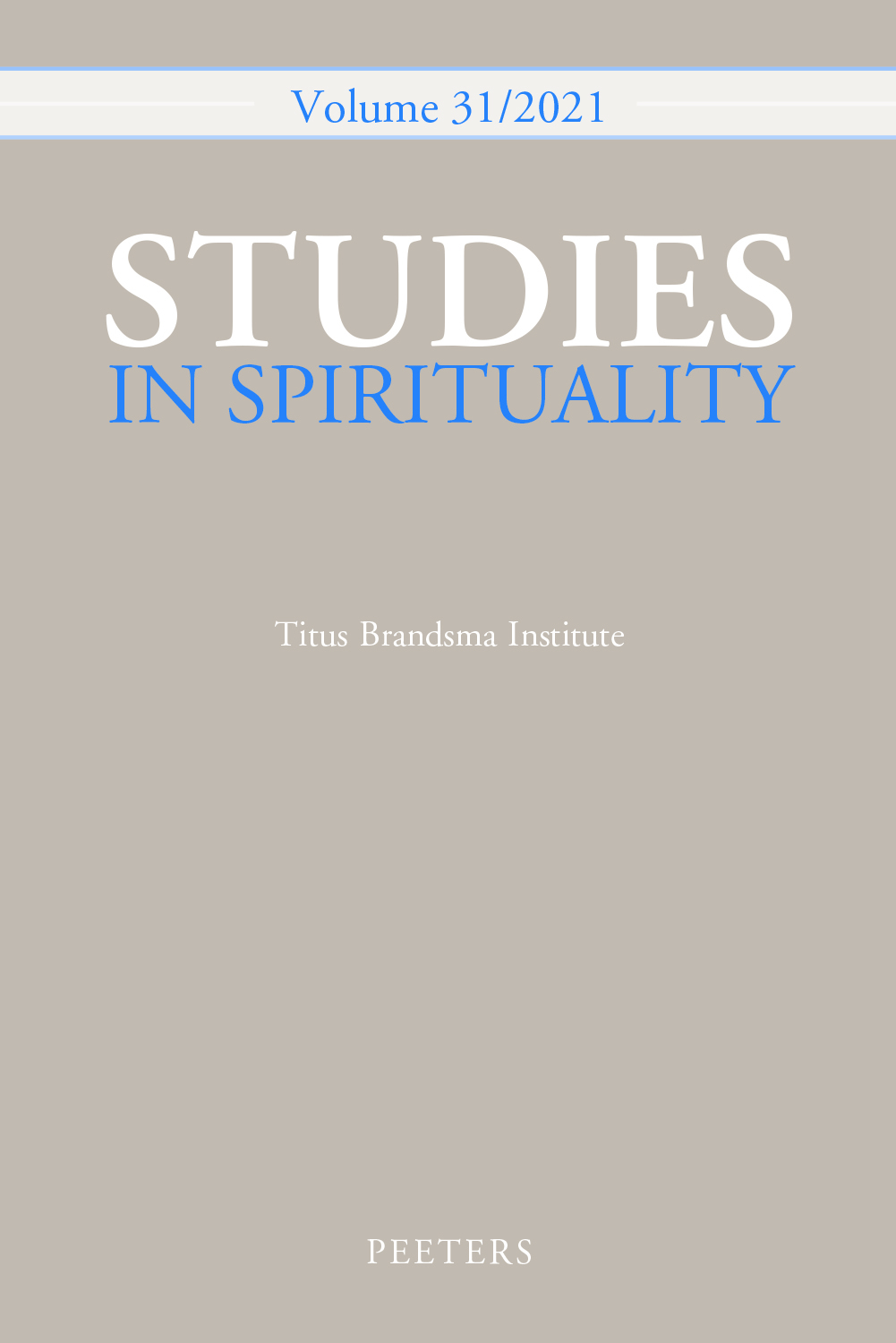 Document Details :

Title: Bodily Presence
Subtitle: A Franciscan Vision
Author(s): SPEELMAN, Willem Marie
Journal: Studies in Spirituality
Volume: 24 Date: 2014
Pages: 179-204
DOI: 10.2143/SIS.24.0.3053496

Abstract :
This contribution develops a model of bodily spirituality as a response to the virtual reality in which we have to live and be present. Presence is described as a transformative power operating in a face-to-face encounter, whereby the face stands for the integral act of communicating with one another. The body is approached, not as the physical or material thing ('dust'), but as an individual incarnation of life ('Here I am'). A bodily approach to reality gives us reality as a bodily presence, even if it is mediated by the virtual media. Humans are and should be bodily present with the environment, with each other and with God. The proposed model differentiates between three times three transformations: the body as a locus, medium and image, corresponding to destination, rendition and communion. With the help of this model I describe how the spiritual practices of Saint Francis incarnated Gods presence. But there is always the danger that other media, for example our language, disengage from our bodily presence, and create its own virtual reality. In the dogma of the real presence of Christ in the Eucharist the Church has set a sacramental basis for communication. In the sacramental form of communication the Church does not communicate something about Christ, but Christ. This communication can only be fulfilled when we offer our own real bodily presence, and receive Him. A bodily approach to all media of communication may be what the Church has to offer to the world.


Download article