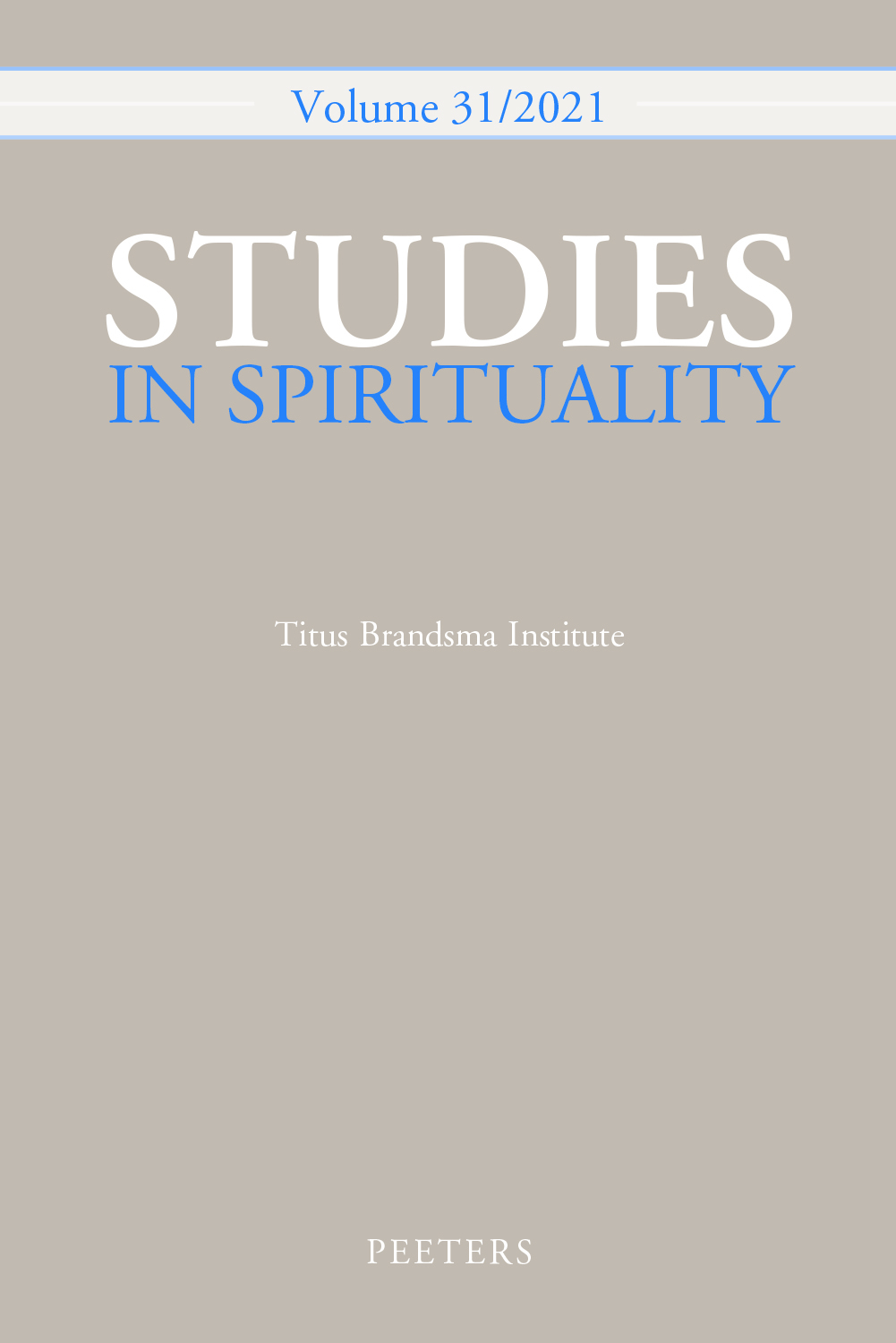 Document Details :

Title: 'The Garden of Eden is the Holy of Holies and the Dwelling of the Lord'
Author(s): ELIOR, Rachel
Journal: Studies in Spirituality
Volume: 24 Date: 2014
Pages: 63-118
DOI: 10.2143/SIS.24.0.3053492

Abstract :
The present article is concerned with ancient 'realms of memory' reflected in the mystical priestly tradition that was found in the Dead Sea Scrolls, a tradition associated with the Zadokite priests (kohnim bnei Zaddok, Sadducees) that was partly known previously in the Old Testament Pseudepigrapha. The priestly mystical tradition that expressed profound interest in early biblical history and priestly myth was concerned with the beginning of holy place, associated with Garden of Eden/Paradise; in the foundations of holy time associated with Enoch son of Jared, the seventh in the generations of Adam, the first human being that was placed in Paradise and was designated as a scribe, a witness and a knowledgeable priest who had learned the eternal precalculated solar calendar of 52 Sabbaths from the angels; and in the foundation of holy ritual associated with daily incense offering by angels and priests according to the sacred solar calendar. Incense offering according to the mystical-priestly tradition had originated in Paradise, and was first offered in the Garden of Eden by Enoch son of Jared, and was offered together by angels and priests ever since Enoch's time and his descendants, the priests. The incense ingredients link the sacred place – the Garden of Eden, from which they were removed – to the sacred time, that is, the fixed, predetermined, sevenbased cultic cycles marked by the offering of incense. The Garden of Eden, the pre-calculated solar calendar and the incense offering that was connected with paradise; all associated with holy angels and with Enoch, were connected to the mystical-ritual unity of holy place, holy time, and holy ritual in the ideal Jerusalem Temple and its heavenly paradigm in the celestial sanctuaries in Paradise.


Download article