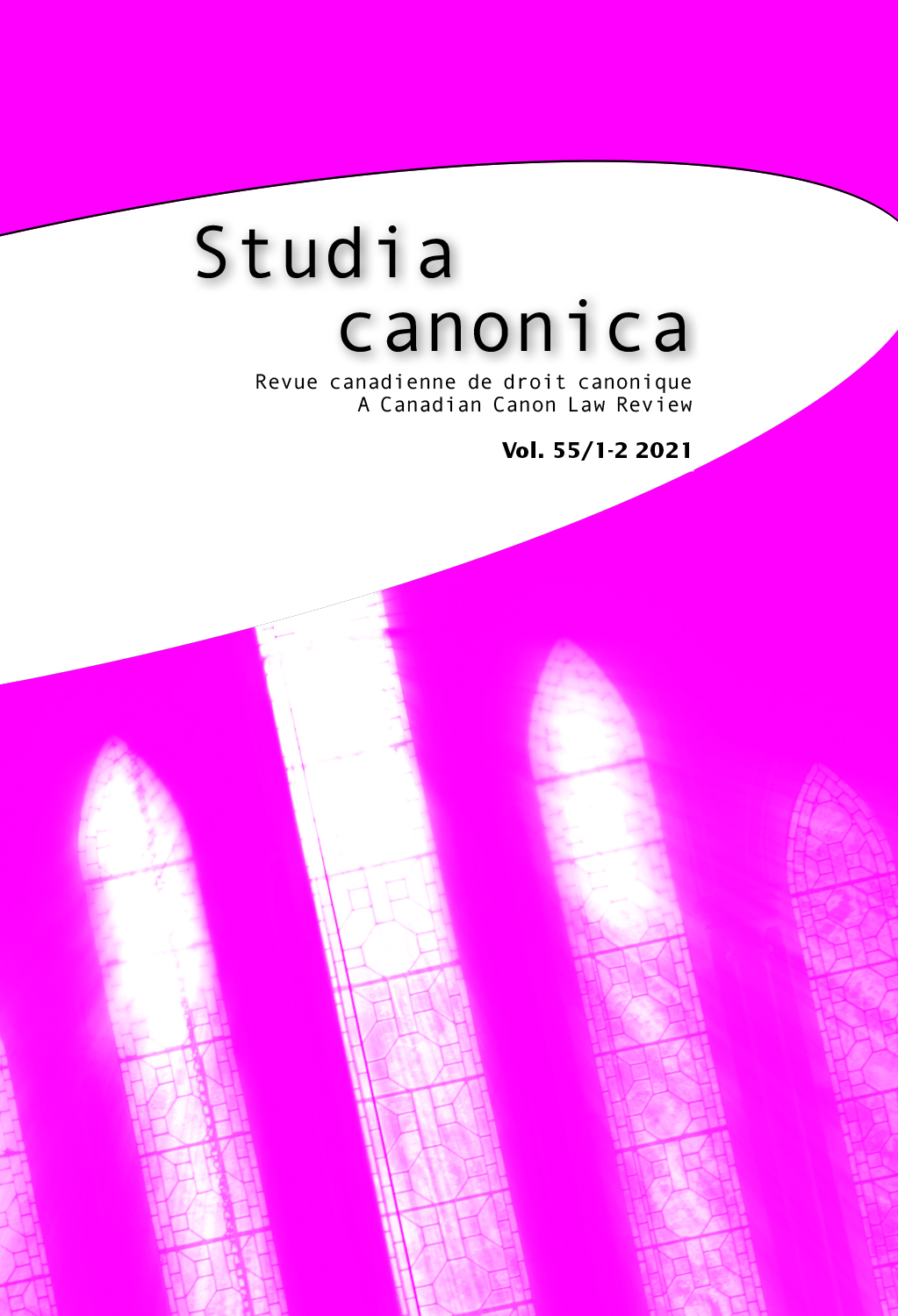 Document Details :

Title: The Priestly Society of Saint Pius X
Subtitle: The Past, Present, and Possibilities for the Future
Author(s): GLENDINNING, Chad J.
Journal: Studia Canonica
Volume: 48 Issue: 2 Date: 2014
Pages: 331-372
DOI: 10.2143/STC.48.2.3049197

Abstract :
Since its establishment in 1970, the Priestly Society of Saint Pius X (SSPX) has been a source of considerable controversy due in large part to its opposition to elements of the Second Vatican Council. Tensions between the SSPX and the Holy See reached a highpoint when the founder of the SSPX, Archbishop Marcel Lefebvre, proceeded to ordain four bishops without a pontifical mandate in 1988, thus incurring a latae sententiae excommunication reserved to the Apostolic See. The excommunications of the four bishops illicitly consecrated were remitted in 2009, and doctrinal discussions between the Holy See and the SSPX commenced in earnest. The objective of this study is to provide an analysis of the canonical issues pertaining to the SSPX and the outstanding juridical obstacles to reconciliation. It begins by examining the juridic history of the SSPX and its members, particularly the consequences of the actions of its founder. Secondly, it examines the current status of the SSPX and the various efforts taken by the Holy See to achieve reconciliation. It concludes by evaluating various juridical remedies in the event that reconciliation is ultimately achieved.


---

Depuis sa création, en 1970, la Fraternité sacerdotale de Saint Pie X (FSSPX) n'a cessé de faire l'objet d'une énorme controverse en bonne part du fait de son opposition à certains éléments de l'héritage du deuxième concile du Vatican. Les tensions entre la FSSPX et le Saint Siège ont atteint leur paroxysme en 1988 lorsque le fondateur de la Fraternité, Mgr. Marcel Lefebvre, a décidé de procéder sans mandat pontifical à la consécration de quatre évêques, un acte pour lequel il a encouru une excommunication latae sententiae réservée au Saint Siège. Les excommunications des quatre évêques illicitement consacrés ont été levées en 2009 et le Saint Siège et la FSSPX ont alors entamé des discussions doctrinales en profondeur. L'objectif de la présente étude est d'offrir une analyse à la fois des questions canoniques relatives à la FSSPX et des obstacles juridiques qui demeurent sur la voie de la réconciliation. Elle commence par un examen de l'histoire juridique de la FSSPX et de ses membres, particulièrement en ce qui a trait aux conséquences des actes posés par son fondateur. Deuxièmement, on y détermine le statut actuel de la FSSPX et l'on rend compte des divers efforts déployés par le Saint Siège pour en venir à une réconciliation. Enfin, l'auteur conclut en évaluant les divers remèdes juridiques qui pourraient s'avérer utiles dans l'éventualité d'une telle réconciliation.


Download article