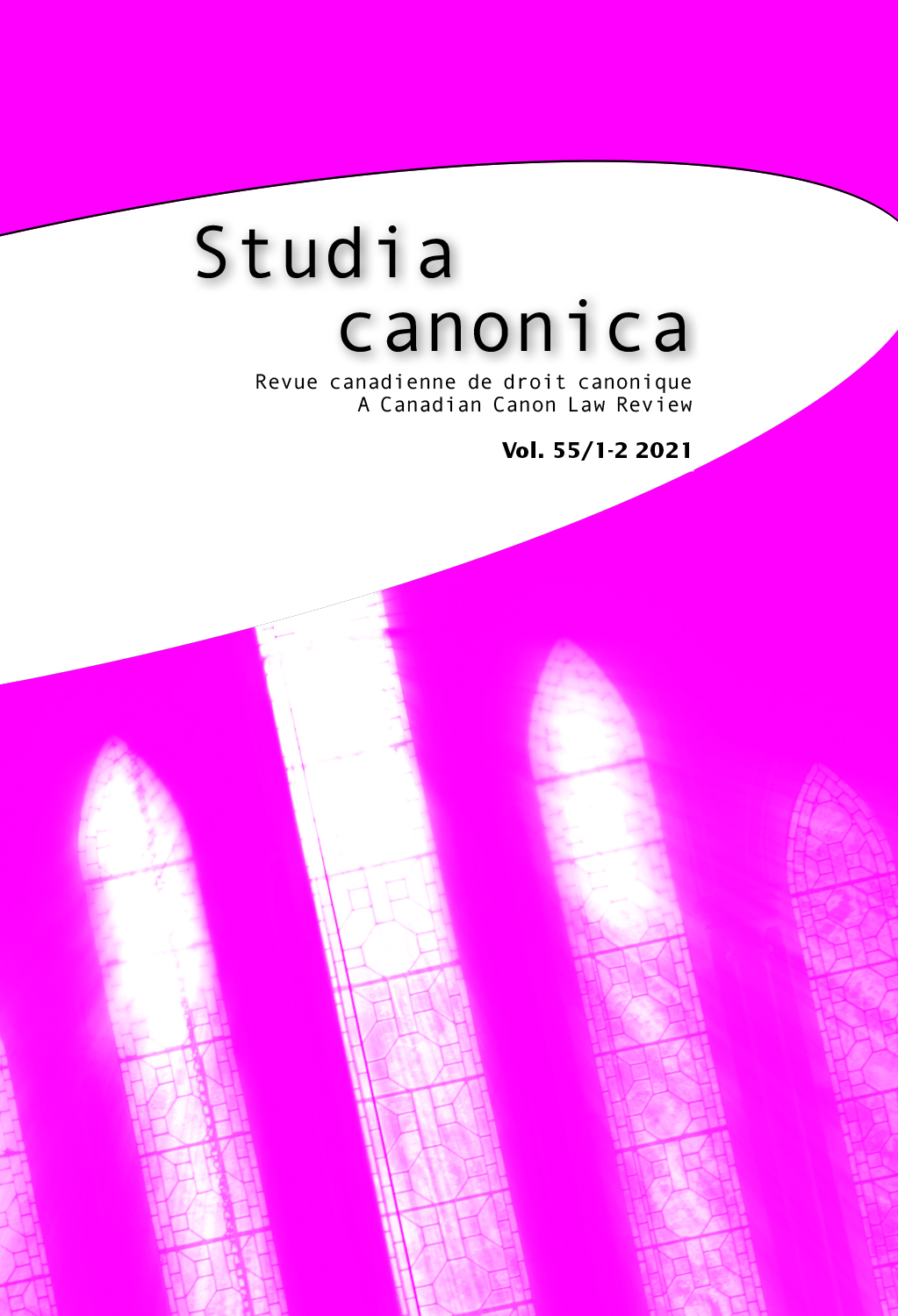 Document Details :

Title: Pope Francis and Participative Bodies in the Church
Subtitle: Canonical Reflections
Author(s): RENKEN, John Anthony
Journal: Studia Canonica
Volume: 48 Issue: 1 Date: 2014
Pages: 203-233
DOI: 10.2143/STC.48.1.3047118

Abstract :
In his apostolic exhortation Evangelii gaudium, Pope Francis invites all communities in the Church to be in a permanent state of mission and renewal. The sole reference to the Code of Canon Law in the apostolic exhortation identifies 26 canons which provide legislation for seven distinct 'means of participation' in the particular Church. Pope Francis invites the faithful to assume the task of rethinking these seven participative bodies, in order to enliven them in their missionary purpose and to promote 'an ecclesial renewal which cannot be deferred' (tit. n. 27). In response to this prophetic invitation of Pope Francis, this study (1) recalls anew the purpose of participative bodies in the Church; (2) considers the unique mission of each participative body in the particular Church; and (3) 'rethinks' various aspects of these seven participative bodies, even with an eye to modifications for future praxes.


---

Dans son exhortation apostolique Evangelii gaudium, le pape François invite toutes les communautés dans l'Église à se maintenir dans un état permanent de mission et de renouveau. Le seul renvoi au Code de droit canonique que l'on trouve dans l'exhortation apostolique dégage 26 canons qui fournissent le fondement juridique de sept «moyens de participation» différents au sein de l'Église particulière. Le pape François invite les fidèles à assumer la tâche de repenser ces sept organismes participatifs, afin de les animer dans leur objectif missionnaire et de promouvoir «un renouveau ecclésial qu'on ne peut différer» (tit. n. 27). En réponse à cette invitation prophétique du pape François, la présente étude vise (1) à rappeler à nouveau les fins propres des organismes participatifs dans l'Église; (2) à considérer mission unique qui revient à chaque organisme participative dans l'Église particulière; et (3) à «repenser» divers aspects de ces sept organismes participatifs, en envisageant même de leur apporter des modifications en vue des pratiques de l'avenir.


Download article