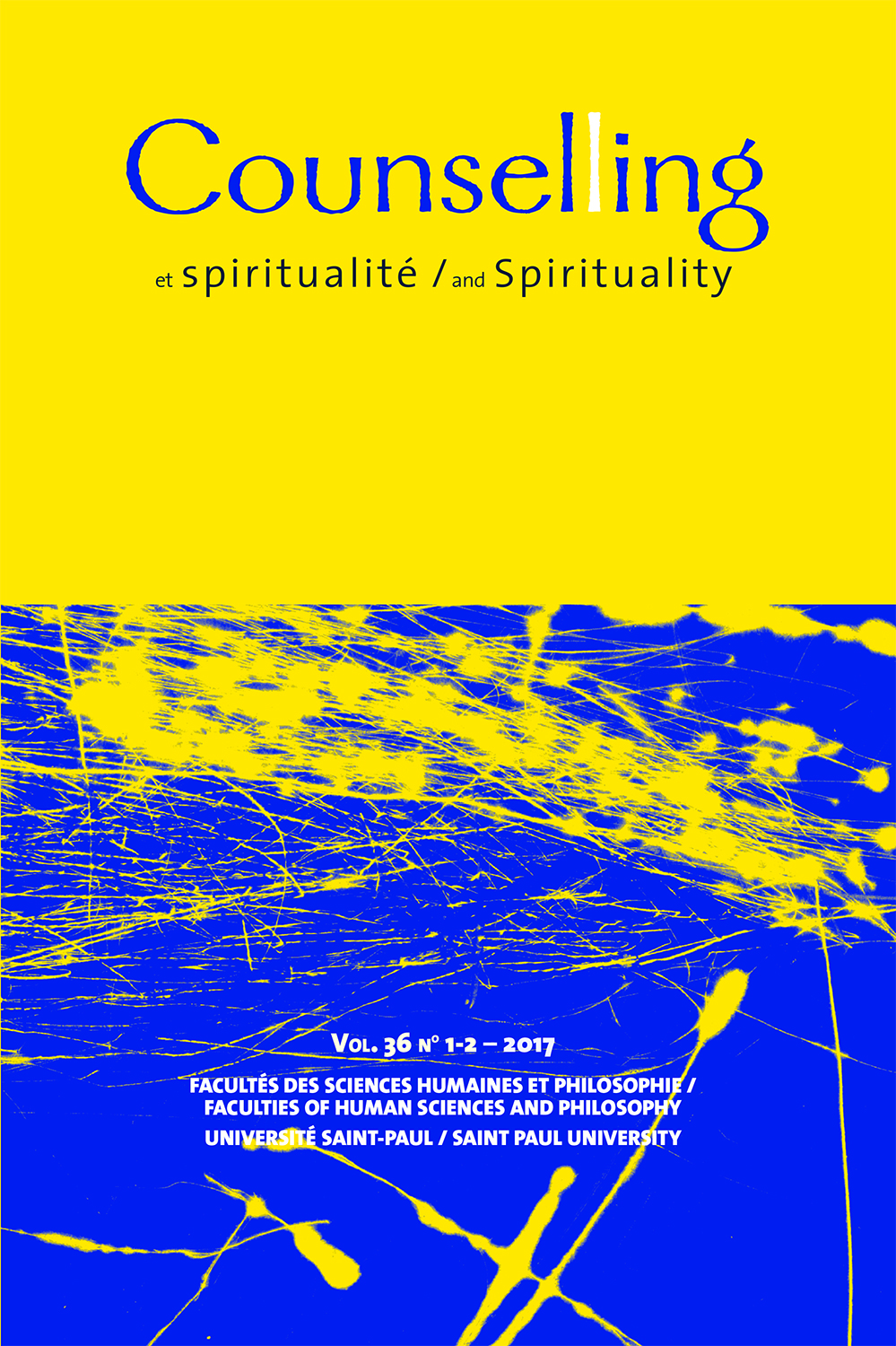 Document Details :

Title: La longue traversée d'un retour à soi
Subtitle: Parcours spirituel en santé mentale et itinéraire de sens
Author(s): LACHANCE, Gaston
Journal: Counseling et spiritualité / Counselling and Spirituality
Volume: 33 Issue: 1 Date: 2014
Pages: 11-30
DOI: 10.2143/CS.33.1.3044828

Abstract :
Cet article est tiré d'une recherche doctorale (2012), menée auprès de 31 personnes vivant avec un problème de santé mentale et suivies dans la communauté. Cinq ressources en santé mentale de la région de Québec ont été sollicitées. L'objectif de la recherche qualitative était de décrire l'expérience spirituelle au fil de la démarche de rétablissement. Nous présentons une partie des résultats obtenus, et ce, au regard du sens donné à la maladie et des défis existentiels posés aux personnes. Nous montrons en quoi spiritualité et rétablissement entretiennent des convergences dans un parcours existentiel pour qu'un bon nombre de personnes conçoivent le rétablissement de l'ordre d'un processus spirituel. Nous concluons en proposant des perspectives intéressantes sur la pratique en soins spirituels concernant le sens de la maladie et les défis spirituels à relever.


---

This article is based on a doctoral research (2012), conducted with 31 people living with a mental health problem and monitored in the community. Five mental health resources of the region of Quebec were solicited. The objective of the qualitative research was to describe the spiritual experience throughout the process of recovery. We present some of the results obtained, in regards to the meaning given to illness and the existential challenges encountered by people. We show how spirituality and recovery converge in an existential journey so that many people may foresee the recovery in the context of a spiritual process. We conclude by providing some interesting perspectives for spiritual care practice about the meaning of mental health illness and the spiritual challenges which need to be addressed.


Download article