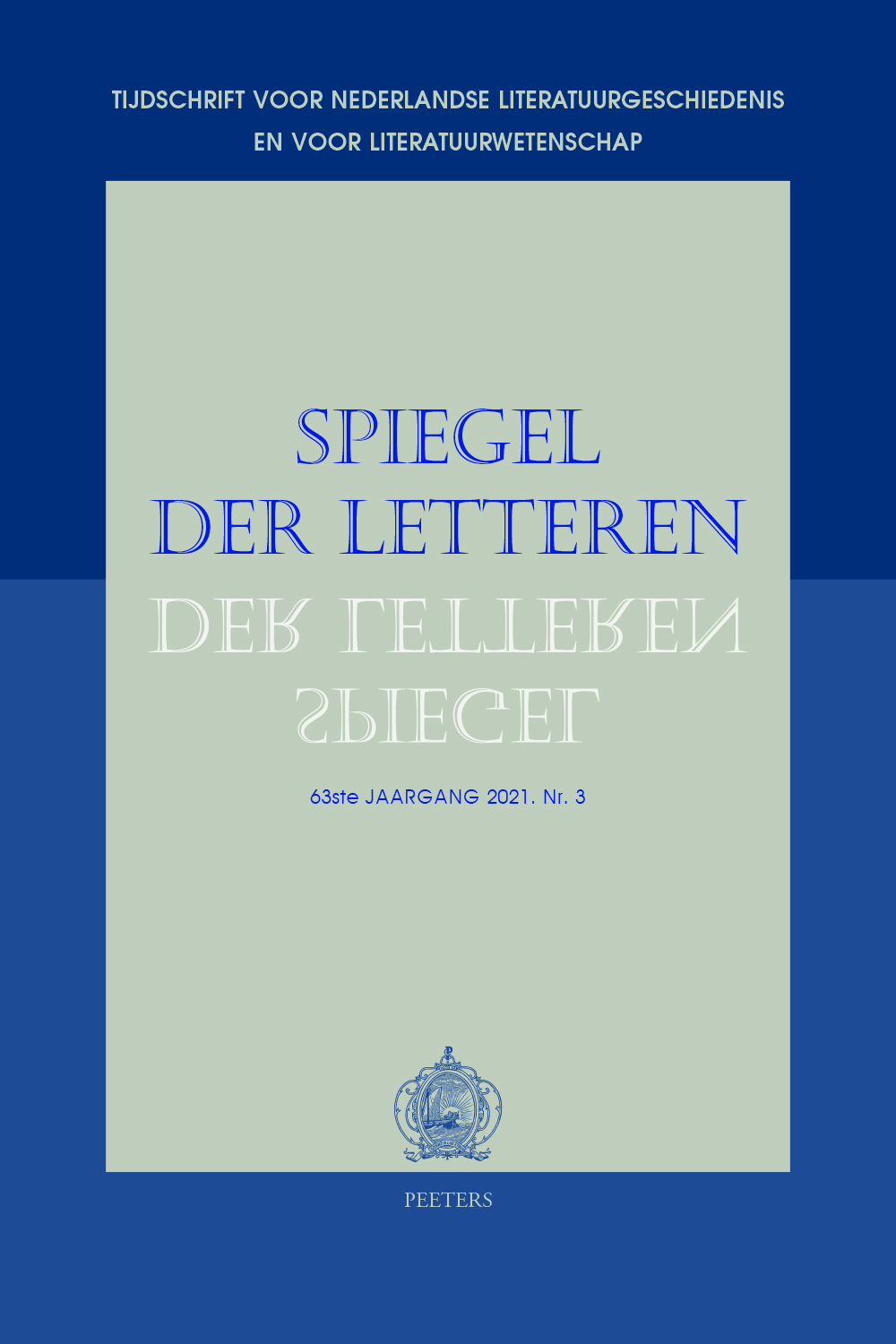 Document Details :

Title: Verheerlijken, kraken en verguizen
Subtitle: Burgerlijke en antiburgerlijke fans rond het Amsterdamse standbeeld van Vondel tussen 1867 en 2010
Author(s): JONGSMA, Judith , ROCK, Jan
Journal: Spiegel der Letteren
Volume: 56 Issue: 3 Date: 2014
Pages: 309-334
DOI: 10.2143/SDL.56.3.3040764

Abstract :
This article examines the functions of the statue of early modern Dutch playwright Joost van den Vondel, since its unveiling in 1867 (in the Amsterdam Vondelpark) until the present day. Building on studies of literary memory culture and fandom, we argue that the statue can be understood as a product of nineteenth-century hero worship, but also as an early example of fan culture. Several 'types' of fans manifest themselves in the discussions and practices around the statue: bourgeois fans, non-fans, and anti-fans. Though they constructed diverging meanings of the monument, their ongoing activities contradict the general assumption that Vondel's reputation waned throughout the twentieth century. On the contrary, in the 1980s Vondel's status as 'national poet' was even strongly affirmed – by his adversaries, of all people. An interpretation of Vondel's statue in the context of fandom thus allows a new understanding of the interaction between literary memory culture, readers and public space in the nineteenth and twentieth centuries.


Download article