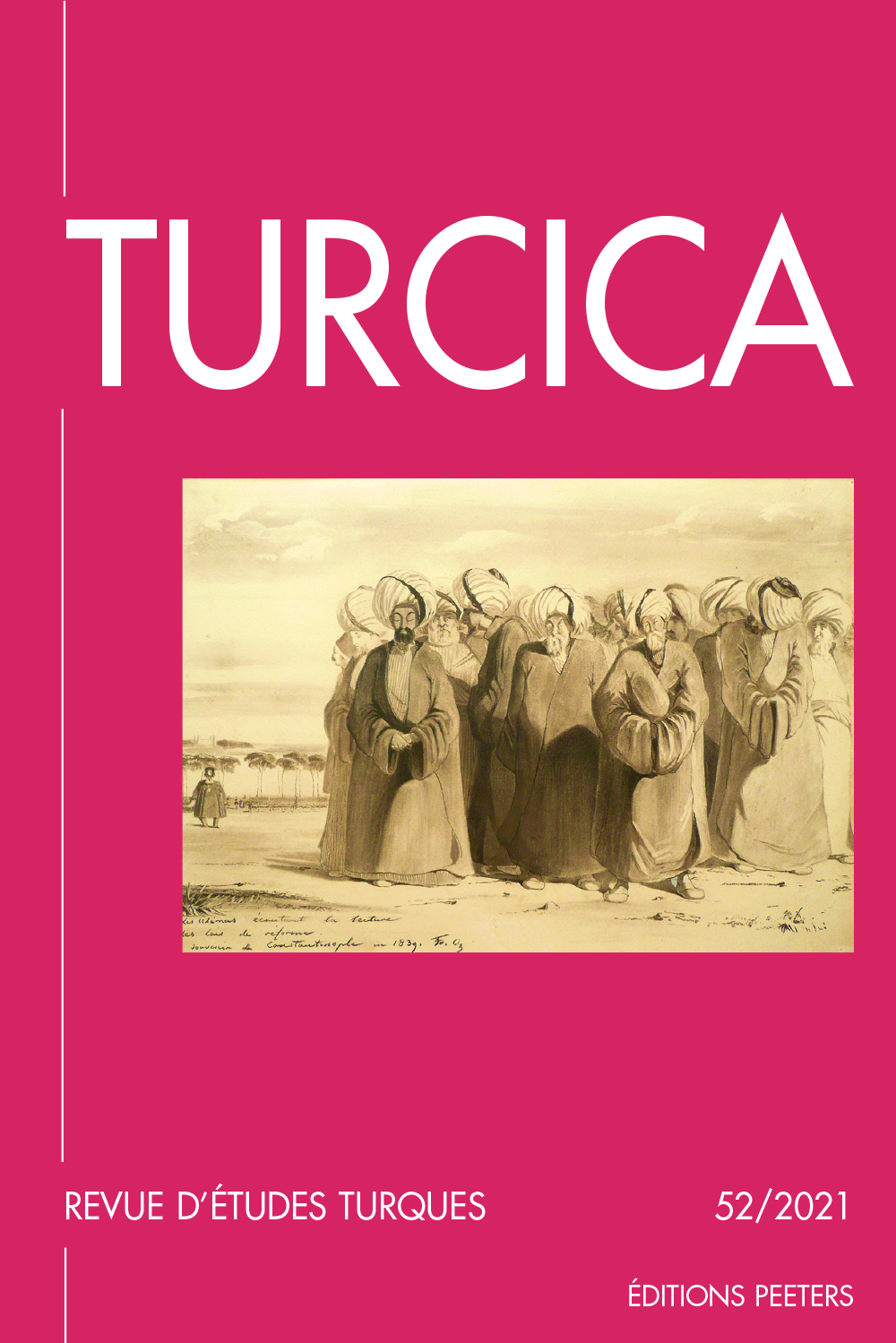 Document Details :

Title: Début des Lumières ou simple plagiat?
Subtitle: La très voltairienne préface de l'Histoire de Şanizade Mehmed Ataullah Efendi
Author(s): ELDEM, Edhem
Journal: Turcica
Volume: 45 Date: 2014
Pages: 269-318
DOI: 10.2143/TURC.45.0.3032671

Abstract :
L'Histoire de Şanizade Mehmed Ataullah Efendi (Şanizade Tarihi), rédigée dans les années 1820 et publiée près de cinquante ans plus tard, est précédée d'une préface (mukaddime) qui comporte des indices d'une influence occidentale. Une étude systématique du texte en question révèle qu'au-delà d'une innocente inspiration, Şanizade était allé jusqu'à plagier l'article «Histoire» que Voltaire avait rédigé pour l'Encyclopédie et retravaillé par la suite. Étant donné la réputation d'agent de modernité de Şanizade, la question est de savoir si cet acte, bien que peu honnête, pourrait être interprété comme un hommage discret à Voltaire et un désir d'exposer le public ottoman à l'enseignement des Lumières. Si l'étude de la préface révèle effectivement qu'il s'agit d'une adaptation plutôt que d'une traduction fidèle, il apparaît bien vite que l'objectif poursuivi, loin de vouloir faire connaître la pensée du philosophe, consistait au contraire à la dénaturer afin de la rendre compatible avec l'idéologie et la culture politique ottomanes de l'époque. Il en résulte donc un texte défiguré par des rajouts, des omissions et des distorsions et qui, tout en dévoilant les limites intellectuelles et l'opportunisme de Şanizade, montre à quel point une étude critique des textes ottomans de cette période reste à faire.


---

Şanizade Mehmed Ataullah Efendi's History (Şanizade Tarihi), penned in the 1820s and published almost fifty years later, starts with a preface (mukaddime) bearing traces of a probable western influence. A systematic analysis of this text shows that far beyond an innocent inspiration, Şanizade had gone so far as to plagiarize Voltaire's article on 'History', which he had written for the Encyclopédie and later reworked. Given Şanizade's reputation as an agent of modernity, one may wonder whether this may have been a covert homage to Voltaire, together with an attempt to expose the Ottoman public to the teachings of the Enlightenment. Although a close look at the preface does indeed reveal that this was an adaptation rather than a faithful translation, it also appears that Şanizade's actual intent, far from introducing the philosopher's ideas, was to alter it completely in order to render it compatible with the Ottoman ideology and political culture of the time. The result is a text disfigured by additions, omissions, and distortions, and which, apart from revealing Şanizade's intellectual limits and opportunism, shows to what extent a critical study of Ottoman texts of the period is still wanting.


Download article