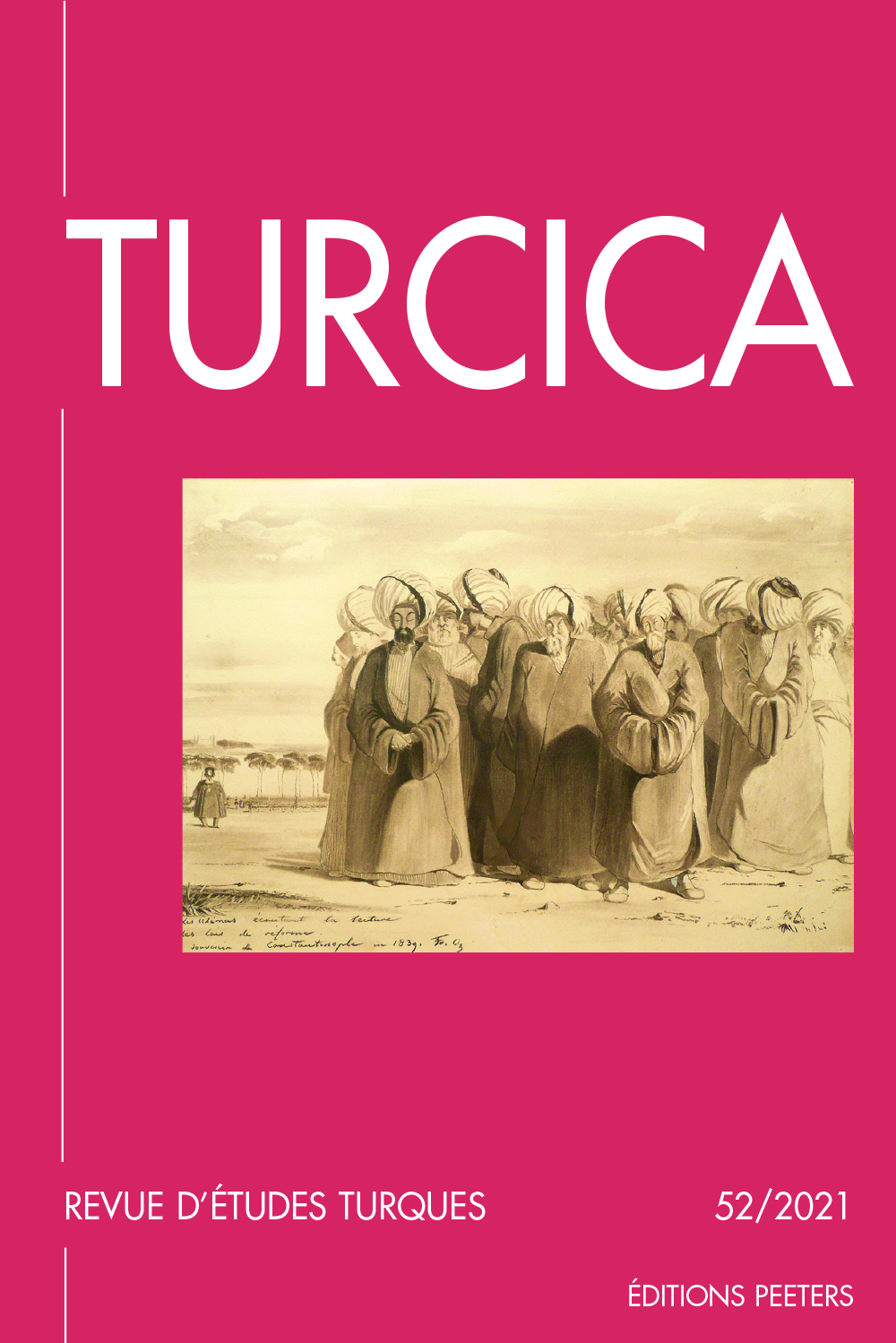 Document Details :

Title: La fondation (pieuse) d'un patrimoine
Subtitle: Étude d'une vaḳfiyye du grand vizir Halīl Ḥamīd Pacha (1784)
Author(s): BOUQUET, Olivier
Journal: Turcica
Volume: 45 Date: 2014
Pages: 209-267
DOI: 10.2143/TURC.45.0.3032670

Abstract :
Le présent article propose l'édition commentée, la transcription et la traduction de la charte d'une fondation pieuse instituée par le grand vizir Halīl Ḥamīd Pacha (1736-1785). Dans la continuité des travaux généalogiques et épigraphiques consacrés à ce vizir et à sa descendance, il s'attache à éclairer les cadres de validation par le droit hanéfite d'une œuvre pieuse et d'une action charitable, ainsi que les enjeux qui entourent la reconnaissance, par le pouvoir impérial, d'une fortune acquise au sommet de l'État. En lien avec les évolutions en cours de l'historiographie ottomane, la publication du texte répond à trois objectifs. Le premier a trait à l'intérêt porté par les spécialistes à la diplomatique: si les études sur les vaḳf n'ont jamais été aussi développées qu'aujourd'hui, elles reposent principalement, au mieux sur des présentations documentaires et des reproductions en caractères arabes, au pire sur des résumés de dispositions qui ne donnent qu'une idée approximative de la teneur et de la structure des vaḳfiyye. Le deuxième est lié à la culture juridique des Ottomans: si les textes légaux qui entourent l'institution des fondations pieuses ont été circonscrits et commentés, notre connaissance reste réduite pour ce qui concerne la culture juridique et les savoirs mobilisés par tous ceux qui intervenaient dans les procédures, de l'acquisition des biens à leur enregistrement sous le régime du vaḳf (cadis, fondateurs et administrateurs notamment). Le troisième tient à la compréhension du rôle joué par les hauts dignitaires dans l'économie politique ottomane: si l'importance prise par les fondations pieuses dans les évolutions financières et fiscales du XVIIIe siècle a été bien évaluée, les cadres légaux et les ressources patrimoniales de la transmission des prestiges au sein des grandes familles ottomanes relèvent d'un nouveau terrain d'étude dont le devenir dépend de la mise à jour de documents inédits.


---

This article presents a commented edition, a transcription and a translation of a deed of trust related to the pious foundation that the grand vizier Halīl Ḥamī.d Pasha (1736-1785) established in 1783. A step in an ongoing work on genealogical and epigraphic work on this vizier and his descendants, this article is commited to put light on the framework of validation of a pious foundation and of a charitable action by the Hanafi law, as well as the issues related to the recognition, by the imperial power, of a fortune acquired at the top of the state. In line with current developments in Ottoman historiography, the publication of this text serves three purposes. The first relates to the interest of specialists in diplomatics: if studies on vaḳfs have never been more developed than today, these studies are primarily based, in the best case, on document presentations and copies in Arabic characters, in the worst cases, on summaries of their provisions that give an approximate idea of the vaḳfiyyes' content and structure. The second is related to the Ottomans' legal culture: if the pious-foundation-institution-related legal texts have been identified and discussed, our understanding remains limited on the legal culture and knowledge used by those involved in the procedures, from the property acquisition to the registration under a vaḳf (mainly kadis, founders and administrators). The third is to understand the role of the senior officials in the Ottoman political economy: if the importance of pious foundations on 18th-century financial and tax developments has been effectively evaluated, legal frameworks and heritage resources for prestige transmission in important Ottoman families belong to a new field of study whose future depends on putting light on unpublished documents.


Download article