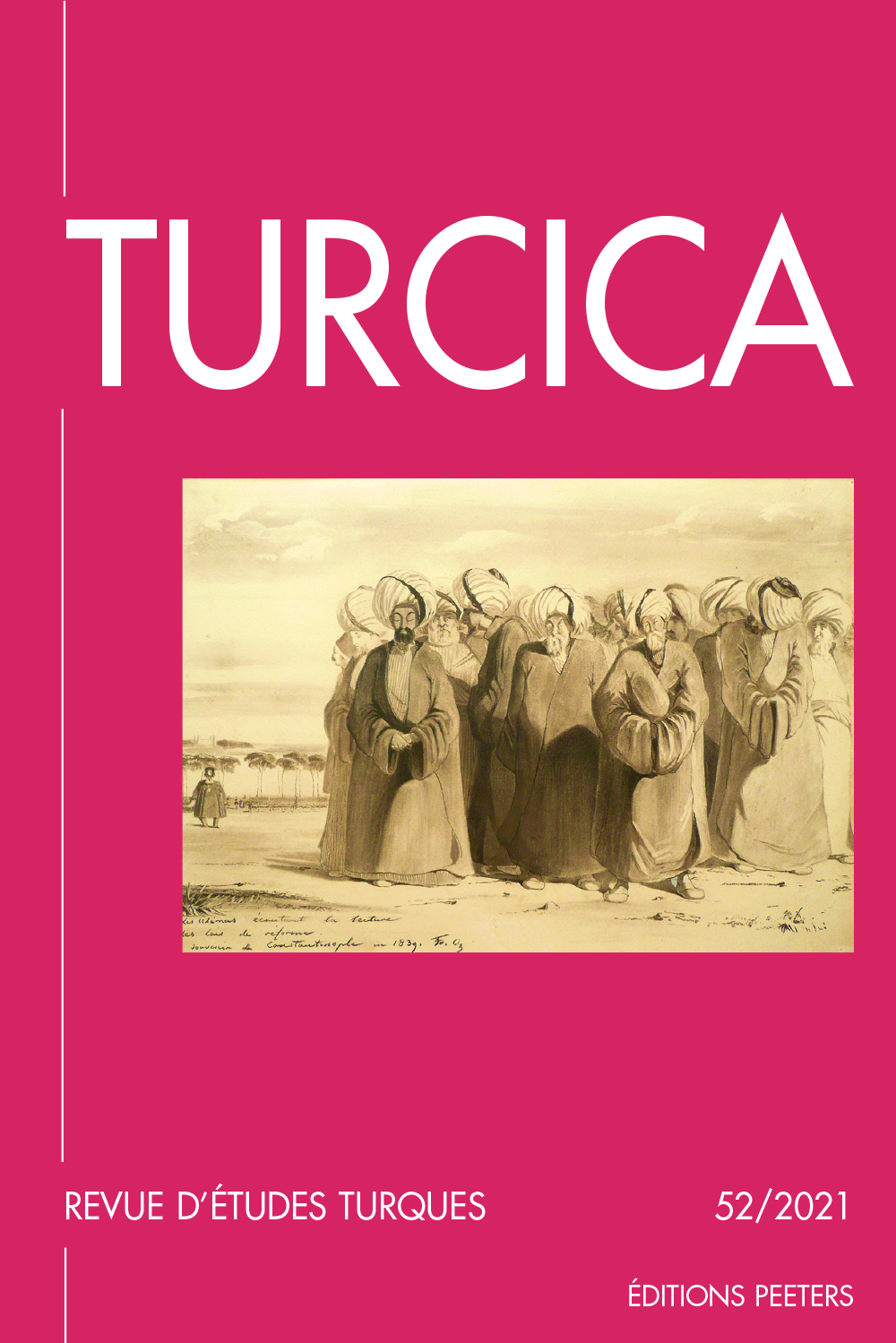 Document Details :

Title: Autour du document de 1386 en faveur de Radoslav Sabljia (Ṣabya/Sampias)
Subtitle: Du beylicat au sultanat, étape méconnue de l'État ottoman
Author(s): BELDICEANU-STEINHERR, Irène , ESTANGÜI GÓMEZ, Raúl
Journal: Turcica
Volume: 45 Date: 2014
Pages: 159-186
DOI: 10.2143/TURC.45.0.3032668

Abstract :
La présente étude revient sur un document daté de 1386 conservé dans les archives du monastère de Saint-Paul au mont Athos, par lequel des biens sis en Macédoine étaient attribués à un certain Şabya. Vančo Boškov, qui le publia en 1977, l'attribuait à Murād Ier. Le croisement des sources ottomanes et byzantines et l'analyse du contexte historique amènent à une autre conclusion. Ayant repris pied en Europe après une rupture entre 1357 et 1376, Murād s'imposa aux éléments turcs non ottomans qui avaient continué à batailler en Thrace. Mais, après la conquête de Serrès en 1383, il dut renoncer à mener en personne celle de Salonique, qu'il confia à Ḫayreddīn Paša et à Evrenos Beg. Absent de Macédoine en 1386, Murād n'est donc pas l'émetteur du document. Ḫayreddīn Paša tomba malade pendant la campagne et mourut à Serres avant le 26 octobre 1386, laissant l'administration de la Macédoine à son fils Ibrahim, qui doit donc être le signataire du document. De nombreux témoignages prouvent en effet que les membres de la famille des Ğandarlı pouvaient à cette époque attribuer des terres sans passer par le souverain. Le règne de Murād Ier constitue une charnière entre le beylicat et le sultanat.


---

The present study reviews a document dated 1386 preserved in the Saint Paul monastery archives on Mount Athos, by which real estate situated in Macedonia were given to a certain Şabya. Vančo Boškov published this document in 1977 and attributed it to Murād I. Crossing of Ottoman and Byzantine sources and analysis historical context lead to a different conclusion. After a break between 1357 and 1376, Murād regained a foothold in Europe and imposed himself to Turkish non-Ottoman elements who continued to fight in Thrace. But after the conquest of Serres in 1383, he had to give up on the way to Thessaloniki, assigning the leadership of this campaign to Ḫayreddīn Paša and Evrenos Beg. Being absent from Macedonia in 1386, Murād cannot have issued this document. Ḫayreddīn Paša fell ill during the campaign and died in Serres before October 26, 1386, leaving the administration of Macedonia to his son Ibrahim, who must have signed the document. Many testimonials prove indeed that the Ğandarlı family members of the time could allocate land without asking permission to the sovereign. The reign of Murād I is a hinge between beylik and sultanate.


Download article