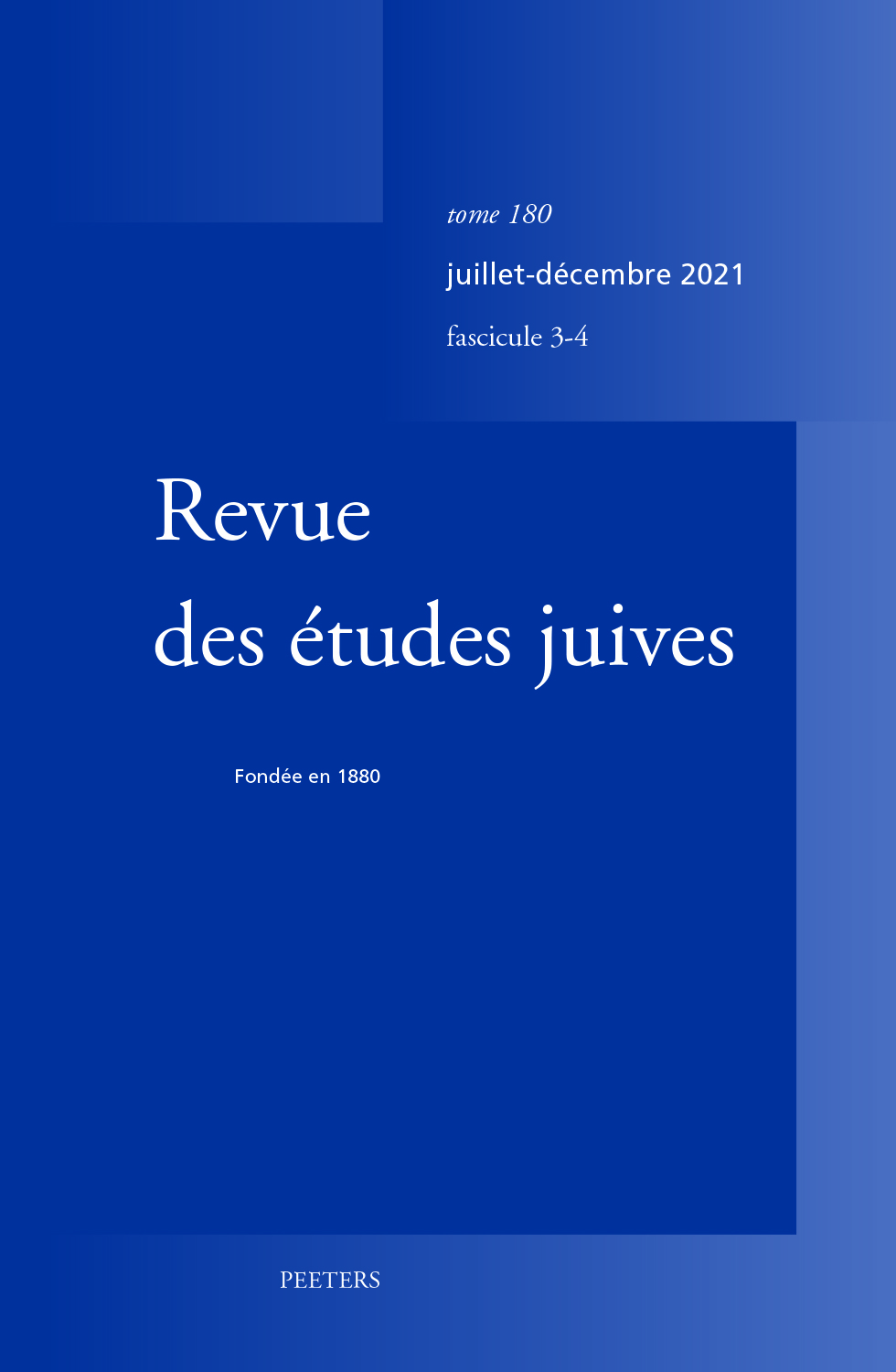 Document Details :

Title: Review of Scholarly Research on Yefet Ben 'Eli and his Works
Author(s): ZAWANOWSKA, Marzena
Journal: Revue des Études Juives
Volume: 173 Issue: 1-2 Date: janvier-juin 2014
Pages: 97-138
DOI: 10.2143/REJ.173.1.3030667

Abstract :
One of the most central Karaite interpreters of Scripture of the early classical period was Yefet ha-Levī Ben 'Eli whose biblical commentaries are the finest example of the mature stage of Karaite exegesis, which reached its peak in the Jerusalem Karaite school at the turn of the tenth and eleventh centuries. The article presents a detailed review of works of scholarship on this exegete, including critical editions and translations of his exegetical compositions as well as unpublished Masters' theses and Ph.D. dissertations devoted to him and his oeuvre. The outline describes, in a systematic way, the main accomplishments of various scholars and the content of their works on an individual basis and, as far as possible, in chronological order.


---

L'un des interprètes karaïtes de l'Écriture les plus importants de la période classique fut Yefet ha-Levī Ben 'Eli. Ses commentaires bibliques constituent le meilleur exemple de la maturité de l'exégèse karaïte médiévale, qui a atteint son apogée à l'école karaïte de Jérusalem, au tournant des Xe et XIe siècles. Cet article passe en revue de façon détaillée les travaux d'érudition sur cet exégète, y compris des éditions critiques et des traductions de ses compositions exégétiques, ainsi que des travaux universitaires inédits consacrés à lui et à son œuvre. L'article décrit de façon systématique et, autant que possible, dans l'ordre chronologique les principales réalisations de divers savants et le contenu de leurs ouvrages respectifs.


Download article