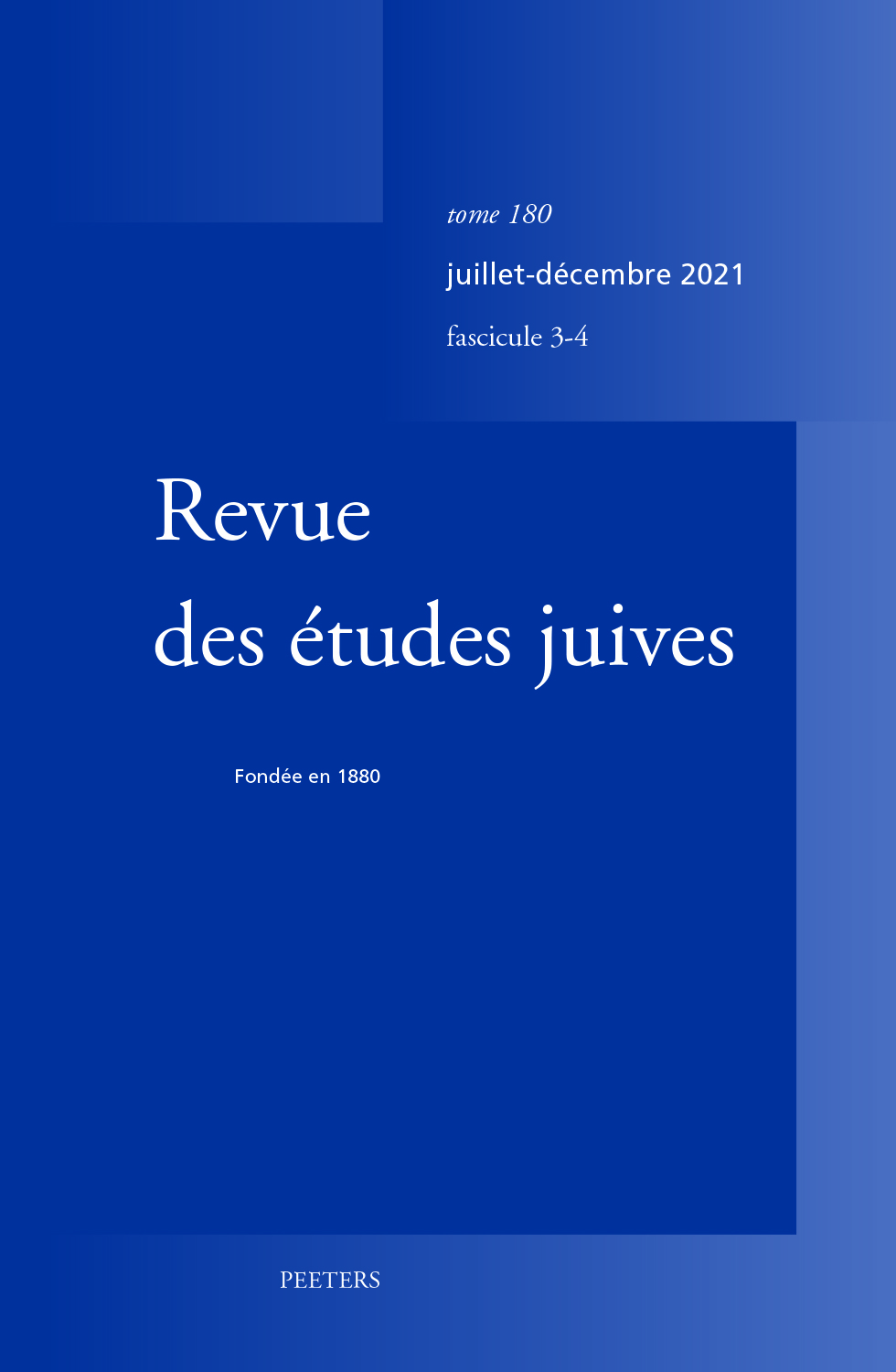 Document Details :

Title: «Un oignon de l'idolâtrie» ou la dimension historique d'un vocable talmudique
Author(s): FRIEDHEIM, Emmanuel
Journal: Revue des Études Juives
Volume: 173 Issue: 1-2 Date: janvier-juin 2014
Pages: 1-14
DOI: 10.2143/REJ.173.1.3030664

Abstract :
L'article tente d'élucider la teneur réelle d'une expression talmudique évoquant «un oignon de l'idolâtrie» à la lumière du contexte historique prévalant en Palestine romano-byzantine. Bien que la piste égyptienne semble a priori se profiler, l'article suggère que cette locution évoque en fait une échalote ascalonite consacrée au polythéisme syro-phénicien en vogue sur le littoral palestinien, aux premiers siècles de l'ère commune.


---

The purpose of this article is to examine the real meaning of an enigmatic Amoraic expression «An onion of Idolatry» in the light of the historical context that prevailed in Late Antique Palestine. It seems a priori that an Egyptian ritual custom has to be considered. Yet, since no archeological or literary instances of this Egyptian rite have been found in Palestine proper, this identification has to be rejected. The article suggests, however, that this Talmudic expression was referring to an Ascalonite shallot which was consecrated to syro-phoenician gods in the coastal cities of the Land of Israel in the first centuries CE.


Download article