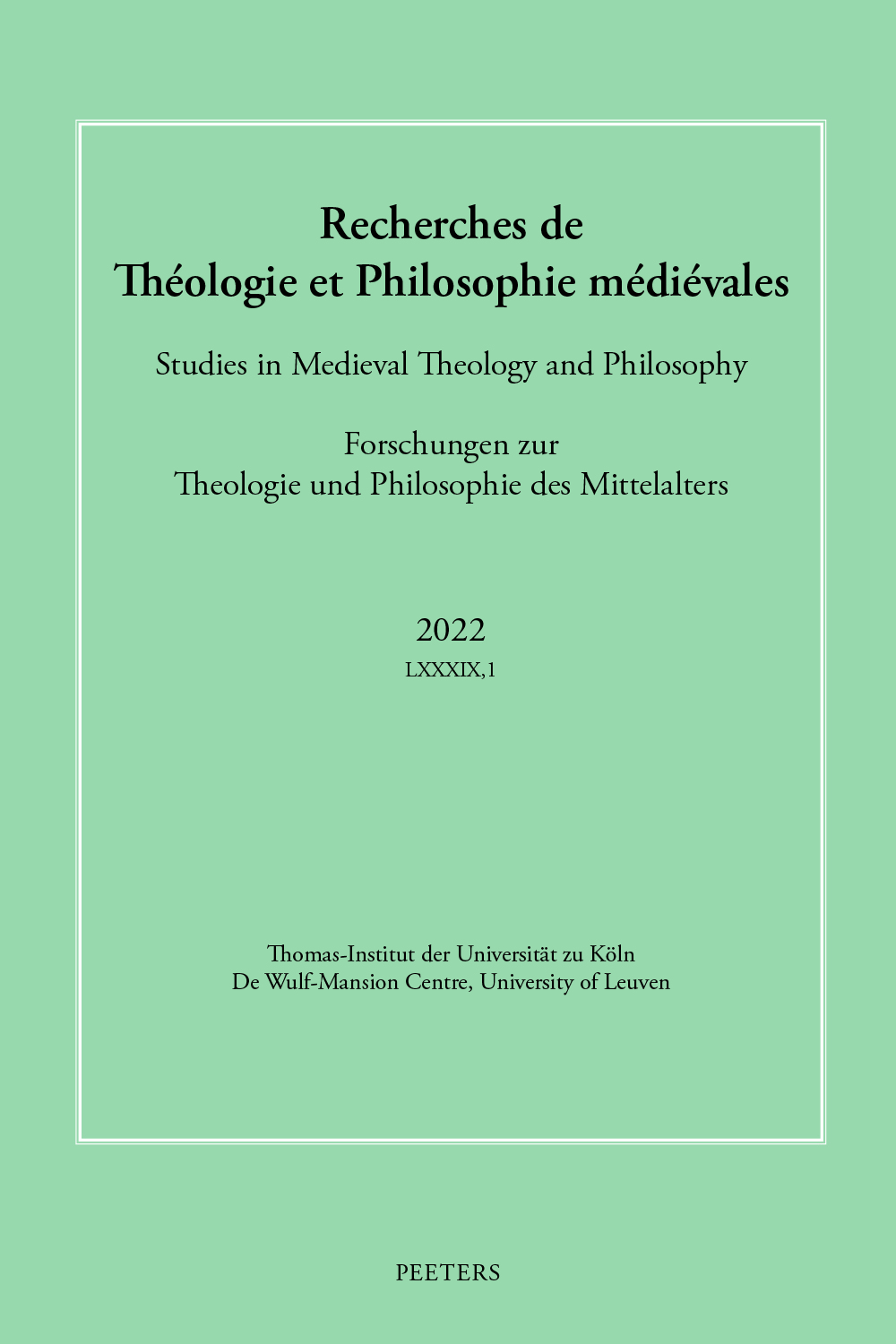 Document Details :

Title: Miraculous, Natural, or Jewish Conspiracy?
Subtitle: Pierre Ceffon's Question on the Black Death, with Astrological Predictions by Gersonides and Jean de Murs / Firmin de Beauval
Author(s): SCHABEL, Chris , PEDERSEN, Fritz S.
Journal: Recherches de Théologie et Philosophie Médiévales
Volume: 81 Issue: 1 Date: 2014
Pages: 137-179
DOI: 10.2143/RTPM.81.1.3030625

Abstract :
This article offers an edition of the Cistercian Pierre Ceffons' question on the Black Death stemming from his lectures on book II of Peter Lombard's Sentences delivered at the University of Paris during the plague itself. Ceffons argues that the epidemic is natural, not supernatural, but within Ceffons' definition of 'natural' is the influence of the celestial bodies. Against astrology's detractors, among them a famous jurist, Ceffons defends the science in general with an unusual group of authorities, including a long quotation from Ovid, and in particular he maintains that a conjunction of Mars, Jupiter, and Saturn that occurred in March 1345 conditioned the pestilence. He concludes by appending the full prognostications for that conjunction by Gersonides and Jean de Murs or Firmin de Beauval, thus furnishing early witnesses to those texts that provide valuable information on their manuscript traditions, authorship, and reception.


Download article