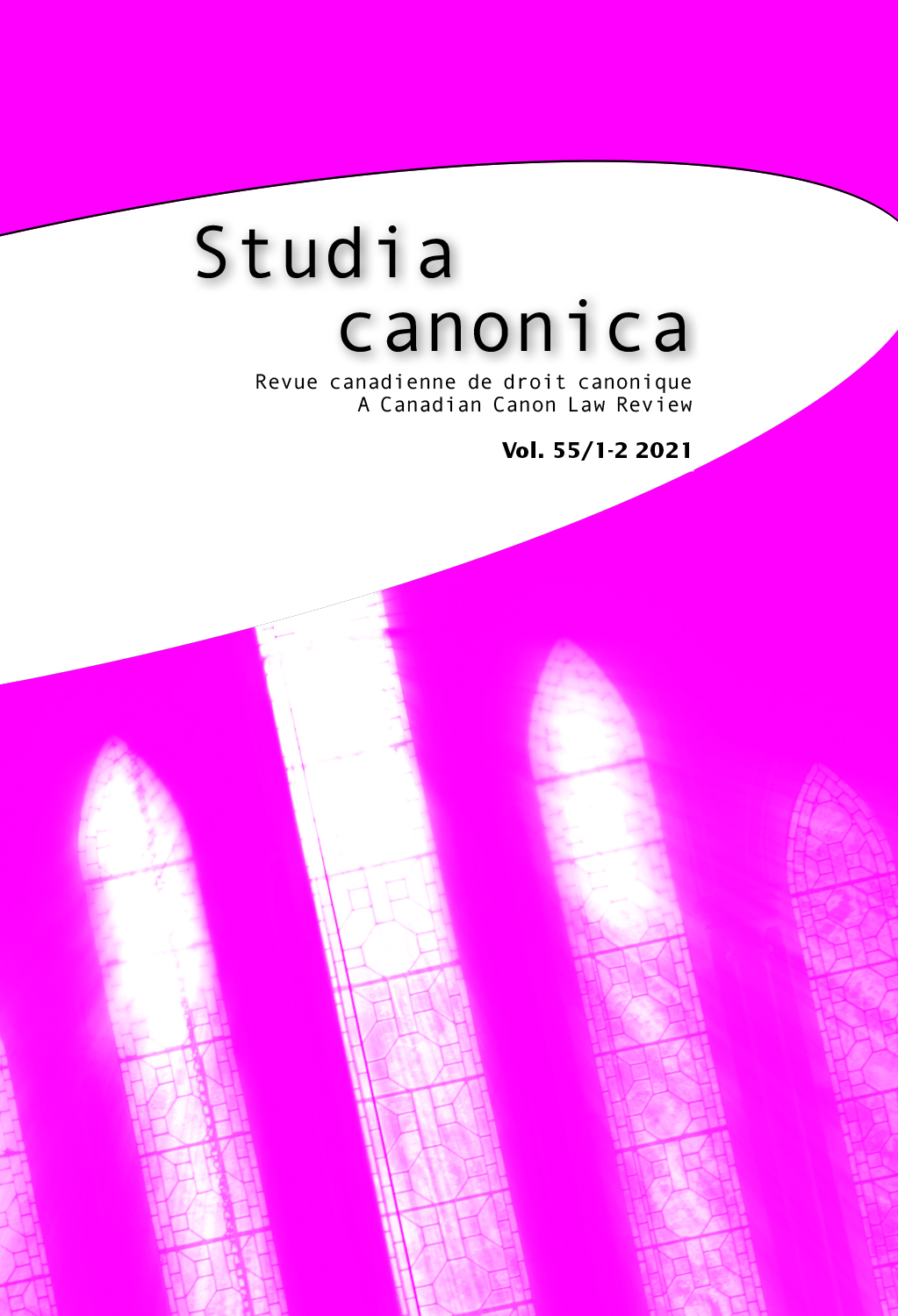 Document Details :

Title: Removal from the Clerical State for the Sexual Abuse of Minors
Author(s): ALESANDRO, John A.
Journal: Studia Canonica
Volume: 47 Issue: 2 Date: 2013
Pages: 295-339
DOI: 10.2143/STC.47.2.3025854

Abstract :
This article takes up the Church's attempt over the last two decades to develop a process for removing from the clerical state a priest who is accused of sexually abusing a minor. The article traces chronologically the Church's expansion of the penal law, both substantively and procedurally, with the goal of facilitating the adjudication of more cases. Finding the penal law development insufficient, the article analyzes the theory underlying criminal law, both secular and ecclesiastical, concluding that the goal of separating wrongdoers from the clerical state is not best viewed as a penalty but as an executive decision about priestly personnel. This conclusion leads to a second look at the 1992 proposal of the bishops of the United States for a special non-penal process. The fundamental difference of the two approaches rests on the fact that the penal process punishes a past act whereas the non-penal process bases its decision on a prudential judgment about future harm to the Church. The article ends with a set of concluding reflections by the author, calling for a serious review and reconsideration of the non-penal approach as a more effective and appropriate process in such matters.


---

Cet article reprend la tentative de l'Église, au cours des deux dernières décennies, de développer le processus de retirer de l'état clérical un prêtre accusé d'avoir abusé sexuellement d'un mineur. On y retrace la chronologie de l'expansion de la loi pénale de l'Église, tant sur le fond qu'en matière de procédure, dans le but de faciliter le règlement judiciaire d'un plus grand nombre de cas. Jugeant insuffisant le développement du droit pénal, l'A. analyse la théorie qui sous-tend le droit criminel, à la fois laïc et ecclésiastique, pour conclure que le but de séparer les malfaiteurs de l'état clérical n'est pas considéré, au mieux, comme une sanction mais plutôt comme une décision de l'exécutif relative au personnel sacerdotal. On est ainsi amené à considérer d'un autre oeil la proposition de processus non pénal particulier qui a été mise de l'avant par les évêques des États-Unis en 1992. La différence fondamentale entre les deux approches réside dans le fait que le processus pénal vise à punir un acte passé alors que le processus non pénal fonde ses décisions sur un jugement prudentiel relatif à des préjudices que l'Église pourrait subir dans l'avenir. L'A. termine avec une série de réflexions nous invitant à procéder à un examen sérieux de toute cette question, ainsi qu'à revoir l'approche non pénale pour faire en sorte que ce processus devienne plus efficace et approprié dans les questions de cet ordre.


Download article