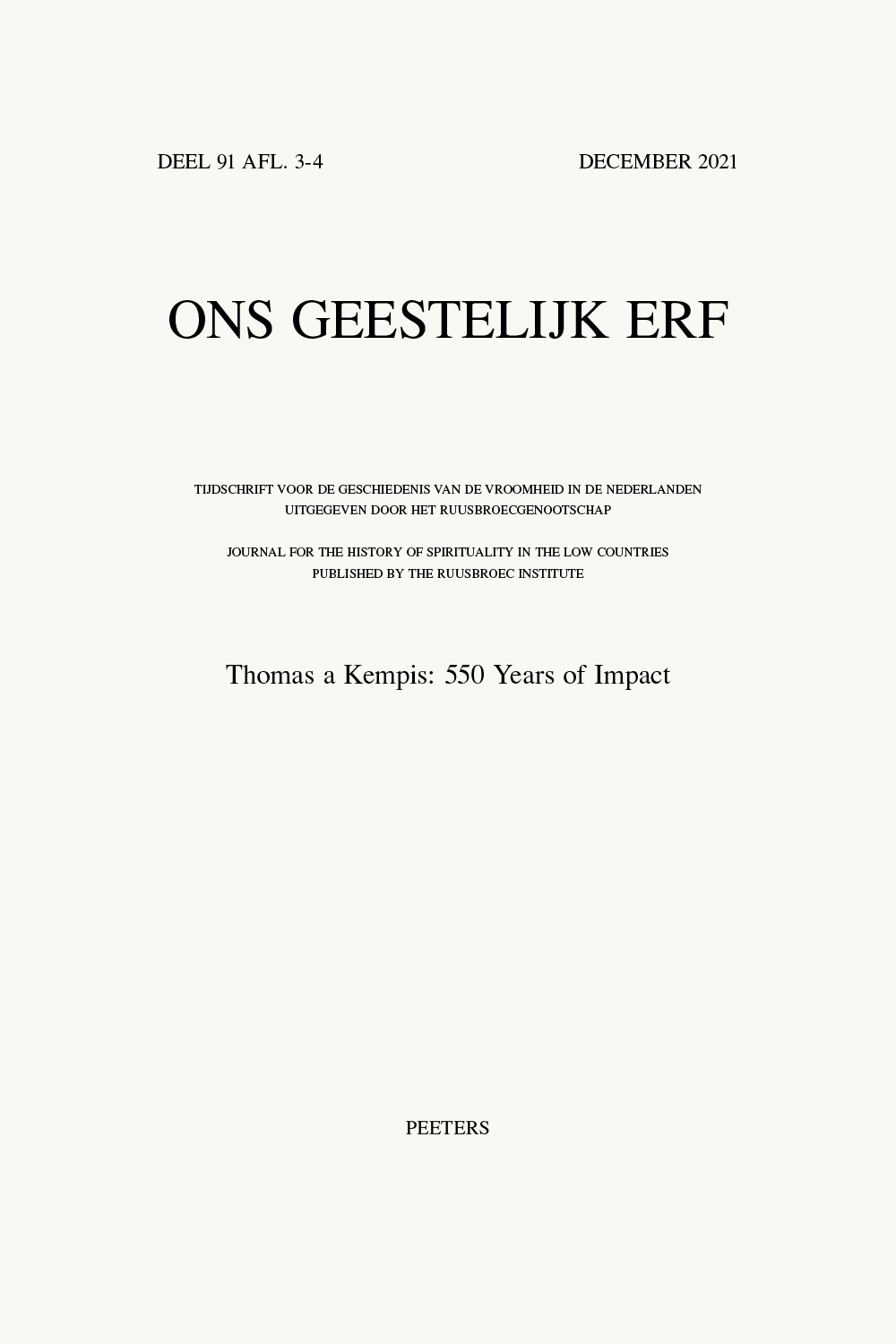 Document Details :

Title: Child of the Reformation
Subtitle: Protestant Spirituality, Young Adult Literature and Confessional Competition in the Late Sixteenth Century
Author(s): EXALTO, John , GROENENDIJK, Leendert
Journal: Ons Geestelijk Erf
Volume: 84 Issue: 4 Date: December 2013
Pages: 313-340
DOI: 10.2143/OGE.84.4.3017246

Abstract :
Around 1600, Een testament ofte bekentenis van Abigael Gerbrants dochter was published. This booklet describes the pious deathbed of a young adult girl, Abigael Gerbrants (1582-1600); it was most probably written by her father, Gerbrandus Jansz (1552-1612), a minister in the Dutch Reformed church. The Testament also contains some details with respect to her exemplary behaviour before she fell ill, but the main content is of a spiritual thanatographical nature. The purpose of the text is to offer its readers a mirror for self-scrutiny and a model for imitation. When the time of religious persecution and its model martyrs was over and the Dutch Reformed church could be built up in relative freedom, the new generation was in need of contemporary models for living and dying in accordance with the standards of the Calvinist confession. Abigael was presented by her father as a timely and right model, especially for young adult girls. In those days many 'sympathisers of the Reformed religion' attended services in the Reformed church, but due to the strict conditions for admission they refrained from becoming full members. The ideal of a Reformed 'pure church' restrained its expansion. The Testament presented a young full-fledged member of the church, who demonstrated in her life and death the possibility and spiritual benefits of practicing the evangelical doctrine. Her exemplary embodiment of Calvinist devotion, depicted by Gerbrandus Jansz in a way reminiscent of the portraiture of the pious life by the Calvinist leader Jean Taffin (1529-1602), was not only meant to attract the 'undecided' but also to discourage defection to the Mennonites.


Download article