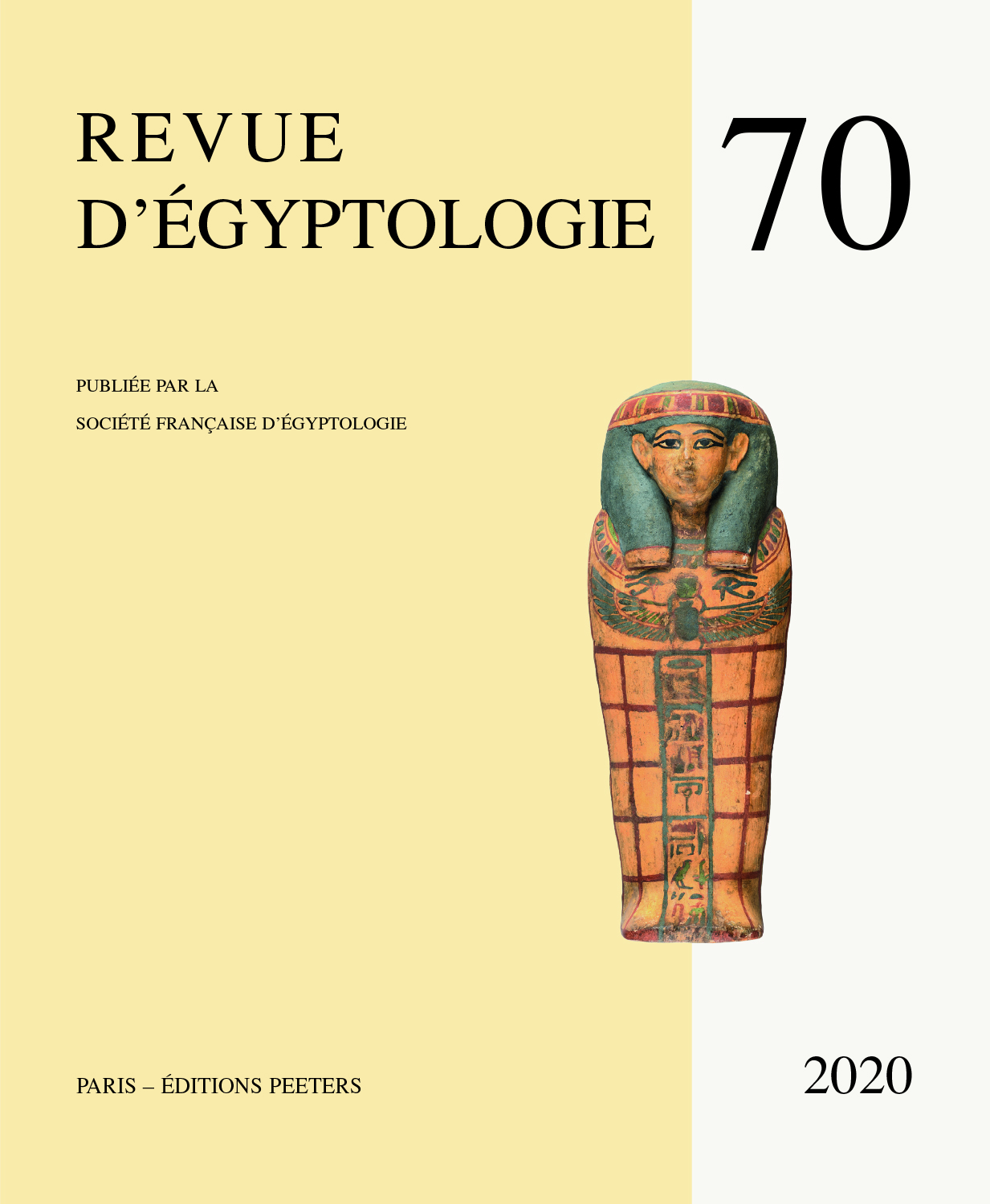 Document Details :

Title: L'Isis de Ptahirdis retrouvée
Author(s): PERDU, Olivier
Journal: Revue d'Égyptologie
Volume: 64 Date: 2013
Pages: 93-133
DOI: 10.2143/RE.64.0.3011331

Abstract :
Cette étude est consacrée à la publication d'une statue d'Isis récemment repérée. Ce monument appartient à un contemporain de la XXVIe dynastie, un certain Ptahirdis inhumé à Giza, qui nous a laissé divers témoignages, dont une effigie d'Osiris maintenant reconstituée à Boston. Ses inscriptions permettent notamment de découvrir une nouvelle version d'une formule magique – où Isis apparaît en protectrice contre les animaux dangereux – que nous connaissons déjà par six autres, réparties entre le Nouvel Empire et le IVe siècle avant notre ère. La statue elle-même, en pouvant être rapprochée de celle d'Osiris à Boston avec laquelle elle formait un ensemble dans la tombe de Ptahirdis à Giza, offre l'opportunité de s'intéresser à la présence de telles représentations d'Isis dans les sépultures tardives et, au-delà, de discuter de leur rôle.


---

This study is dedicated to the publication of a recently localized Isis statue. This monument belongs to a contemporary of the XXVIth dynasty, a Ptahirdis buried in Giza, which left us diverse testimonies in particular an effigy of Osiris nowadays restored in Boston. Its inscriptions reveal a new version of a magic formula – where Isis appears as a protector against the dangerous animals – that we already know by six others, distributed between the New Empire and the IVth century BC. We can make a link between the statue itself and the Osiris statue in Boston with which it formed a group in the tomb of Ptahirdis in Giza. Besides, it offers the opportunity to be interested in the presence of such representations of Isis in the late sepultures and, beyond, of discussing their role.


Download article