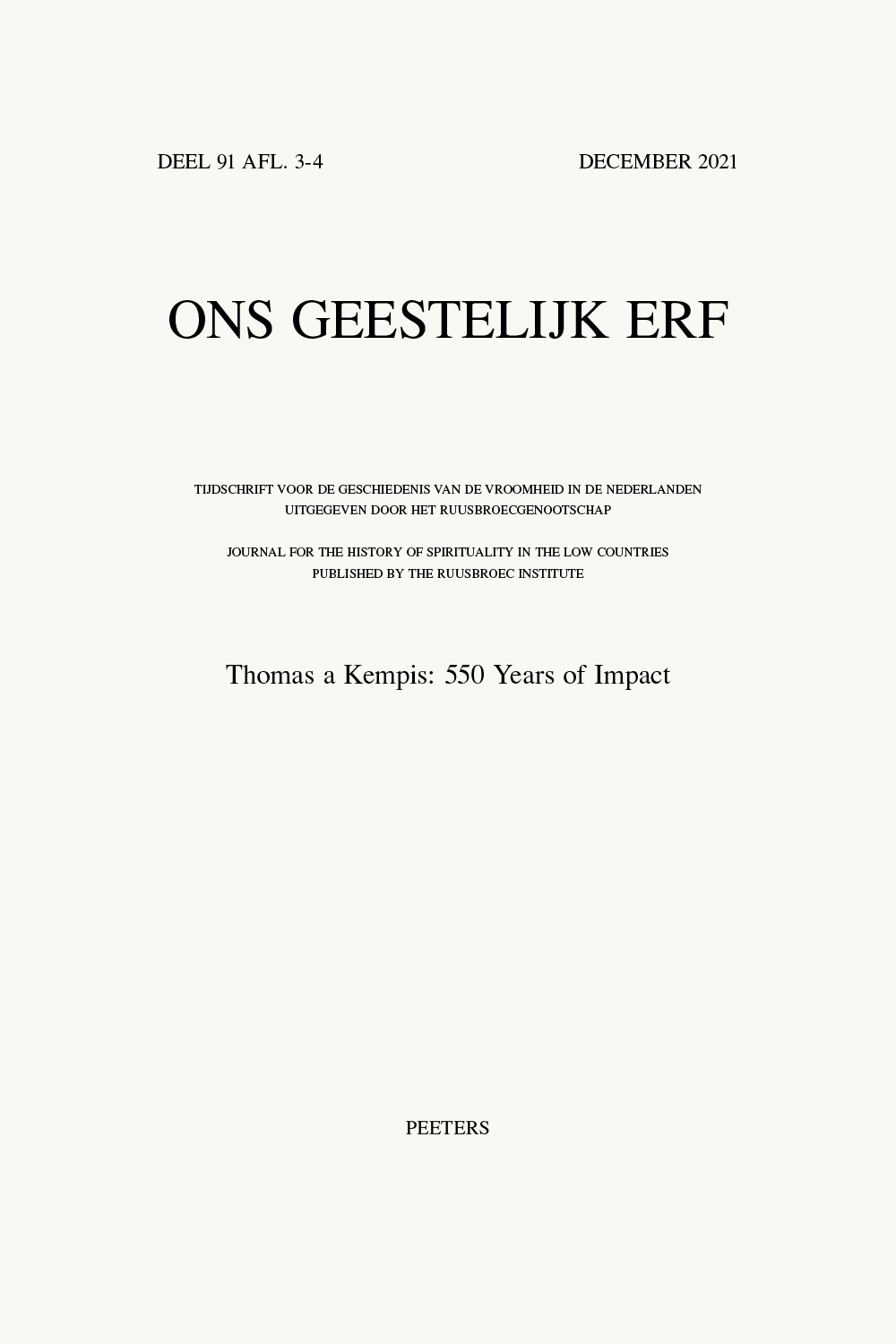 Document Details :

Title: Gielis vander Hecken and his Perplexing Guide through the Labyrinths of Christian Moral Doctrine
Subtitle: An Introduction
Author(s): SCHEPERS, Kees
Journal: Ons Geestelijk Erf
Volume: 84 Issue: 2-3 Date: Juni-September 2013
Pages: 244-289
DOI: 10.2143/OGE.84.2.3005442

Abstract :
Gieles vander Hecken (1491-1538), a canon regular from the monastery of Zevenborren in the Bois de Soignes, was a productive historian and artist. He was held in high esteem by his monastic community, both for his skills and his biblical knowledge. The most extraordinary product of his ingenious mind is the Labyrinthi, a codex with 33 folio-size drawings each illustrating an aspect of Christian moral doctrine. The exceptional nature of these drawings does not impede their representativeness for the spiritual and intellectual culture in Zevenborren. In this contribution I have sketched Gielis's typical response to the intellectual and spiritual climate of his time through an introduction to and preliminary analysis of the Labyrinthi. It will become clear that Gielis ignores the Reformation. His work manifests a surprisingly strong connection to the city of Brussels, and to the life, customs and culture of the patriciate. He integrates Christian texts from Latin Antiquity into his work, indicating the integration of Christian humanism into monastic religious culture. For the texts he included in the drawings, he finds his inspiration in a wide variety of medieval sources, apart from the allpervading Bible. In sum, Gielis carves out a new position for monastic culture in his historical context: his work is contemporary – and playful – in style, but traditional in content. With apparent confidence, Gielis seeks new forms and continued relevance for the values of traditional monastic culture.


Download article