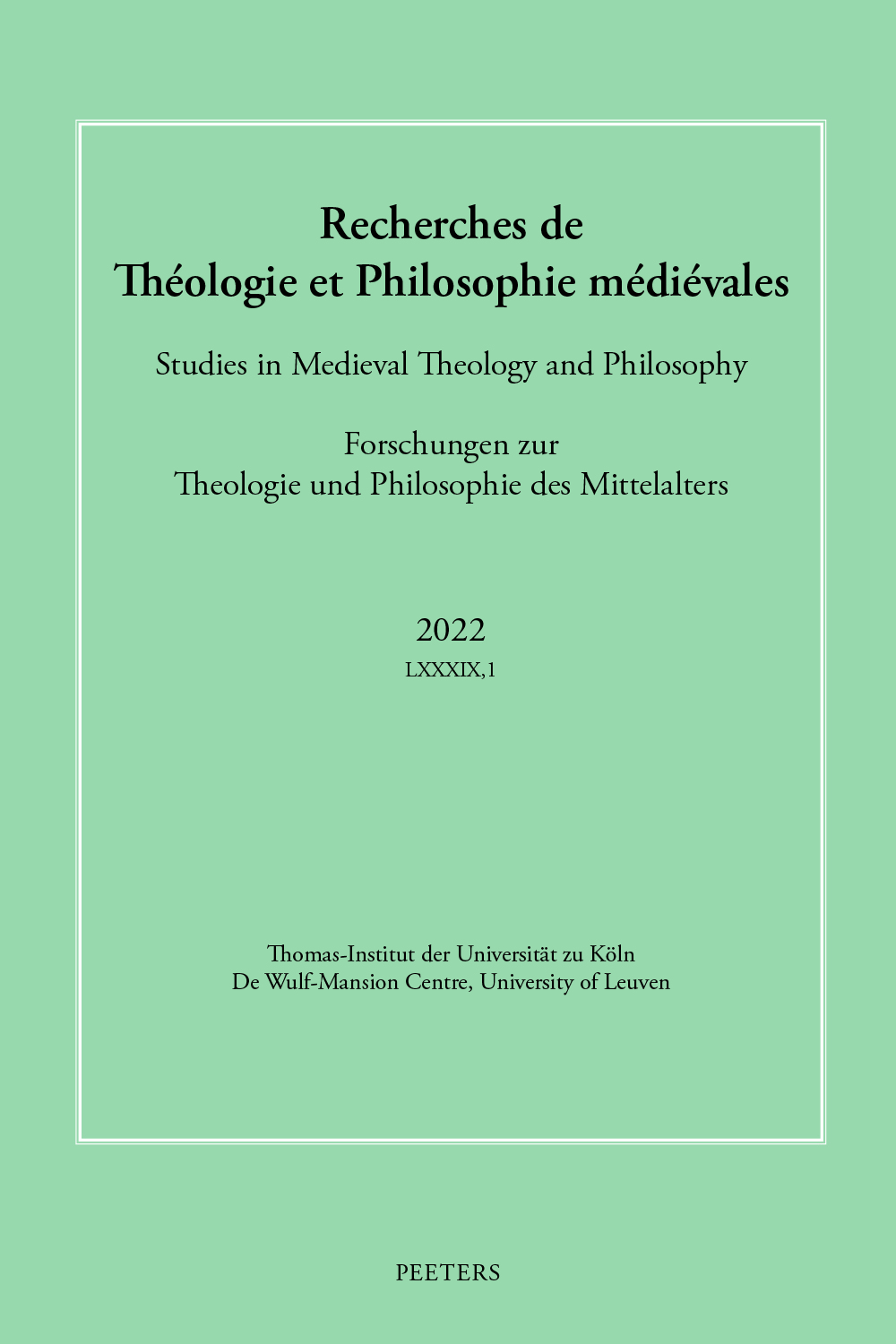 Document Details :

Title: Thomistic Sacramentology in a Commentary by Durandus of St.-Pourçain
Subtitle: Remarks on a Lectura secundum Durandum (MS Paris, BnF, lat. 12331)
Author(s): JESCHKE, Thomas
Journal: Recherches de Théologie et Philosophie Médiévales
Volume: 80 Issue: 2 Date: 2013
Pages: 259-305
DOI: 10.2143/RTPM.80.2.3005399

Abstract :
This paper investigates into a MS containing, among others, the fourth book of Durandus of St.-Pourçain's Sentences Commentary, namely Paris, Bibliothèque nationale de France, MS lat. 12331. This manuscript transmits a text of Durandus' Commentary which includes interpolations and added questions and which therefore hints at a redactor who perhaps lectured secundum Durandum, but tried to make Durandus' text appear more 'Thomistic'. The redactor focuses his revision on sacramental issues. While Durandus in his sacramentology deviates from Thomas Aquinas' view and tends to Scotus' or a Scotistic position, the redactor changes Durandus' Commentary according to the Thomistic notion. Core element of the redactor's interpolations is the form-matter scheme to which the redactor adheres, and which Aquinas and his followers as well as later the doctrine of the Church adopt in their sacramentology. The redactor therefore attempts to emphasise the material aspect of the sacraments, whereas Durandus mainly stresses the formal one. The Commentary in MS Paris, BnF, lat. 12331 quite well attests to the esteem Durandus enjoyed in the 14th century, though it was sometimes mingled with criticism or correction of his opinions.


Download article