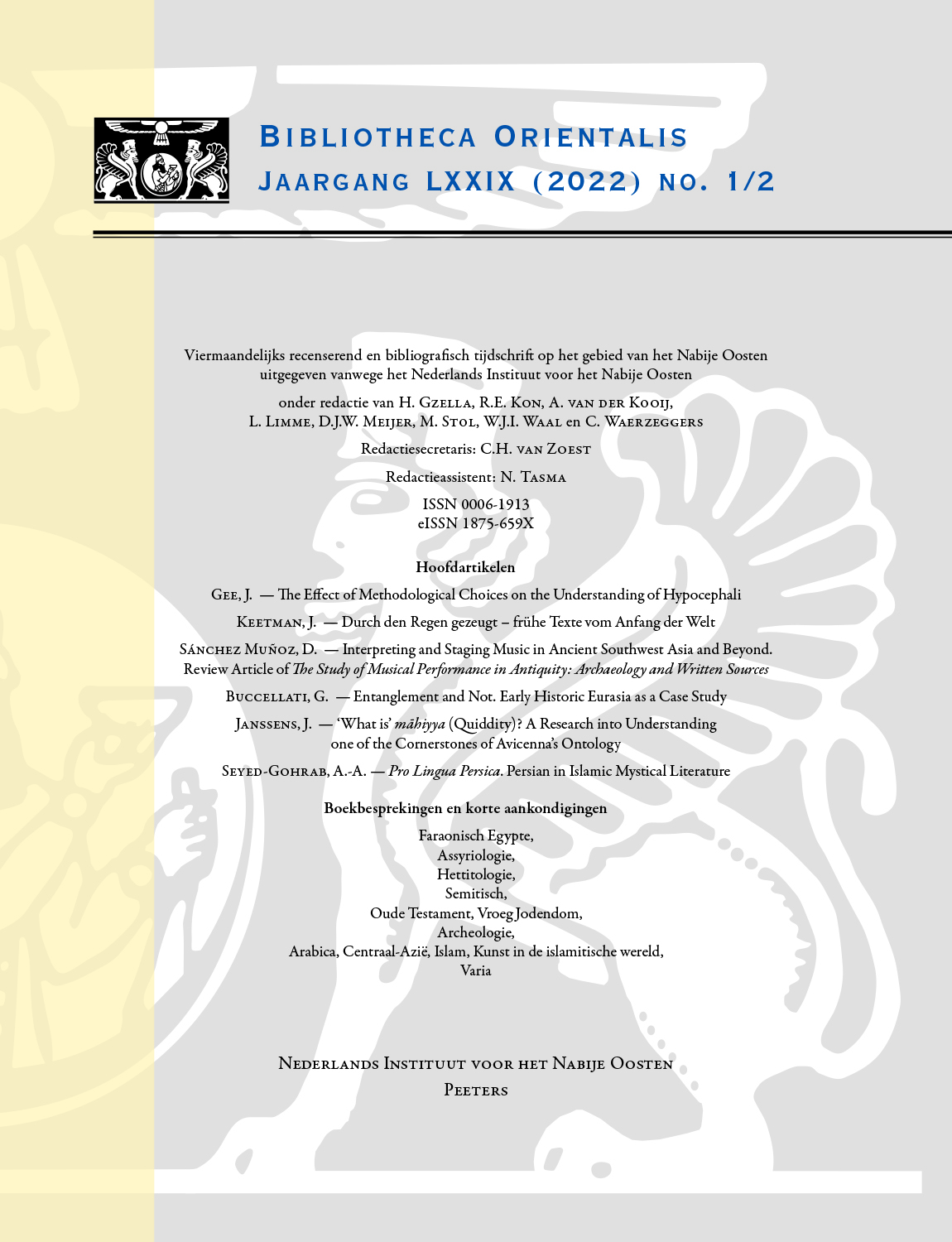 Document Details :

Title: Legal Interactions
Subtitle: The mišpāṭîm and the Laws of Hammurabi
Author(s): MORROW, William
Journal: Bibliotheca Orientalis
Volume: 70 Issue: 3-4 Date: 2013
Pages: 309-331
DOI: 10.2143/BIOR.70.3.2998051

Abstract :
Investigation of evidence for allusions to the Laws of Hammurabi (LH) in the collection of mišpāṭîm found in Exod 21:2-22:16 reveals a strong case for literary dependency. This conclusion is based on an evaluation of David Wright's book, Inventing God's Law (Oxford 2009) using philologically controlled principles and by comparison with other recent monographs on the same subject. While the study rejects Wright's attempts to discover parallels to LH in the apodictic laws of the Covenant Code or its narrative frame, Exod 21:18-32 shows convergences with LH based on various criteria used to identify literary allusions. Although the compilers or authors of the mišpāṭîm show knowledge of both the contents and organization of LH, their use of the Mesopotamian text is rather free. This raises questions as to how the Akkadian classic was received by the scribes of ancient Israel or Judah. Recent scholarship has suggested that such a process may have taken place in the Late Bronze Age, the monarchical era, or in exilic times; there is also uncertainty whether knowledge of LH was obtained with reference to a written text or through memory. At present, however, all of the historical models for mediating LH to the scribes who organized or arranged the mišpāṭîm remain problematic. Nevertheless, there are avenues of inquiry that future scholarship can follow in the search for explanations as to how LH came into the purview of the arrangers or authors of biblical law.


Download article