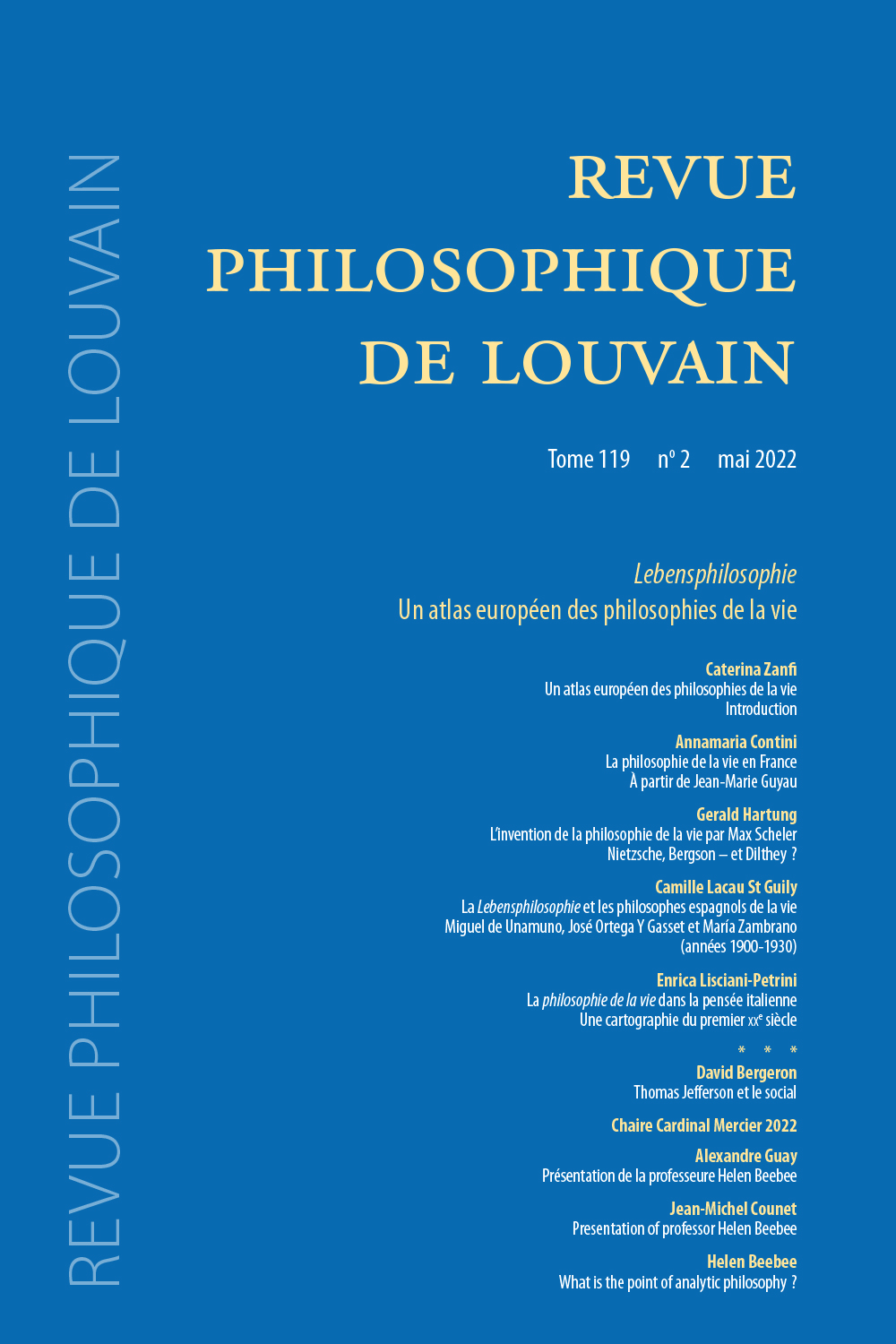 Document Details :

Title: Hegel lecteur de la troisième Critique dans Foi et savoir
Subtitle: L'idée suprême d'un entendement intuitif
Author(s): CARRÉ, Louis
Journal: Revue Philosophique de Louvain
Volume: 111 Issue: 3 Date: août 2013
Pages: 513-538
DOI: 10.2143/RPL.111.3.2998044

Abstract :
La Critique de la faculté de juger de Kant a eu une influence déterminante sur la pensée allemande au tournant des XVIIIe et XIXe siècles. Dans son écrit paru en 1802 et intitulé Foi et savoir, Hegel voit dans la troisième Critique «le point le plus intéressant» de la philosophie transcendantale kantienne. Il s'attarde en particulier sur l'«idée suprême» d'un entendement intuitif au fondement de la nature, pour à la fois louer la manière dont elle a pu être esquissée par Kant et regretter la façon dont ce dernier, du fait de son «idéalisme du fini», ne l'a pas élevée au rang de savoir spéculatif de l'absolu. L'auteur de cet article propose de reconstruire la lecture hégélienne du texte kantien dans Foi et savoir, en montrant que cette lecture débouche sur une critique non pas externe ni d'ailleurs interne, mais bien immanente du kantisme. Critique immanente qui s'appuie à son tour sur une conception de l'histoire de la philosophie comme processus d'auto-libération de la raison absolue.


---

Kant's Critique of Judgement had a determining influence on German thought at the turn of the 18th and 19th centuries. In his work Faith and Knowledge (1802) Hegel sees in the third Critique «the most interesting point» of Kantian transcendental philosophy. He dwells in particular on the 'supreme idea' of an intuitive understanding at the basis of nature, in order to praise the way it was outlined by Kant and at the same time to regret the way the latter, due to his «idealism of the finite», did not raise it up to the rank of speculative knowledge of the absolute. The article seeks to reconstruct Hegel's reading of Kant's text in Faith and Knowledge, by showing that this reading leads to a criticism of Kantianism that is not external nor for that matter internal, but immanent. This immanent critique depends in turn on a conception of the history of philosophy as a process of self-liberation of absolute reason.


Download article