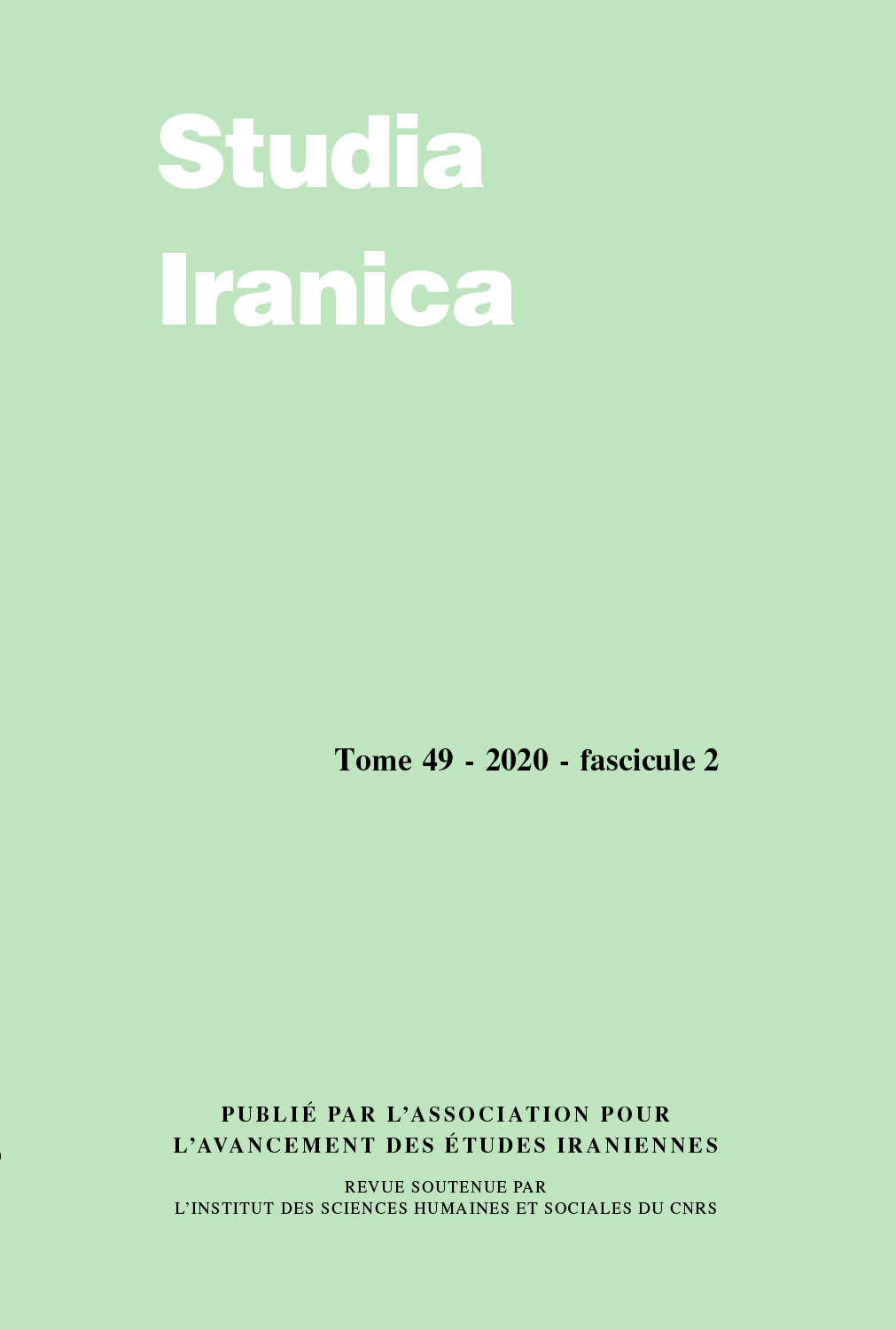 Document Details :

Title: A Sasanian Hoard from Dushanbe
Author(s): GARIBOLDI, Andrea , ŠARIPOV, Abduvali
Journal: Studia Iranica
Volume: 41 Issue: 2 Date: 2012
Pages: 169-186
DOI: 10.2143/SI.41.2.2967258

Abstract :
The present paper analyses a hoard of Sasanian drachms which was found in 1950 in Dushanbe. So far, it is the unique treasure of Sasanian coins from Tajikistan. The hoard contains coins of Yazdgird I, Wahrām V and Yazdgird II. The author connects the presence of these coins in Central Asia to the payments that Yazdgird II had to make to the Kidarites around the middle of the 5th century to secure peace on the border. All the coins were countermarked by a local authority with an interesting S-shaped tamgha.


---

L'article présente une analyse d'un trésor composé de drachmes sassanides, trouvé en 1950 à Douchanbé, qui constitue à ce jour l'unique trésor de monnaies sassanides provenant du Tadjikistan. Il est composé de monnaies de Yazdgird Ier, de Wahrām V et de Yazdgird II. L'auteur fait le lien entre la présence de ces monnaies en Asie centrale et les paiements que Yazdgird II a dû verser aux Kidarites vers le milieu du Ve siècle, pour garantir la paix frontalière. Toutes les monnaies portent une contremarque, apposée par une authorité locale, représentée par un tamgha en forme de «S» assez particulier.


Download article