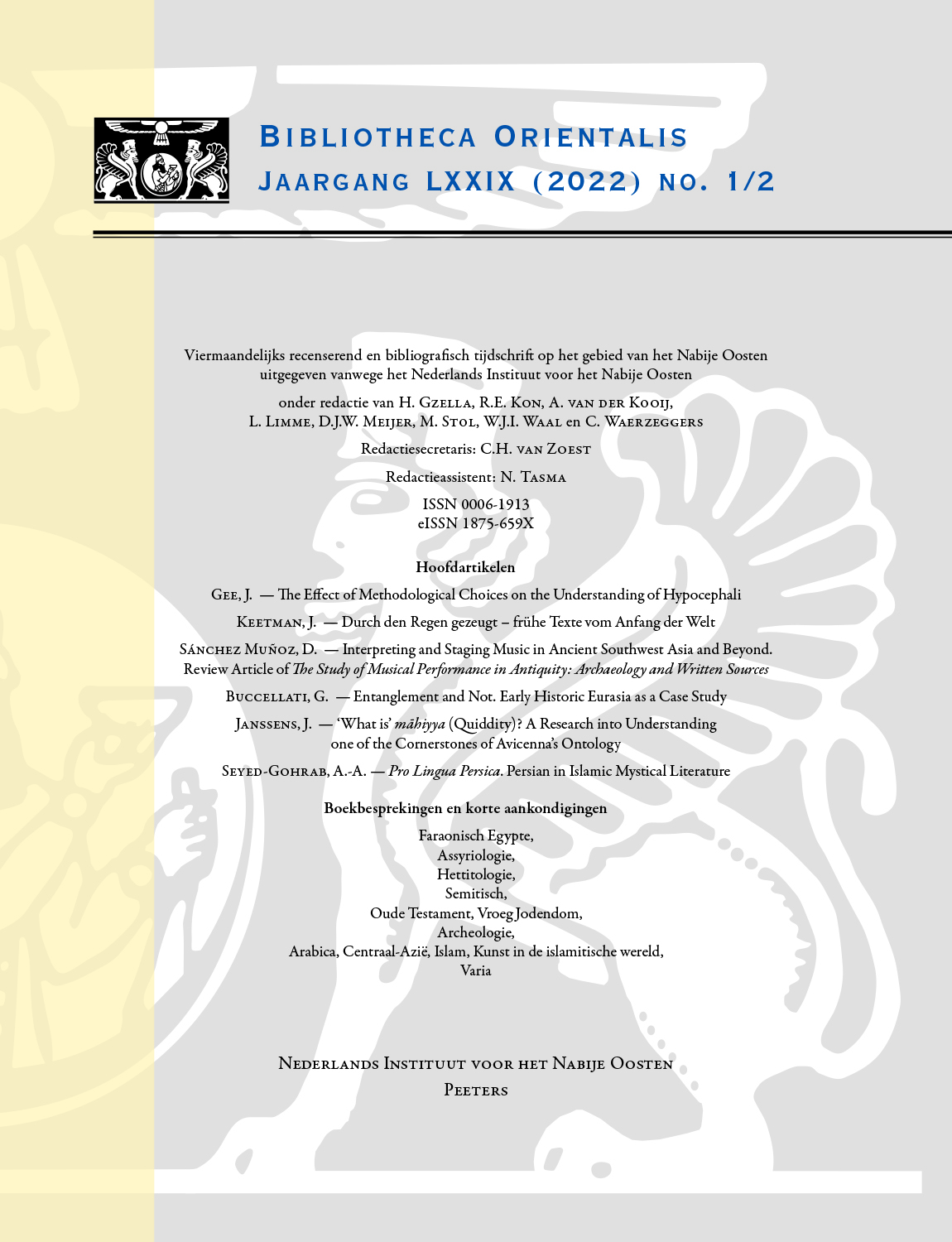 Document Details :

Title: Archeologie
Author(s):
Journal: Bibliotheca Orientalis
Volume: 69 Issue: 5-6 Date: 2012
Pages: 630-662
DOI: 10.2143/BIOR.69.5.2967236

Abstract :
YENER, K.A. (ed.) - The 2003-2004 Excavation Seasons. (Tell Atchana, Ancient Alalakh, Volume 1). Koç University Press, Istanbul, 2010.

WERNER, P. - Die Glyptik. (Ausgrabungen in Tall Munbaqa-Ekalte, Band 3). Saarländische Druckerei & Verlag GmbH, Saarwellingen, 2004.

HAUSER, R. - Reading Figurines. Animal Representations in Terra Cotta from Royal Building AK. (Bibliotheca Mesopotamica 28, Urkesh/Mozan Studies 5). Undena Publications, Malibu, 2007.

DÜRING, B.S. - The Prehistory of Asia Minor. From Complex Hunter-Gatherers to Early Urban Societies. Cambridge University Press, Cambridge, 2010.

HAUPTMANN, H., PERNICKA, E. (Hrsg.) - Die Metallindustrie Mesopotamiens von den Anfängen bis zum 2. Jahrtausend v. Chr. Katalog, Tafeln. (Orient-Archäologie 3). Verlag Marie Leidorf, Rahden, 2004.

STEADMAN, S.R., ROSS, J.C. (eds) - Agency and Identity in the Ancient Near East. New Paths Forward. (Approaches to Anthropological Archaeology). Equinox Publishing Limited, London, 2010.

MILWRIGHT, M. - An Introduction to Islamic Archaeology. Edinburgh University Press, Edinburgh, 2010.


Download article