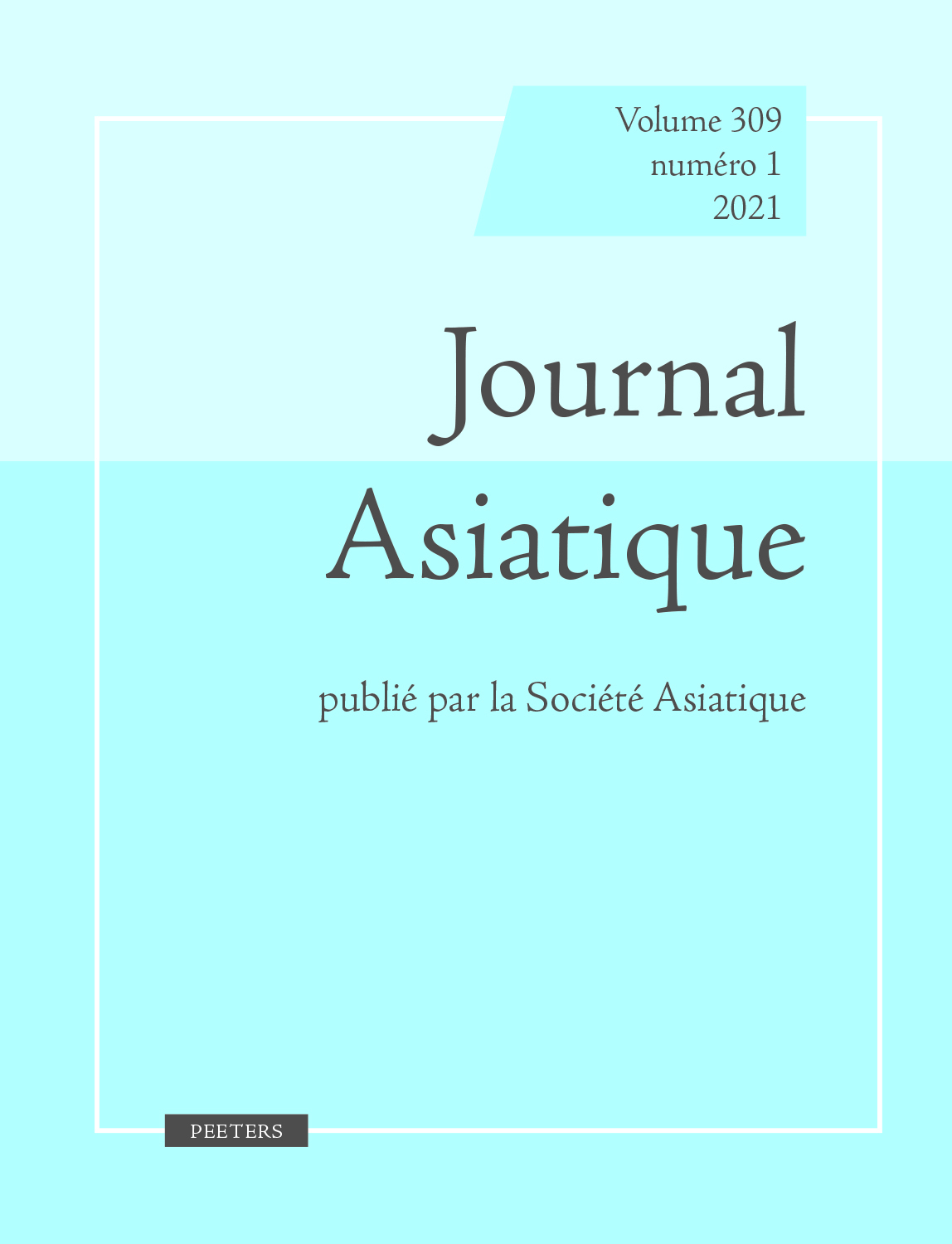 Document Details :

Title: «Nimbez-moi ces mythes!»
Author(s): ESMEIN, Jean
Journal: Journal Asiatique
Volume: 300 Issue: 2 Date: 2012
Pages: 855-869
DOI: 10.2143/JA.300.2.2961407

Abstract :
Le mythe japonais de la disjonction du ciel et de la terre a été épuré pour le faire figurer à l'âge des dieux dans les chroniques officielles, après les conflits intérieurs du milieu et de la fin du VIIème siècle, lorsque le bouddhisme eut mission de lisser pour le peuple quelques souvenirs violents et de faire adopter l'interdit du sang répandu. «Nimbez moi ces mythes!» aurait été une des directives des premiers souverains qui se firent appeler Tennô. Pourtant ce qu'on tient pour le pire des outrages commis par Susano.o: précipiter par un trou du toit un cheval pie écorché à l'envers, demeure; il est bien sûr qu'on écorchait puisque le méchant le fit «à l'envers». Les idées de René Girard pourront dès lors être appliquées au Japon, pourtant pays sans sacrifices. Claude Lévi-Strauss jugea que le mythe de Susano.o doit être percevalien. Il serait peut-être amené à faire un nouvel examen si on démontrait que Susano.o a eu deux avatars. Nous pensons qu'il le pressentait quand il observa que la sanction de Susano.o fut interrompue, alors que celle de Perceval ne devait pas l'être.


---

The myth of the disjunction of sky and earth in Japan seems to have been expurgated when edited to figure at the Age of the Gods in the upper roll of the Kojiki and in the first chapters of the Nihon Shoki, at the very time when the buddhism had to smoothe the public feelings after a period of unrest and insurrection, towards the end of the seventh century: a series of cruel acts by the Yamato rulers had been leaving grievous memories. Then the religion prohibited pouring the blood. A new ruler, the first to require to be called Tennô, is the supposed oracle saying such words as: «These myths, tone them down for me!». He was obeyed; nevertheless for one who observes today that Susano.o is charged with the worst of insulting behaviours: «through a hole in the roof throwing down a pie-bald horse skinned the wrong way up», it is clear that skinning was customary ... for the scoundrel was guilty of doing it the wrong way. Consequently it becomes possible to speculate on all the ideas of René Girard, although Japan is a country without offering victims in sacrifice. Claude Lévi-Strauss' final judgment has been that the myth of Susano.o must be percivalian, but today he might hesitate if shown that Susano.o had two transformations. Would not he be ready to make another survey? We may think that Lévi-Strauss had it in mind when he called attention to the fact that Susano.o's penalty was interrupted when Percival's one had not to be alike.


Download article