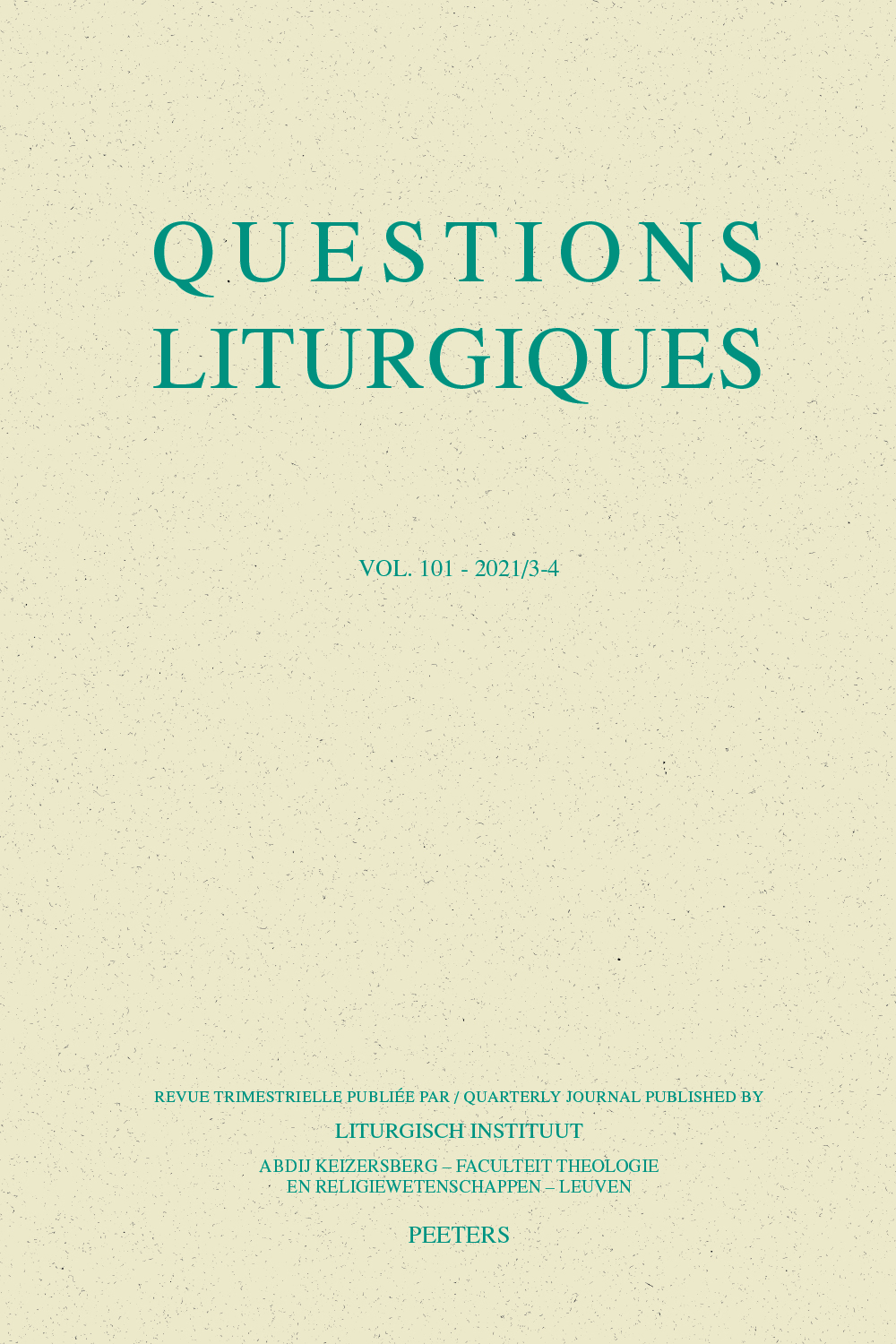 Document Details :

Title: Les réformes liturgiques carolingienne et grégorienne
Author(s): ARGÁRATE, Pablo
Journal: Questions Liturgiques/Studies in Liturgy
Volume: 93 Issue: 3-4 Date: 2012
Pages: 157-170
DOI: 10.2143/QL.93.3.2961371

Abstract :
Ces deux réformes liturgiques médiévales extrêmement significatives ont en commun et s'établissent sur des processus d'unification par l'adoption – considérée ultimement – de la liturgie romaine comme modèle. Chacune transcende largement le champ liturgique et fait partie de réformes plus larges. Au delà de telles caractéristiques nous sommes néanmoins en présence de deux réformes différentes. Alors que la réforme carolingienne contribue (pivot) à un projet politique plus large de Charlemagne, la réforme liturgique grégorienne apparaît davantage se mouvoir sur le champ liturgique d'une toute nouvelle compréhension ecclésiologique. Les moteurs de ces réformes sont ainsi différents. Dans le second cas, nous découvrons l'évêque de Rome comme la figure à l'intérieur de la réforme. Dans la réforme médiévale antérieure, cependant et hautement intéressante, ce n'est point le pouvoir ecclésiastique qui constitue l'autorité de la réforme mais le politique en la personne de l'empereur. Les deux réformes liturgiques produisent des différents modèles de réforme qui ne concernent pas uniquement la liturgie de l'Église mais l'Église elle-même ou – dans le cas de la réforme carolingienne le système politique tout entier.


---

These two extremely significant medieval liturgical reforms have in common and build upon processes of unification through the adoption of the – at least considered – Roman liturgy as standard. Both of them largely transcend the liturgical frame and are part of broader reforms. Beyond these shared characteristics we are, nevertheless, in presence of two different reforms. While the Carolingian one is (a pivotal) part of Charlemagne's broader political project, the Gregorian liturgical reform appears more to be an effect on the liturgical field of a totally new ecclesiological understanding. Motors of these reforms are also different. In the second case, we find in the bishop of Rome the figure behind the reform. In the early medieval reform, however and highly interestingly, it is not the ecclesiastical power the authority of the reform but the political one, the emperor. Both liturgical reforms provide thus different models of reforms that affect not only the liturgy of the Church, but the Church itself or even – in the case of the Carolingian one – the entire political system.


Download article