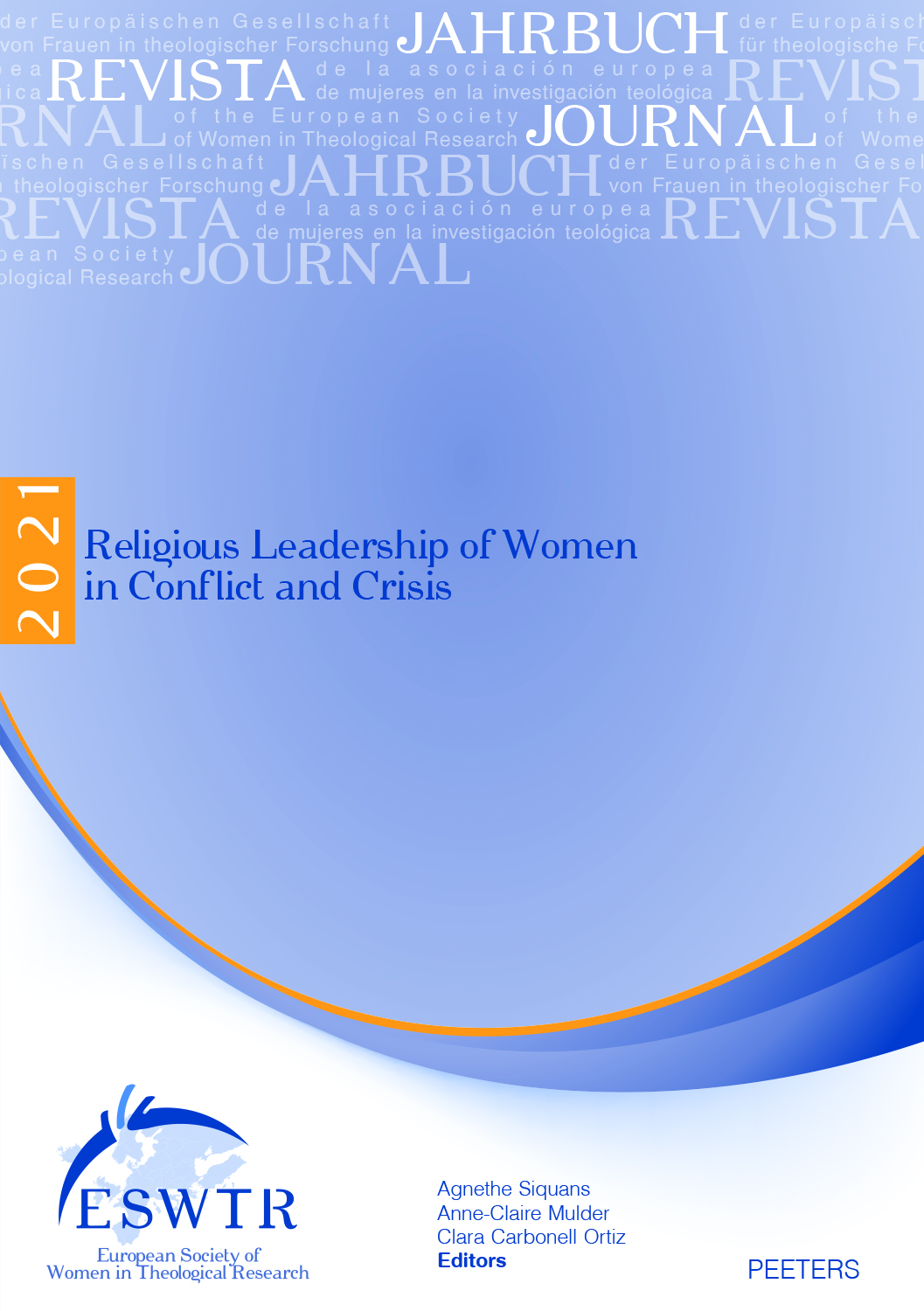 Document Details :

Title: Sisterhood in Different Voices?
Subtitle: Religion, Secularism and Women's Rights
Author(s): TOLDY, Teresa
Journal: Journal of the European Society of Women in Theological Research
Volume: 20 Date: 2012
Pages: 59-86
DOI: 10.2143/ESWTR.20.0.2959615

Abstract :
Religion is being used in current times to support and justify forms of exclusion, if not xenophobic discourses. The same happens with some discourses on human rights and more specifically on women's rights. These discourses on religion, human and women's rights, used in the fields of politics and mass media, tend to manipulate all these topics in order to emphasize a postcolonial discourse on other cultures or on people of different origins living in Europe. My paper aims to discuss the role theology, and more specifically feminist theologies, play and ought to play in the construction of an ecumenical and inter-religious approach to a 'sisterhood in different voices'.


---

Religion wird gegenwärtig vielfach dazu benutzt, um Ausgrenzungen, und sogar xenophobe Diskurse zu unterstützen und zu rechtfertigen. Dasselbe passiert mit einigen Diskursen über Menschenrechte und, konkreter, über Frauenrechte. Diese Diskurse über Religion, Menschenrechte und Frauenrechte sind sowohl im politischen Bereich als auch in den Massenmedien gegenwärtig. Außerdem tendieren diese Diskurse dazu, all diese Themen zu manipulieren, indem sie postkoloniale Diskurse über andere Kulturen oder über 'Fremde', die in Europa leben, vereinnahmen. Ich möchte in meinem Aufsatz die Rolle diskutieren,welche die Theologie, oder besser: feministische Theologien beim Aufbau eines ökumenischen und interreligiösen Ansatzes zur "Schwesternschaft in der Vielfalt der Stimmen" spielt und spielen sollte.


---

La religión se utiliza actualmente para apoyar y justificar formas de exlusión e incluso discursos xenófobos. Lo mismo pasa con algunos discursos sobre derechos humanos y más específicamente sobre derechos de las mujeres. Estos discursos sobre religion, derechos humanos y derechos de las mujeres, usados en el ámbito de la política y los medios de comunicación, tienden a manipular estos temas para emfatizar un discurso postcolonial sobre otras culturas o sobre personas de distintos orígenes que viven en Europa. Mi contribución pretende discutir el papel que juega y debería jugar la teología, y más concretamente las teologías feministas, en la construcción de una propuesta ecuménica e interreligiosa hacia una 'sororidad en diferentes voces'.


Download article