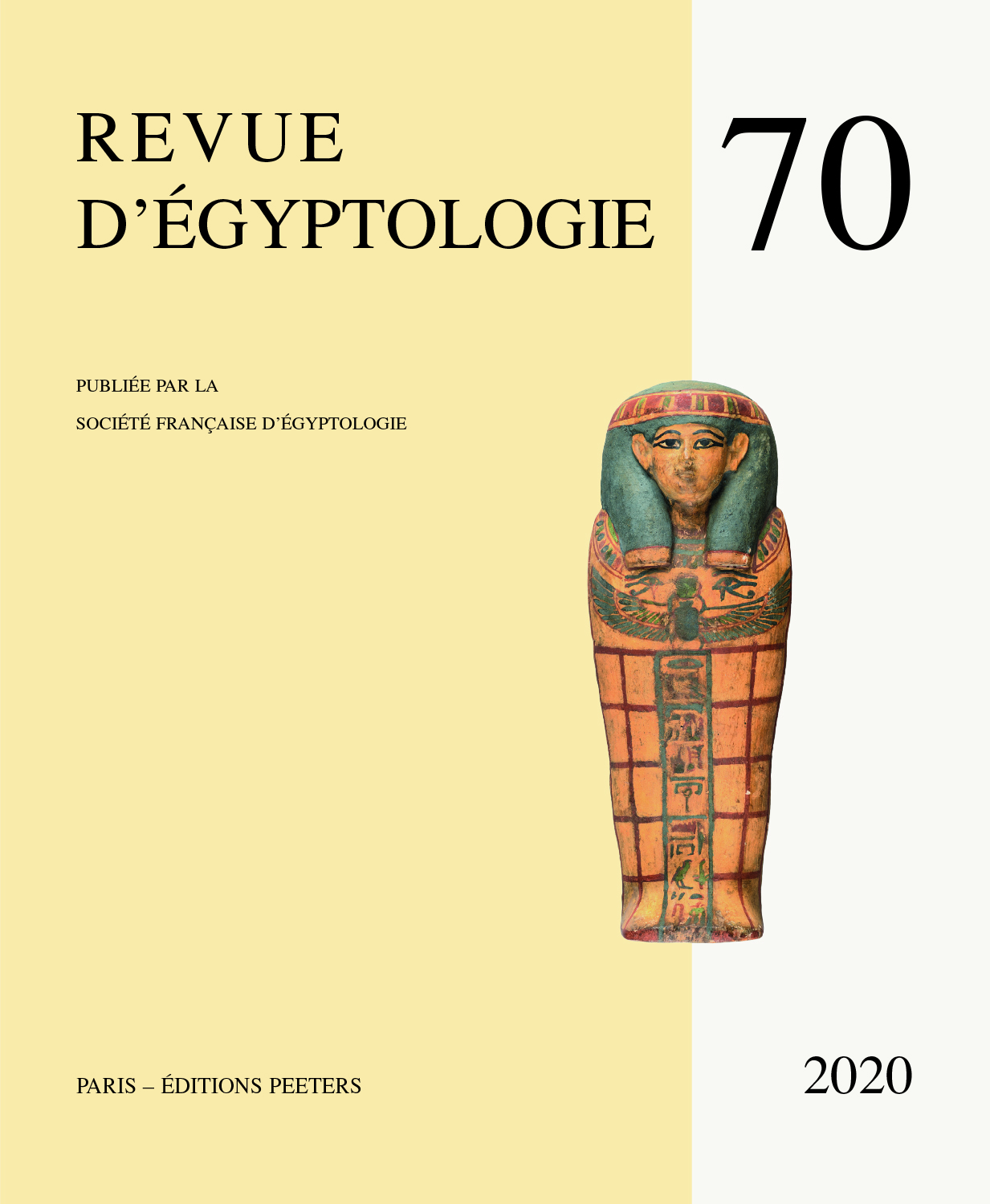 Document Details :

Title: The Amarna Triad
Author(s): BAYER, Christian J. , EATON-KRAUSS, Marianne
Journal: Revue d'Égyptologie
Volume: 63 Date: 2012
Pages: 21-41
DOI: 10.2143/RE.63.0.2957945

Abstract :
During the winter campaign 1932/33, the Egypt Exploration Society mission to Tell el-Amarna recorded a block decorated with relief on both sides. The figures facing each other under the radiant disc on one side, both intentionally damaged in antiquity, can be positively identified as Akhenaten and Nefertiti. Discussion of alternative reconstructions for the original composition includes reconsideration of reliefs in Brooklyn and Cairo showing the queen kissing one of her daughters. Inter alia, analysis of the design on a seal, documented by a fragmentary impression excavated by the Deutsche Orient-Gesellschaft at Amarna, figures in arguments put forward to support a new interpretation of the scene partially preserved on the block Louvre E 27150 which shows one person sitting on the lap of another.


---

Au cours de la campagne hivernale 1932/33, la mission de l'Egypt Exploration Society de Tell el-Amarna inventoria un bloc décoré en bas-relief sur deux de ses faces. Sur un côté du bloc, les figures se faisant face sous le soleil rayonnant, toutes deux intentionnellement mutilées dans l'Antiquité, peuvent être formellement identifiées à Akhénaton et Néfertiti. La discussion relative à des reconstructions possibles de la composition originale amène à reconsidérer les reliefs de Brooklyn et du Caire qui montrent la reine embrassant l'une de ses filles. Entre autres arguments mis en avant figure l'analyse du décor d'un sceau, documenté par une empreinte fragmentaire retrouvée en fouille par la Deutsche Orient-Gesellschaft à Amarna: elle autorise une nouvelle interprétation de la scène du bloc Louvre E 27150 – partiellement préservée – où l'on voit une personne assise sur les genoux d'une autre.


Download article