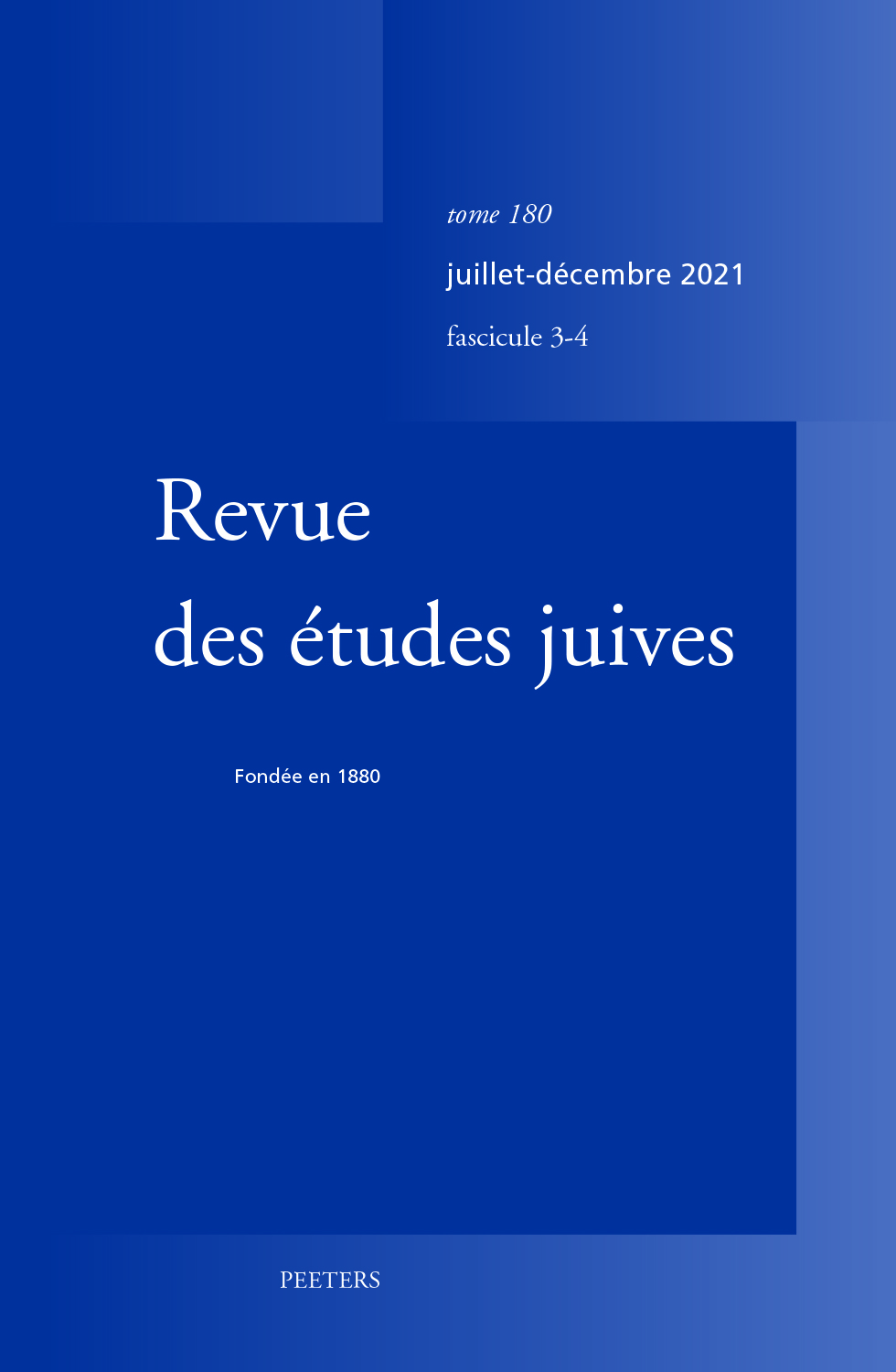 Document Details :

Title: L'aryanisation économique des maisons de prostitution: un éclairage sur quelques proxénètes juifs en France occupée, 1940-1944
Author(s): DREYFUS, Jean-Marc
Journal: Revue des Études Juives
Volume: 162 Issue: 1-2 Date: janvier-juin 2003
Pages: 219-246
DOI: 10.2143/REJ.162.1.254

Abstract :
Cet article se propose d'étudier l'aryanisation économique et la confiscation des maisons de prostitution considérées comme juives par les autorités françaises et allemandes dans la France occupée. En effet, la politique de confiscation sous le régime de Vichy a touché toutes les entreprises. Les dossiers de ces maisons de prostitution permettent de voir, pour la première fois, les bordels considérés comme juifs et de les comparer aux autres maisons, mais aussi de les confronter aux mythes de la prostitution – et du proxénétisme – juifs, encore vivaces dans les années 1930 et 1940. Il est frappant de constater que les quelques maisons de prostitution retrouvées correspondent exactement aux maisons de ce type présentes en France à la fin des années 1930. Il est donc impossible de trouver ici une spécificité juive, sinon une forte présente de maîtresses – ou de leur mari – d'origine immigrée.

This article aims at studying the Economic Aryanization and the confiscation of brothels considered as Jewish by French and German Authorities in Occupied France. The confiscation policy implemented under the Vichy regime reached all firms. Dossiers of this prostitution houses show, for the first time, bordellos considered as Jewish and allow a comparison with other houses, but permit also to confront the myths of Jewish prostitution and procuring, still vivid in the 1930's and 1940's. It is striking to notice that the few Jewish brothels exactly fit in the general frame of prostitution in France at the eve of World War II. It is impossible to describe here a Jewish specificity, other than a higher number of foreign born procurers – or their spouses.



Download article