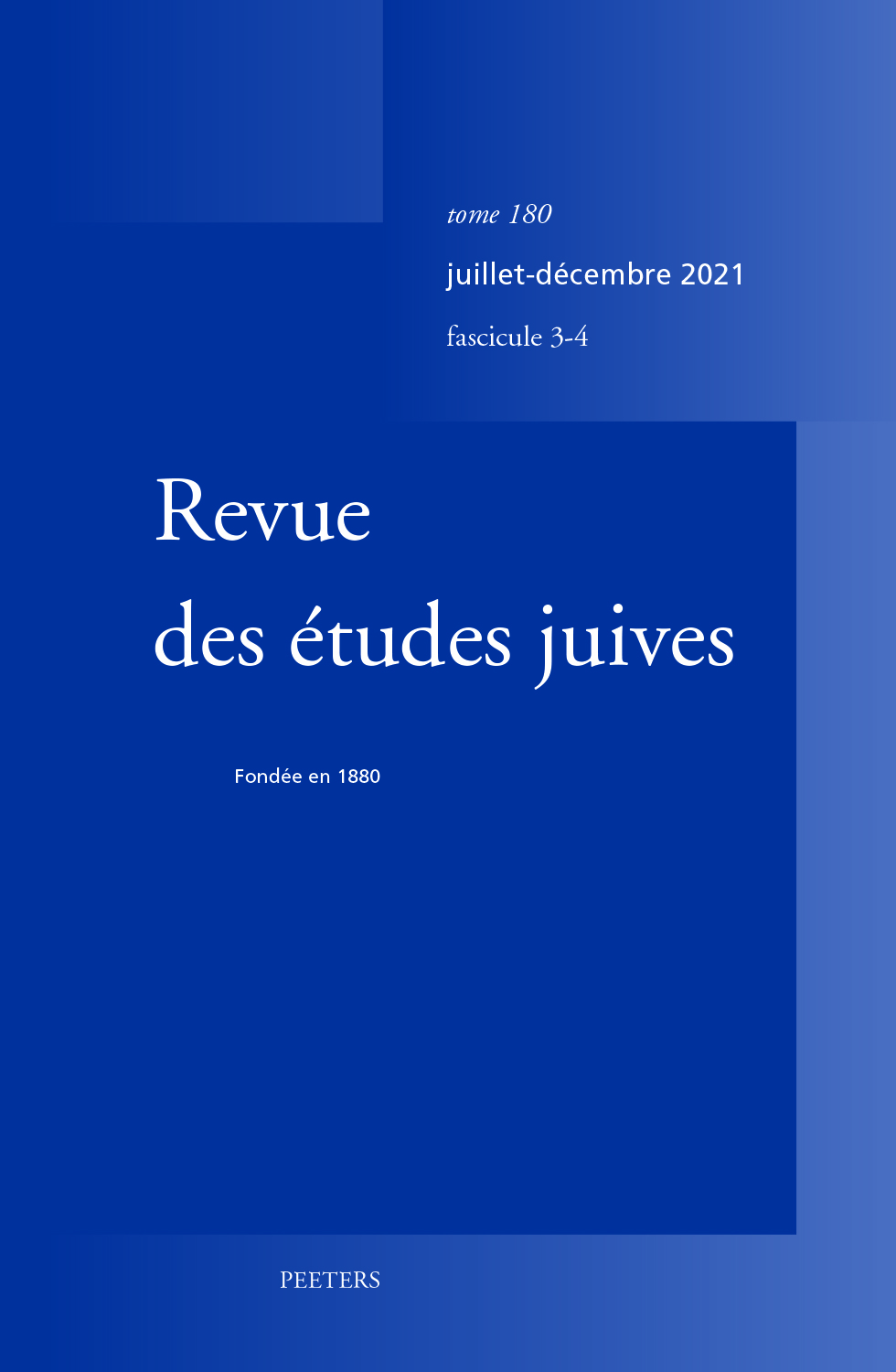 Document Details :

Title: Histoire et historiographie chez les Pères de l'Église et les Sages du Talmud
Author(s): VANA, Liliane
Journal: Revue des Études Juives
Volume: 162 Issue: 1-2 Date: janvier-juin 2003
Pages: 17-42
DOI: 10.2143/REJ.162.1.247

Abstract :
Alors que les sources talmudiques et romaines voient en la révolte de Bar Koseba une conséquence de la destruction de Jérusalem et de la construction d'Ælia Capitolina sur le mont du Temple, les sources patristiques l'interprètent comme un châtiment divin. Toutes du IVe siècle, sauf Justin, elles opposent à la révolte des Juifs la fidélité des chrétiens à l'Empire et insistent sur les supplices que leur infligèrent les Juifs pour prix de celle-ci. Cependant, les découvertes de Wadi Murabba'at montrent que tel fut aussi le sort des Juifs qui refusèrent de participer à la lutte; Eusèbe note aussi que la motivation de ces châtiments fut nationale et non religieuse: cela implique que les deux communautés formaient au moins jusqu'en 132 une seule entité nationale.

Whereas the Talmudic and Roman sources assign the ruin of Jerusalem and the building of Ælia Capitolina on the Temple Mount as reasons for the Bar Koseba revolt, the Patristic sources see it as a consequence of the divine wrath. All belonging to the IVth century, with the exception of Justine, they contrast the Jewish revolt with the loyalty of the Christians to the Empire and emphasize the tortures they suffered in consequence of it. Nevertheless, the Wadi Murabba'at findings show that such was also the fate of those Jews who did not take part in the fight; even Eusebius observes that the motive for these punishments was a national, not a religious one: this implies that the two communities formed, at least until 132, one national body.



Download article